Many users have embraced the 21:9 aspect ratio 'UltraWide' and the experience it brings with it when gaming, watching movies or simply for productivity (and so-called productivity) on the desktop. Users instead face a decision between the greater color quality and superior IPS models pixel sensitivity or superior contrast and potentially marginally lower VA models costs. The ROG SWIFT series ASUS PG35VQ may provide just the right experience for those who appreciate strong contrast and vibrant-looking colours. Aesthetically it shares some of the PG348Q 's styling features, but seems a bit more subtle with mixed matte black and gray plastics used at the top. There are certainly some vibrant elements, such as the red LED projector at the bottom should users wish to make use of them. This creates a ROG motif (or other pattern that can be customized using a stencil kit included) on the desk. There seems to be a ROG style psychedelic rainbow motif at the rear. This is the lighting for 'Aura Sync' and can be controlled and coordinated using ASUS software alongside other peripherals for 'Aura Sync.' The control system OSD (On Screen Display) includes a joystick and pressable buttons, allowing for fairly intuitive interaction with the menu system.

The panel used is a model of the AU Optronics 35″ 3440 x 1440 (21:9 'UltraWide') VA (Vertical Alignment). A matte, light (and relatively smooth-textured) anti-glare screen surface is used. The panel itself is curved, with a curvature of 1800R – rather steep, but as per our model reviews with such a curvature, something that we feel is quite natural to use. To keep tearing and stuttering in check, this model has a native 200Hz refresh rate and support for Nvidia G-SYNC HDR (30 – 200Hz variable). Another aspect of this is the capability of HDR (High Dynamic Range), with HDR10 support. This model features a solution of FALD (Full Array Local Dimming) with 512 zones on the backlight, which causes certain parts of the screen to be very bright and some very dim. This compares favourably with most LCD monitors in terms of contrast performance, which simply have one single, controlled backlight as one unit.
Being a VA (Vertical Alignment) panel with 512 dimming areas, you should anticipate a major reduction in the 'halo' effect, which is more pronounced on IPS-type models with local backlight dimming. A typical static contrast (5m:1 HDR) is specified with 2500:1. Using a flicker-free backlight, Quantum Dots (specifically Nanosystem QDEF) is used to enhance the color gamut and thus the potential range of shades and vibration potential offered by the monitor. The panel occupies 90 per cent of the color space in DCI-P3, while the backlight offers a typical maximum luminance in 500 cd/m² (HDR 1000 cd/m²). Additional aspects to note include reproduction of 10-bit colors and a gray to gray response time specified in 4ms (to be approached carefully). The 'Ultra Low-Blue Light' Low Blue Light (LBL) settings also offer relaxing viewing enhancements. For a bit of ergonomic freedom, the included stand offers height, swivel and tilt adjustment. Ports include: DP 1.4 (supports G-SYNC HDR), HDMI 2.0 (for wider non-PC compatibility), and a 3.5 mm heapphone jack. The included stand can be removed if preferred, and an alternative solution compatible with VESA 100 x 100 mm is used.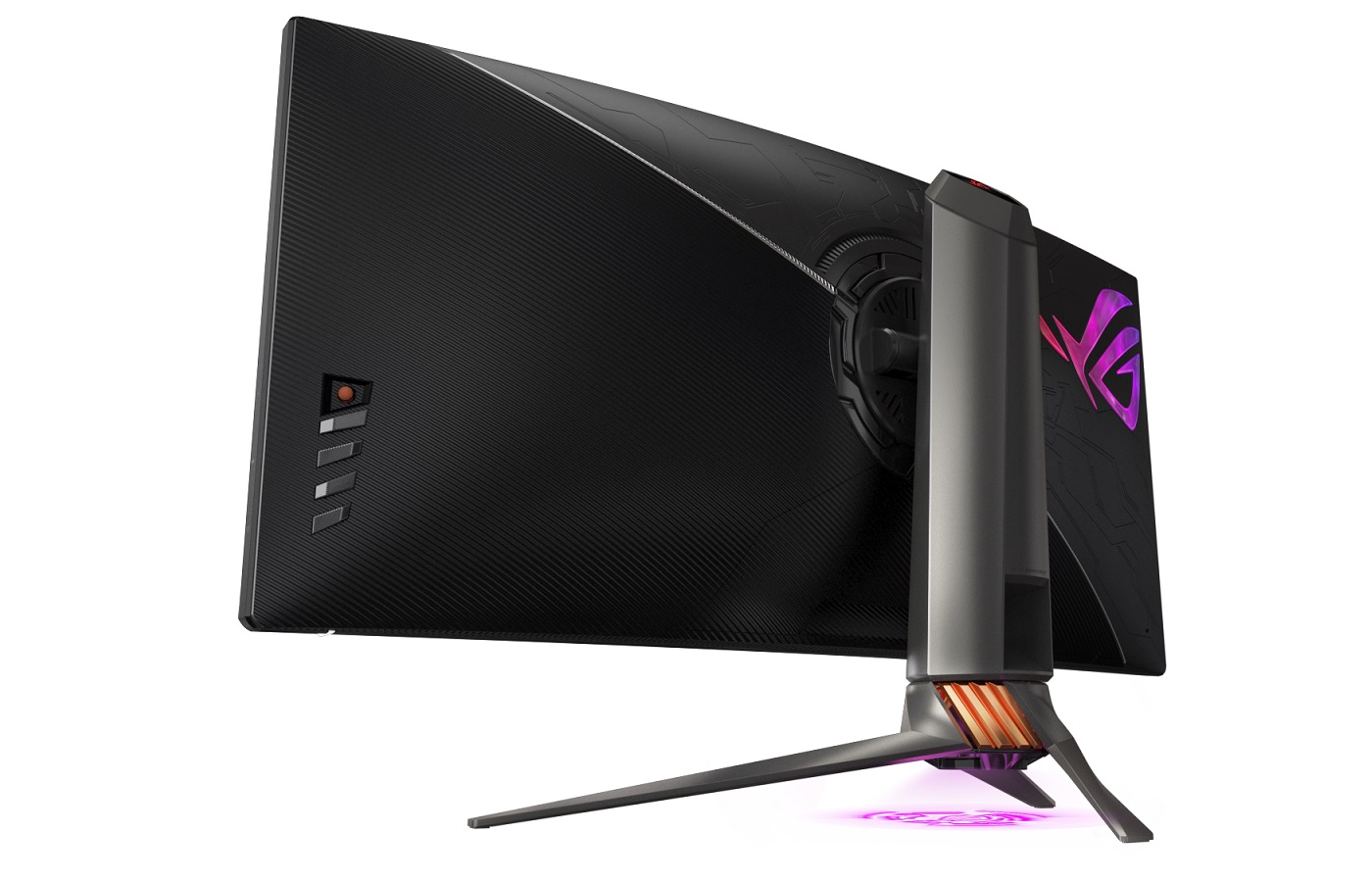 The monitor is taping out now and is expected to be released worldwide through July. Our UK-based press contacts have issued an MSRP of £2,699