ASUS may have planned to upgrade its smartphones in a attempt to revamp its mobile arm so as to boost its market share. On May 16, the Taiwanese tech giant is scheduled to release the Zenfone 6 series and the flagship will come with a somewhat new design in the sense that it is completely different from the previous Zenfone models. The Zenfone 6 design has now been laid bare in a leaked YouTube video that shows the phone from all angles.
This isn't the first online appearance of the Zenfone 6 design. A tipster from India had previously shared a number of Zenfone 6 photos showcasing the design features. The slider design which the device will pack is most spectacular. The Zenfone 6 does not come with a notch configuration but will use a slider style. Curiously, the slider swings in two ways (double slider). Sliding the phone upwards opens up a stereo speaker setup while sliding downwards open up the selfie camera. The selfie camera seems to have two flashlights at the top left and right ends of the phone.
The phone at the bottom packs both a USB-C port and a 3.5 mm audio jack. The device packs a dual camera setup horizontally stacked in the middle with an LED flash sitting in between the two sensors at the back. Under the camera is a somewhat awkwardly shaped rear-mounted fingerprint sensor.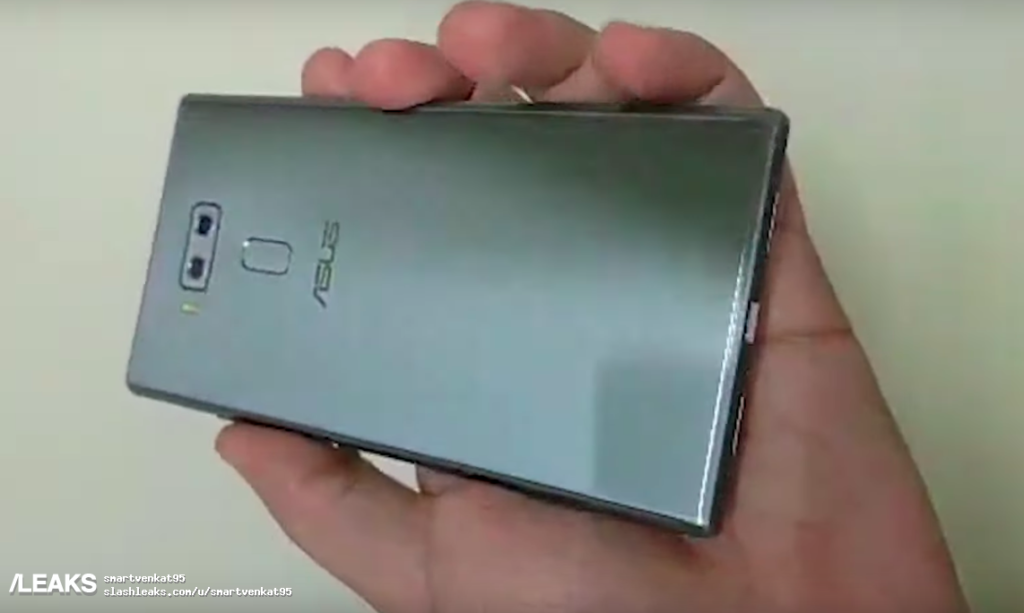 ASUS is yet to reveal the specifications of the mid-range model.