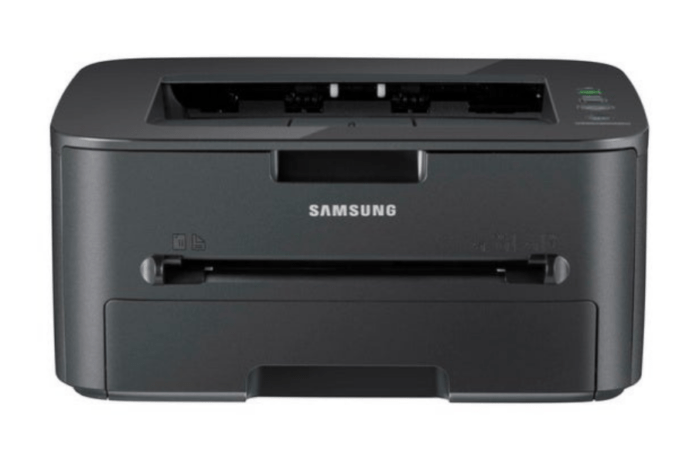 Are you looking into buying a mono laser printer but can't seem to make up your mind? Mono laser printers (also known as black and white laser printers) offer the best balance of performance, speed, and productivity for your business. Mono printers, which print solely in shades of grey, are recognized for their dependability and high production performance, and are the most cost-effective alternative for both small and large enterprises, particularly for those printing huge volumes of text documents.
A4 Mono Laser Printers, A3 Mono Laser Printers, Wireless Mono Laser Printers, Airprint Mono Laser Printers, and Mono Laser Printers with Low Running Costs are all included in the list below.
How I Selected and Rated The Best Mono Laser Printers.
To find the best mono laser printers, I looked at top professional sources, expert reviews on YouTube, and over 5,000 user reviews on Amazon, Jumia, Konga, and other sites.
To be clear, I did not conduct any hands-on performance testing on most of the printers listed below. I relied on reviews from tech websites like CNET, gadgets.ndtv.com and some tech youtuber review to help me make this decisions. So my recommendations are based on research, reporting, and some time spent in some printer showroom.
To help you choose your ideal black and white laser printer, I've compiled a list of the top black and white printers, which includes top picks from reputable brands like HP, Xerox, Canon, Lexmark, and Brother.
List of the Best Mono Laser Printers in Nigeria.
The printers listed below range in price from the cheapest mono laser printers in Nigeria to the most expensive mono laser printers.
Last Amazon price update was: October 28, 2021 7:44 pm ⓘ
Quick advice for buying a Laser Printer
Before selecting the laser printers listed above, I looked at all of the specifications and features. The first question all printer purchasers must address is how much and what they want to print.
Laser printers are still an excellent choice when the majority of the printing you need to do is monochrome. Monochrome laser printers, on the whole, are less expensive than color inkjet printers, have faster print speeds, and print at a lower cost per page.
A laser printer works best if you only print text documents. Laser printers generate crisp black-and-white text, and some are capable of printing color and graphics as well.
When buying a new laser printer, the operating costs are sometimes forgotten. It's generally the case that the cheaper the printer, the higher the operating costs.
Multifunction printers: A multifunction printer is one that can print, scan, and fax in addition to printing. They are commonly referred to as "all-in-ones" or multifunction printers and exist in both inkjet and laser types (MFPs).
Take into account the cost of ink: Ink for printers is one of the most expensive liquids you'll ever buy, especially considering how much of it never makes it to the page.
Also consider Speed, resolution, and color of a printer: PPM, DPI, & Duty cycle.
PPM stands for "pages per minute" and is a measurement of how quickly a printer can print pages. Print speeds advertised for laser printers are rarely exactly as stated in the specifications. The best indicator of true print time is not always engine speed.
The Duty cycle is the amount of pages a printer can fairly be expected to print per month.
DPI stands for "dots per inch," which is the number of dots of ink that a printer can apply to a square inch of paper. The print quality of a laser printer is determined by its resolution. The resolution, on the other hand, is not always a guarantee of quality. Print results may differ between two printers with the same quoted resolution. Other elements that affect the print quality of a laser printer include the construction quality, engine type, toner compound type, and component quality.
Connectivity: Almost every printing device nowadays has many connection options. Wi-Fi and cloud printing connectivity.
USB: Printers often have USB connections, with the USB-A standard being particularly popular. This allows you to connect external hard disks and a number of other devices, then print directly from them using the printer's menu screen.
Duplex Printing: Double-sided printing (duplexing) was formerly reserved for high-end printers used by large corporations. It's never been easier to print on both sides of the paper than it is now.
Paper handling: One of the most important aspects of printing is the ability to handle paper. They're frequently mistakenly assumed to be the same for all laser printers, however this isn't the case. Paper trays, paper weights, and paper sizes (A4 and A3) are only a few of the factors to think about.
Best Black and White Laser Printers in Nigeria 2021
Jumia Nigeria
Hp Laserjet Pro M12a A4 Mono Laser Printer
out of stock
as of October 28, 2021 7:44 pm
+ Speed Monochrome Up to 18ppm Mono Print.
+ System Specification.
+ Processor 266 MHz Processor.
+ Memory (Maximum) 8MB RAM.
+ Hard Disk 400 MB HDD.
+ Compatibility.
+ Operating Systems Supported Windows & Mac Compatible.
+ Media Handling.
+ Paper Handling Input 1 150 Sheet Input Tray.
+ Maximum Paper Weight 163gsm.
+ Media Sizes Supported A4/A5/A6/B5/Postcards/Envelopes (C5, DL, B5).
+ Minimum Paper Weight 60gsm.
Hp Laser MFP 137fnw A4 Mono Multifunction Laser Printer
out of stock
as of October 28, 2021 7:44 pm
+ Fax Speed Up to 33.6Kbps Fax.
+ Fax Facility Present Yes.
+ Fax Memory Up to 400 Pages.
+ Fax Resolution (Mono) Up to 300 x 300 dpi.
Interfaces
+ Interface Type(s) USB, Network, Wireless & Wi-Fi Direct.
+ LCD Screen 2-Line LCD Display.
+ Airprint Compatible Yes.
+ Mobile & Cloud Printing Services Apple AirPrint, Google Cloud Print, Mobile Apps, Mopria Certified, Wi-Fi + Direct Printing
+ System Specification
+ Processor 600MHz Processor
+ Memory (Maximum) 128MB RAM.
Compatibility.
+ Operating Systems Supported Windows & Mac Compatible.
+ Media Handling.
Brother DCP-L5500D All-In-One Automatic 2 Sided Mono Laser Printer
out of stock
as of October 28, 2021 7:44 pm
MAIN FEATURES

+ upper-fast print speeds of up to 40ppm.
+ fast scan speeds.
+ Outstanding paper handling options with a standard paper capacity of 570 expandable to 1,610 pages.
+ 8,000 page inbox toner & optional ultra high yield 12,000 page toner cartridge.
+ Intuitive 9.3cm touchscreen LCD display.
Hp Mono LaserJet MFP M725Z A3/A4 41 Ppm 1200 Dpi Printer
as of October 28, 2021 7:44 pm
+ Print/Scan/Copy/Fax.
+ Automatic Double Sided Printing.
+ Up to 1,200 x 1,200 dpi Print.
+ USB & Network.
+ As Fast as 10 Seconds First page.
+ Up to 41ppm Mono Print.
+ Postscript Level 3 emulation.
+ 1 x 500 Sheet In-Line Stapler/Stacker.
+ 3 x 500 Sheet Input Trays & Stand.
+ 800MHz Processor.
+ 1GB (1.5GB) RAM.
+ Windows & Mac Compatible.
+ 320GB HDD.
+ Up to 600 x 600 dpi Copy.
+ 20.3cm Touch Screen.
+ 100 Sheet Multipurpose Tray.
Brother DCP-1610W All-In-One Mono Laser Printer
out of stock
as of October 28, 2021 7:44 pm
The DCP-1510's feature-packed, compact footprint makes it the best possible choice for busy home offices.

+ Prints up to 20 pages per minute.
+ Produces high-quality prints (up to 2,400 x 600dpi resolution).
+ Connects quickly with full-speed USB 2.0 interface.
+ Includes handy 150-sheet paper tray.
+ Scans direct to E-mail / Image / File.
Hp Mono LaserJet M608DN 1.2GHz 65 Ppm 1200 Dpi Printer
as of October 28, 2021 7:44 pm
+ Print only.
+ Print speed letter: Up to 65 ppm (black).
+ Auto duplex printing; 2 paper trays (standard); Uses toner with JetIntelligence.
+ FCC Class A emissions - for use in commercial environments.
Pantum M6500 All In One Mono Laserjet Printer
out of stock
as of October 28, 2021 7:44 pm
A4 sizePrint All in one print, scan, photocopy Strong and reliable Affordable toner Mono vivid black impression Print black/white very sharp and strong.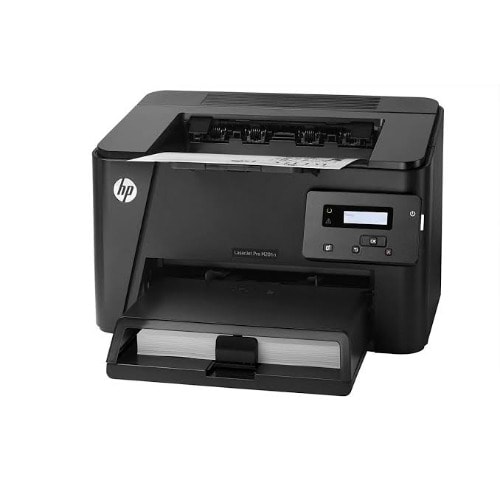 HP Laserjet Pro M201n A4 Mono Laser Printer
as of November 27, 2021 2:21 am
+ USB & Network
+ 8 secs First page
+ Up to 25ppm Mono Print
+ PCL 5c, PCL 6, PS, PCLm, PDF
+ 1200dpi Print
+ 250 Sheet Input Tray
+ 750MHz Processor
+ 128MB RAM
+ Windows & Mac Compatible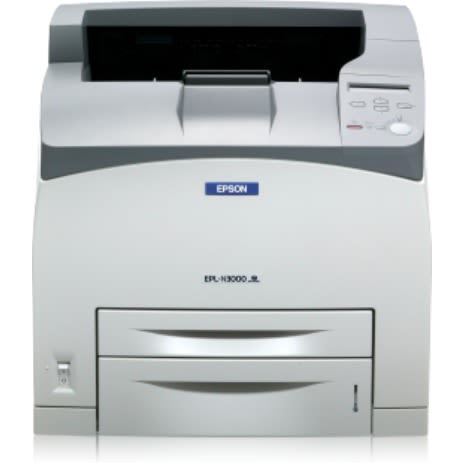 Epson EPL-N3000 A4 Mono Laser Printer
as of November 27, 2021 2:21 am
The mono laser is still the most common printer in most offices, and machines built for a workgroup workload account for the majority of that print demand. The Epson EPL-N3000 is a high-speed workgroup printer with a large paper capacity and simple maintenance.

The machine has a deliberately quirky appearance, with a steeply sloping top surface towards the front, offset by a smoothed-in hump to keep papers from sliding over the front. There's a significant hole at the back of the top panel, and it extends over the top cover. The single-piece drum and toner cartridge are accessible through the lid.
Canon I-sensys Mf112 Multifunction Mono Laser Printer
as of November 27, 2021 2:21 am
Canon i-SENSYS MF112. Print technology: Laser, Printing: Black and white printing. Maximum resolution: 2400 x 600 DPI. Copy: Black and white copy. Maximum copy resolution: 600 x 600 DPI. Scan: Scan in color. Optical scan resolution: 600 x 600 DPI. Maximum ISO A-series paper size: A4. Color of product: Black
HP Laserjet Pro M304a A4 Mono Laser Printer
as of November 27, 2021 2:21 am
Print pin-sharp black and white text and professional-quality photos, and help your business save energy with HP EcoSmart Black Toner. Thanks to an innovative production process and new, patented materials, this printer requires less energy. This allows energy savings of up to 18% compared to previous products.
This product is available at Amazon.com, Konga, Jumia.
At amazon.com you can purchase HP Neverstop 1202w All-in-One Wireless Mono Laser Printer with Cartridge-Free Toner Tank, comes with up to 5,000 pages of toner in the box (5HG92A) for only $369.99, which is 100% less than the cost in Jumia (₦2,850,000.00).
The lowest price of Hp Mono LaserJet MFP M725Z A3/A4 41 Ppm 1200 Dpi Printer was obtained on October 28, 2021 7:44 pm.