Blackview BV9700 Pro, which has been on crowdfunding activities in Indiegogo for a while now and has received overwhelmingly positive customer feedback, is the world's first rugged Helio P70 phone. The campaign went live on May 16, and has since broken through $300,000! That fan reception led to the world's leading media reporting on it. What else, many tech influencers evaluated it to assess its rugged strength and performance.
Besides its tough shell, the BV9700 Pro also provides an excellent overall gaming experience. Featuring the Helio P70 SoC octa-core with four A73 cores clocked at 2.1GHz and four 2.0GHz A53 cores backed by the Mali-G72 MP3 GPU, the BV9700 Pro is optimized to reduce frame rate jitters and improve touch control latency and graphics for a smooth, fluid gaming experience. All this happens while the battery consumption remains low. The video below is quite revealing, showing that after 2 hours of continuous gaming the battery lost only 25% of its charge. And the good news is that it needs only 3.5 hours to recharge fro 0% to 100% with the 9V/2A included charger!
Besides the low consumption during gaming, thanks to the Helio P70 we can see that the performance is smooth. It provides 13% more efficiency than its predecessor (Helio P60) and uses around 30% less power while cooling capacity has improved by 20%. And since AI processing has entered the mobile industry, you should know that it is 10-30 % higher than the P60 when it comes to processing more complex AI applications.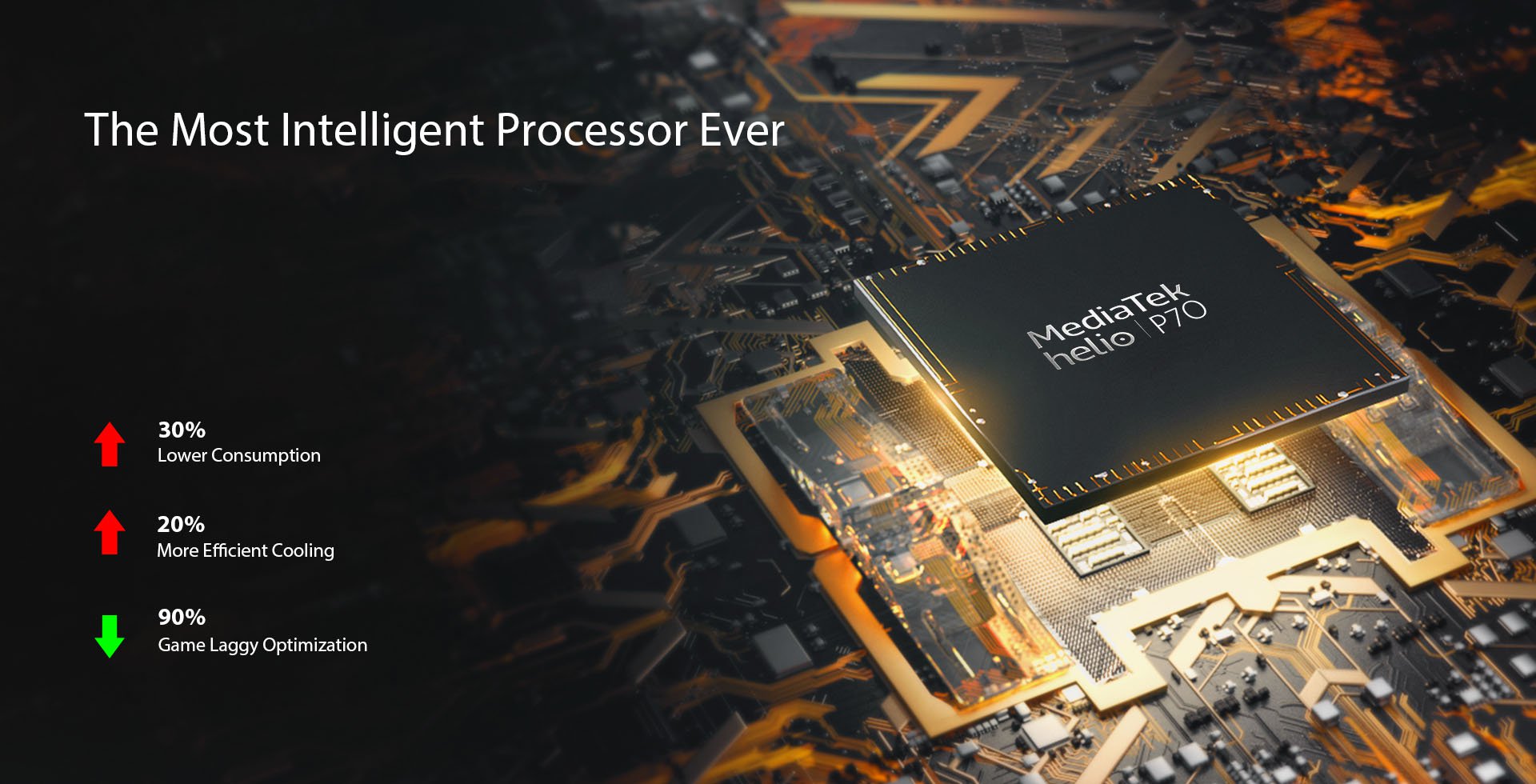 The impressive performance of the gaming / battery is a result of MediaTek Helio P70 Artificial Intelligence Processing Unit (APU). It provides multi-threaded optimization for games and reduces the picture latency to provide a faster responsive gaming experience for important usage scenarios. All of the above in combination with RAM 6GB and internal storage 128GB result in a smooth user experience you saw in the video.
The presale offer for Blackview BV9700 Pro is already live on the company's official website and sells for $100 off discount! You can go to the promo page to see all the campaign info, and pre-order yours.