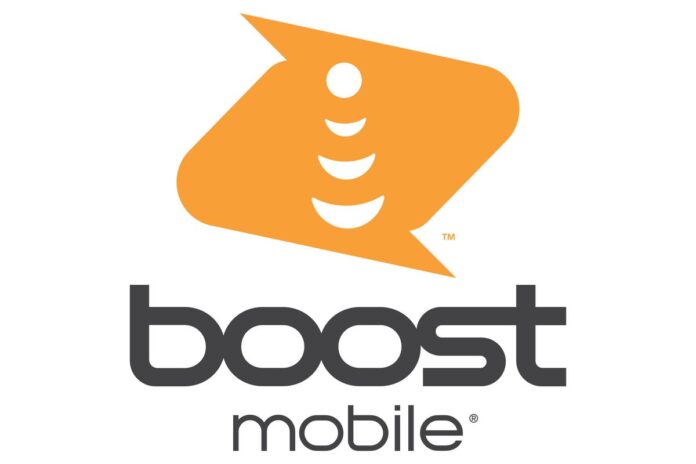 Boost Mobile is a prepaid mobile service provider that offers various plans with different data. The company also has a wide array of phones, including smartphones and more basic feature phones.
Boost Mobile operates on the Sprint network and thus has access to its extensive 4G LTE coverage. One thing that sets Boost Mobile apart from other prepaid providers is its Shrinkage program.
Under this program, customers can lower their monthly bills by making on-time payments for six consecutive months. After 12 months of on-time payments, customers will have their monthly bill shrunk to just $5 per month.
This makes it one of the most affordable prepaid plans available. Another unique aspect of Boost Mobile is its Data Booster option. For an additional $5 per month, customers can get an extra 1GB of high-speed data added to their plan.
This is ideal for individuals who frequently exhaust their data before their next paying cycle.
What is Boost Mobile?:
Boost Mobile is a cell phone service provider that offers both prepaid and monthly plans. The company uses the Sprint network to provide coverage for its customers.
Boost Mobile was founded in 2000 and is currently headquartered in Irvine, California. Boost Mobile offers a variety of prepaid and monthly plans to fit the needs of any customer.
The company also provides several add-ons and features, such as international calling and data roaming, to help customers stay connected while they are on the go.
Boost Mobile has something to offer everyone, whether you are looking for a simple plan with basic features or an unlimited data plan with all the bells and whistles.
What network does Boost Mobile use?: 
Boost Mobile is a mobile virtual network operator (MVNO) that uses the Sprint 4G LTE network. Boost Mobile was founded in 2000 by Peter Adderton and is owned by Dish Network.
The Sprint network covers around 280 million people in the United States, making it the fourth-largest wireless carrier. Sprint offers 3G and 4G wireless services in more than 500 markets across the country.
Boost Mobile customers can choose from various data plans, ranging from 1GB to 50GB per month. And unlike some MVNOs, Boost Mobile does not require customers to sign up for a long-term contract; instead, they can choose from several flexible prepaid plans.
How much does Boost Mobile cost?: 
If you're looking for an affordable prepaid cell phone plan, Boost Mobile is a great option. For just $35/month, you get unlimited talk, text, and data with no annual contract.
Plus, there are no hidden fees or surcharges – what you see is what you pay. And if you need more data, you can always add a Data Boost for just $5/month.
So why choose Boost Mobile?: 
First of all, the price is unbeatable. But beyond that, Boost offers some great features that other prepaid plans don't have.
For example, their DataBoost plans let you add extra high-speed data to your account whenever needed – perfect for exceeding your limit.
Plus, with Boost's Auto Re-Boost feature, you can ensure that your account is always topped up, so you never have to worry about running out of minutes or data.
So if you're looking for a great value prepaid cell phone plan, check out Boost Mobile!
How good is Boost Mobile?:
For starters, Boost Mobile has excellent coverage. Its LTE network reaches more than 280 million people across the country, and its 3G network covers even more.
That means you'll be able to get reception almost anywhere you go in the United States. In addition, Boost Mobile offers some of the best prices for cell phone service.
Its cheapest plan costs just $35 per month, including unlimited talk, text, and data. And if you need more data, you can get 8GB for just $50 per month.
That's cheaper than what most other carriers charge for their basic plans.
Finally, Boost Mobile has no hidden fees or added charges. What you see is what you get with Boost Mobile, making it one of the most straightforward and transparent cell phone providers.
What To Know Before Signing Up for Boost Mobile
If you're considering signing up for Boost Mobile, you should know a few things first. Boost Mobile is a prepaid wireless service offering individual and family plans.
Their plans start at $35 per month, while their family plans start at $60 per month. Boost Mobile offers unlimited data, talk, and text plans starting at $50 per month.
One of the major benefits of Boost Mobile is the availability of several low phones. Whether looking for the latest iPhone or a simple 

flip phone

, Boost Mobile has something to fit your needs and budget.

Boost Mobile also regularly offers discounts on phones and accessories when you sign up for a new plan. 

Unlike other wireless providers, Boost Mobile does not demand a credit check. As a result, they are an excellent choice for persons with poor or no credit. However, it's important to note that you must provide proof of identity when signing up for service.
Boost Mobile is a great option for anyone looking for an affordable and reliable wireless carrier.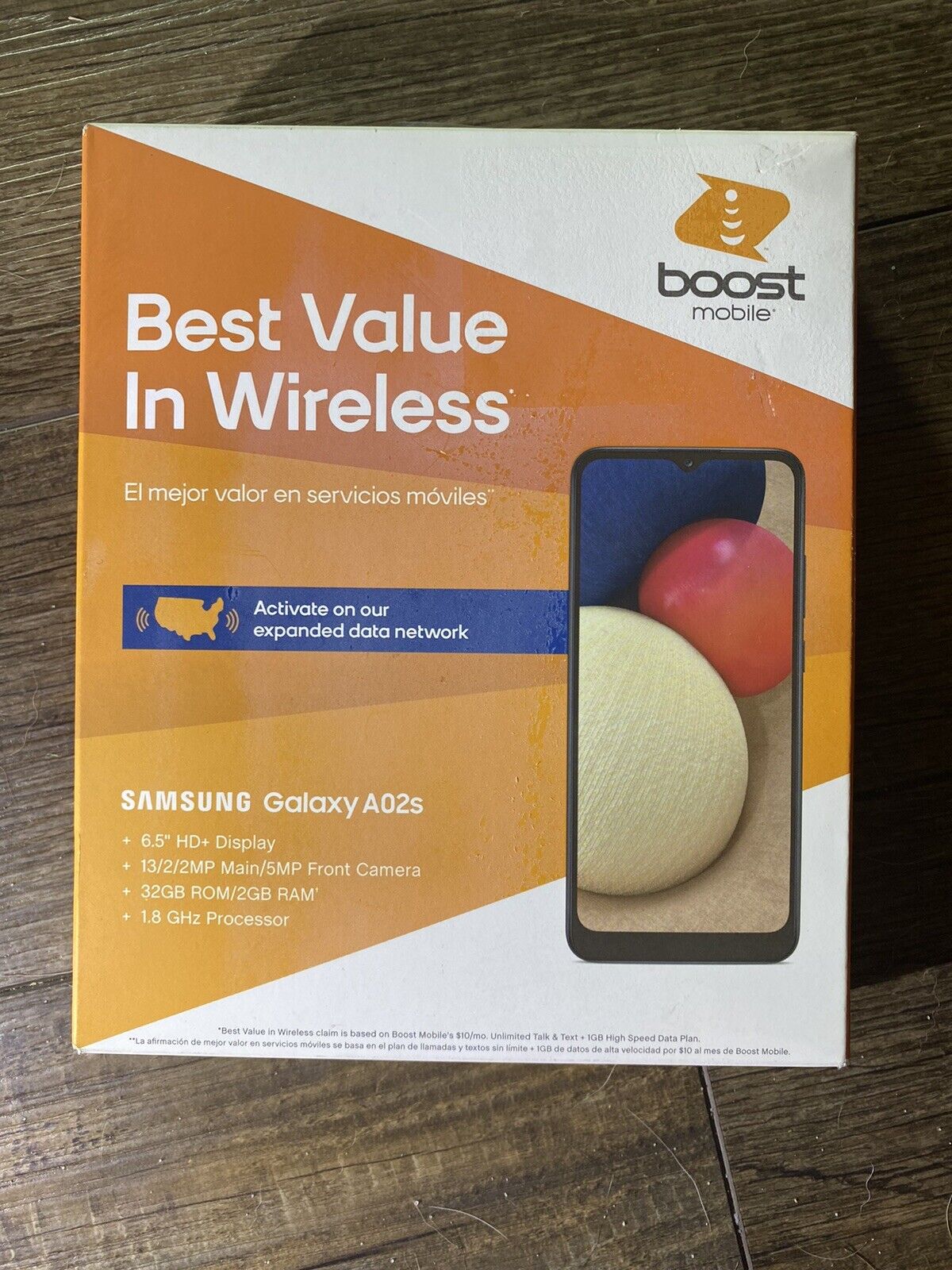 The Pros and Cons of Boost Mobile
However, there are also some downsides to using this service. We'll take a close look at both the pros and cons of Boost Mobile so that you can make an informed decision about whether or not it's the right choice for you.
Pros
There are numerous plans available from Boost Mobile. Everything from basic speak and text to limitless talk, text, and data is available. There are numerous options for international calling plans as well. As a result, you can pick a plan that suits your requirements and price range.

Their rates are generally very affordable.
Cons
On the downside, one of the biggest complaints about Boost Mobile is their customer service. Many users have reported long wait times when contacting customer service by phone.

Some customers have also complained about being transferred multiple times or placed on hold for extended periods, only to be disconnected eventually. While these issues may not affect everyone, it's something to keep in mind if excellent customer service is important to you.
Plans and Pricing
Wireless service plans are a bit more confusing than they used to be. Previously, you could choose between individual, family, or business plans. Now, however, there are a variety of options within each of these categories.
For example, you might choose an individual plan offering unlimited talk and text for a monthly price. Or you might select a family plan with different data usage levels for each line on the account.
Regarding prepaid wireless service providers, Boost Mobile is one of the most popular choices. The company offers a variety of individual and family plans at different price points to meet the needs of a wide range of customers.
And Boost Mobile's reliability is backed by the strength of the Sprint network. If you're considering signing up for Boost Mobile service, here's what you need to know about the company's plans and pricing.
Boost Mobile offers a variety of plans to fit your needs. Their monthly plans start at $15 for 2GB of data and go up to $300 for unlimited data. You can also choose from 3-month, 6-month, or 12-month plan lengths.
They offer an unlimited high-speed plan for $50 per month if you need more data. If you're looking for a no-contract cell phone plan, Boost Mobile is a great option.
They have several affordable options that allow you to change your plan as your needs change. And their long-term discounts make their service even more affordable.
| Monthly Data | Mobile Hotspot | Monthly Price | Plan Length | Total Due |
| --- | --- | --- | --- | --- |
| | | | | |
| --- | --- | --- | --- | --- |
| 2GB | 2GB | $15 | 1 month | $15 |
| 5GB | 5GB | $25 | 1 month | $25 |
| (35GB high-speed) Unlimited | 12GB | $50 | 1 month | $50 |
| (35GB high-speed) Unlimited | 30GB | $60 | 1 month | $60 |
| 5GB | 5GB | $15 | 3 months | $45 |
| (35GB high-speed) Unlimited | 12GB | $30 | 3 months | $90 |
| 1GB | 1GB | $8.33 | 12 months | $100 |
| 5GB | 5GB | $14 | 12 months | $168 |
| 15GB | 15GB | $20 | 12 months | $240 |
| (35GB high-speed) Unlimited | 12GB | $25 | 12 months | $300 |
Please note: Taxes and fees may apply.
Boost Mobile offers a variety of monthly plans to fit your needs. All plans include unlimited talk and text, and you can choose from various data options.
The 2GB plan is $15 per month, the 5GB plan is $25 per month, and the Unlimited (35GB high-speed) plan is $50 per month. You can also add hotspot data to any plan for an additional $10 per month.
If you're looking for a longer-term commitment, Boost Mobile also offers 3-month and 12-month plans. The 3-month plan includes 5GB of data for $45 per month, and the 12-month plan includes 15GB of data for $240 per year.
You can add hotspot data for an additional $10 per month for both plans. No matter your plan, Boost Mobile covers you with great prices and plenty of data options.
Activation Process
If you have recently purchased a Boost Mobile phone or are switching to Boost from another carrier, you will need to activate your new device. The activation process is simple and only takes a few minutes to complete.
We'll show you how to activate your Boost Mobile phone step-by-step. Before you begin the activation process, there are a few things that you'll need:
IMEI number of your device.

 You can find this by looking at your phone's packaging or by using your device to dial *#06#.

Your SIM card number.

 Taking the SIM card out of your phone will provide this information if your phone has previously been activated.
To activate your new Boost Mobile phone, follow these steps:
Visit boostmobile.com/activate and enter your IMEI number when prompted.

Select whether you are activating a new line or transferring an existing line from another carrier.

Enter the required information for either option (including account PIN and password).

Follow the remaining prompts to complete the activation process."
The Alternative: Visiting a Boost Mobile Store
That option is also available if you would rather visit a Boost Mobile store to activate your new device.
Take your new phone and required activation information (IMEI number and SIM card number) to a Boost Mobile store, and a representative will help you activate your device. This process usually takes less than 10 minutes.
Activation Issues
You can try a few things if you're having trouble activating your Boost Mobile phone. First, ensure your phone is compatible with the Boost Mobile network. If it is, check to see if the SIM card is properly inserted and activated.
If not, then you will need to contact customer service for help. Another thing to check is whether or not you have an active account with Boost Mobile. If you do, ensure that your payment information is up to date and that there are no outstanding balances on your account.
If everything looks good on your end, then the issue may be on Boost Mobile's side, and you will need to contact their customer service department for further assistance.
Lastly, if you're still having trouble activating your phone, there may be a problem with the phone itself. In this case, you may need to take the phone into a boost Mobile store for troubleshooting or exchange it for a new one.
Customer Reviews Online
A quick Google search of "Boost Mobile reviews" yields a first page full of mixed reviews. The top review from Best Buy gives the service 4/5 stars and calls it a "great starter phone." The next review down, however, is much less positive.
This customer complains of frequent dropped calls and poor service in general. Further down the page are a few more negative reviews, mostly from sites like Consumer Affairs and the BBB.
These reviewers echo the sentiment of the second reviewer, citing terrible customer service and spotty coverage. One reviewer even goes so far as to say that Boost Mobile is a "scam." Towards the bottom of the first page are a few more positive reviews.
Customers here praise Boost Mobile's low prices and unlimited data plans. Some reviewers mention that they've had no issues with dropped calls or poor service.
Cell Phone Carrier
When looking for a new cell phone carrier, it is always helpful to read reviews from customers who have already tried the company. You may get a sense of what people think of the service from these reviews, including whether or not they would suggest it to others.
One great place to start is the company's official website. On their website, they have a section specifically devoted to customer feedback. Here, you can read positive and negative reviews from past and present customers.
Some can give you a complete perspective of what people think of the company. Aside from the official website, numerous additional websites contain Boost Mobile user reviews like Glassdoor, Trustpilot, Sitejabber or BBB, etc.
Pay attention to both the good and bad points that people mention about the company so that you can make an informed decision about whether or not Boost Mobile is right for you.
Boost Mobile Online Reviews
Boost mobile online reviews from Better Business Bureau, Trustpilot, SiteJabber, Influenster, and Consumer Affairs are low.
It's challenging to pinpoint the specific issue. However, customers who buy phones and SIM cards online frequently experience serious activation problems. Poor customer service, technical issues, or something else could all be blamed.
One possibility is that customers are simply having trouble activating their new devices. Customers may become irritated because this frequently happens with cell phone providers. If so, Boost Mobile needs to ensure that the activation procedure is as simple as possible.
The choice of phones and SIM cards offered on the website is another reason buyers may not be satisfied. The reason for this can be a shortage of options or subpar products.
If this is the case, Boost Mobile needs to expand its selection and offer more high-quality products. No matter the cause of the issue, it's clear that Boost Mobile needs to take action to improve the situation.
Boost Mobile should reach out to its customers to determine the problem and then take steps to fix it. Boost Mobile will be able to improve its reputation and attract more customers only by addressing these issues head-on.
Call and Text Performance
Boost Mobile's call, and text performance is top-notch, thanks to the company's use of the Sprint network. While Boost customers have access to a smaller LTE network than Sprint subscribers, they shouldn't experience any noticeable difference in terms of call quality or text message reliability.
However, some users have been experiencing issues with call and text performance recently. Several factors could be causing these problems, including Boost's switch to the Sprint network.
There are a few things that you can do to troubleshoot call and text performance issues on your Boost Mobile phone.
Make sure that you have a strong signal by checking the bars in the top right corner of your phone's screen. If you're still having trouble, try restarting your phone or performing a carrier reset.
You can also contact Boost Mobile customer support for additional help. While poor call and text performance can be frustrating, there are steps that you can take to fix the problem.
Data Speeds
Modern-day living would be unimaginable without constant access to the internet. Whether checking our email, streaming our favourite shows, or posting on social media, we rely on data to stay connected.
Unfortunately, not all cell phone providers offer the same level of service. Some carriers intentionally throttle their customers' data speeds to save money or encourage their users to upgrade to a more expensive plan.
Boost Mobile is one of the few providers that does not throttle its customers' data speeds. Therefore, you can still have fast speeds regardless of how much data you consume.
And with Boost's Unlimited Gigs plan, you can use as much data as you want without worrying about overage fees.
If you're looking for an MVNO with fast data speeds, Boost Mobile is a good option. Its 4G/LTE and 5G networks also give you access to T-Mobile and AT&T's fast cellular data. And because Boost Mobile piggybacks off these larger providers, its coverage area is expansive.
You can check the coverage map on the Boost Mobile website to see if service is available in your area. Even if you are in a covered location, speeds can vary depending on where you are.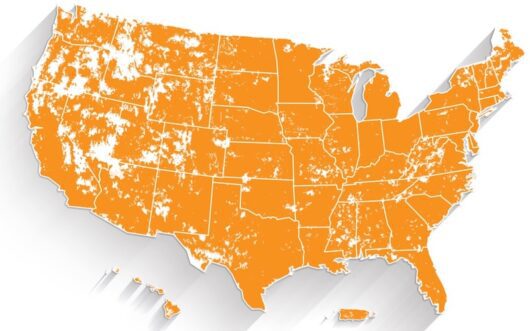 Customer Service
Contacting Boost Mobile Customer Service is easy. You can reach them by phone, email, or live chat. The best way to get in touch with them is by phone. When you call their customer service number, you can speak to a live person who can help you with your issue.
If you need to contact them by email, they have a form on their website that you can fill out and submit. On the Boost Mobile website, live chat is additionally accessible.
You can pay online, via mail, or at a retail location. You can also set up automatic payments, so your bill is paid each month automatically. If you have questions about your bill or need help understanding it, Boost Mobile customer service can help.
They can also assist with troubleshooting any problems you may be having with your service or account. If you are having trouble using your Boost Mobile device, customer service can help troubleshoot the problem.
They can also advise you on how to use the features of your device and answer any questions you may have about its capabilities. In addition, they offer support for accessories such as chargers and batteries.
If you are experiencing technical difficulties with your device, customer service is always available to help resolve the issue as quickly as possible.
Boost Mobile has a robust FAQ section on its website that can answer many common questions. No matter how you contact Boost Mobile, you can be confident that you'll receive quality customer service.
The company's representatives are knowledgeable and helpful and will work with you to resolve any issues you may be experiencing.
FAQs
How to Unlock My Boost Mobile Account
There are a few reasons why you might need to unlock your Boost Mobile account. Maybe you're travelling overseas and want to use a local SIM card, or maybe you're switching to a new carrier. Whatever the reason, it's a pretty easy process.
Most likely, if you have a phone that you bought through Boost Mobile, it is already unlocked. However, if you bought your phone from another carrier or retailer, it's probably locked to that network.
You'll need to contact your current carrier and request an unlock code before you can switch carriers. Once your phone is unlocked, you'll be able to use it with any compatible carrier – including Boost Mobile.
What Is Boost Mobile Expanded Network?
Boost Mobile's Expanded Network is an enhanced coverage network that gives Boost customers more reliable service in more places. The Expanded Network supplements our existing nationwide network and provides:
Better reliability indoors and in rural areas.

More bars in more places for a stronger signal.

Fewer dropped or missed calls The Expanded Network is not a roaming network.
You will not be charged roaming fees while on the Expanded Network. In addition, the features and services you have with your current plan will work the same on the Expanded Network as they do on the Nationwide Sprint Network.
If you are a Boost Mobile customer and want to start using the Expanded Network, turn on your phone's "extended network" setting. To do this, go to Settings > More > Cellular networks > Enhanced connectivity.
How to Pay for Boost Mobile Hotspot
If you need to use your phone as a hotspot for your laptop or tablet, there are a few things you need to know.
You'll need a

data plan

 that includes hotspot usage.

You'll need to make sure your phone is configured correctly.

You'll need to know the potential risks associated with using your phone as a hotspot. If you have a data plan that includes hotspot usage, great! You can move on to the next step.
If not, you'll need to purchase a plan that does. Boost Mobile offers several plans that include hotspot usage, so be sure to choose the one that's right for you. Once you have a data plan that includes hotspot usage, the next step is ensuring your phone is configured correctly.
The exact steps will vary depending on your phone model, but generally speaking, you'll need to go into the Settings menu and look for the "Tethering and Mobile Hotspot" option. Once you've found it, turn it on and follow any prompts that appear.
That's all there is to it! Just remember that using your phone as a hotspot can be risky business. If someone were to gain access to your hotspot connection, they could also gain access to any devices connected.
So be sure to take precautions accordingly (like encryption) and never connect to public Wi-Fi networks using your hotspot connection.