CyMedica, an innovator in digital health and muscle enhancement therapy and a recent exhibitor  of the WT | Wearable Technologies Show at MEDICA, conducted a clinical trial to determine the efficacy of their e-vive™  muscle enhancement tool and patient interaction program in knee osteoarthritis.
In collaboration with Northwell Health, New York 's largest health care system, CyMedica will conduct a randomized, prospective clinical trial on 120 patients with osteoarthritis. The data collected from e-vive will be combined with data collected from commercially available smartwatches to determine the effect of this novel technology on osteoarthritis symptoms (OA) improvement. The study is being led by researchers Matthew Stewart Hepinstall, MD (Primary Investigator) and Michael A. Mont, MD., said a press release.
"The e-vive knee osteoarthritis clinical trial represents a significant advance for CyMedica in the treatment environment for treating osteoarthritis knee pain," said Rob Morocco, president and chief executive officer. "It comes at a time when an overwhelming number of patients suffering from knee arthritis urgently need non-narcotics, non-addictive and home-based wearable therapies to help the millions of Americans who suffer from this painful chronic condition."
Osteoarthritis is the most prevalent form of arthritis, and one of the most commonly affected joints is knee. Knee arthritis can make many daily things difficult to perform, such as walking or ascending stairs. Muscle weakness is considered to be one of the most common underlying clinical conditions associated with knee osteoarthritis and the rehabilitation challenges faced by recovering patients from knee procedures.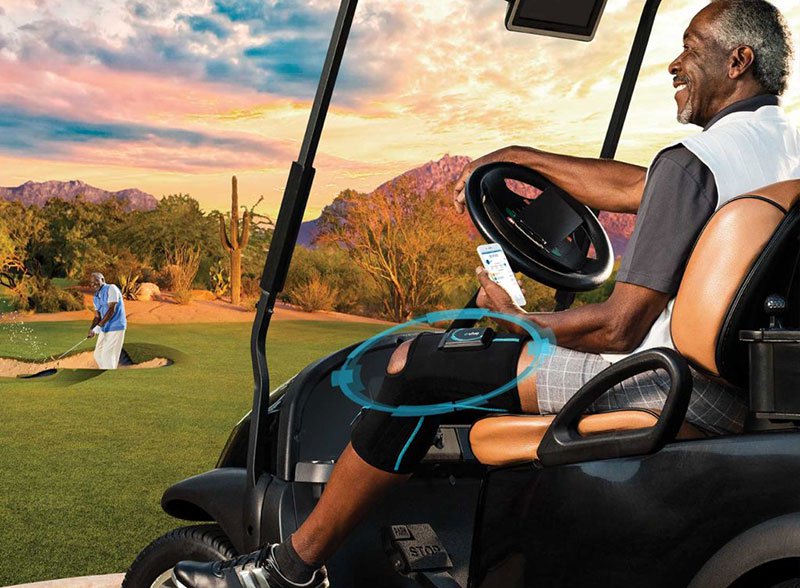 Dr. Michael A. Mont, Vice President of Strategic Operations in Orthopedics at Northwell Health, said:
"The effectiveness of the muscle-strengthening e-vive™ quadriceps in post-surgical knee rehabilitation was well known. Through this clinical trial, CyMedica and Northwell Health have a rare opportunity to use a new, app-based patient interaction program and smartwatch technology that patients already wear to objectively assess the efficacy of e-vive muscle strengthening. In turn, patients are able to better manage their symptoms earlier in their knee osteoarthritis journey."
The most creative wearables event will be back at SEMICON West on 9-10 July to celebrate the 34th edition of the WT Wearable Technologies Conference Series in beautiful San Francisco. Topics include data mining in professional sports, prevention, wearable care and recovery, the future of digital health , medicine and adherence, intelligent patches, workflow optimization and workforce safety and much more – featuring international leaders and experts of the wearables industry´s biggest names including Abbott, Autodesk, Datwyler, Kopin, Maxim Integrated, Multek, NFLPA, Omron, SharkDreams, Qualcomm,and many more.