dokiPal is an ideal smartwatch for kids from 5 years of age and up. The feature-packed smartwatch for children comes with 4G LTE connectivity, location tracking, video calling AI voice assistance, fitness tracking and more. For you and your child, it is the perfect solution.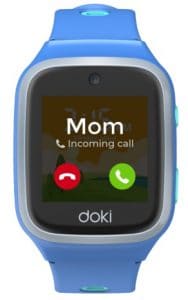 Dokipal is a 4G LTE smartwatch for kids powered by the Snapdragon 2100 chipset from Qualcomm.
Key Features
4G LTE connectivity*
IP68 water‐resistance
AI Voice Assistant (powered by Kidsense)
Optimized location tracking
Fitness tracking leaderboard
Smart scheduler
Photo editor
DokiPal is an essential tool for kids to develop, learn and discover while staying in touch with their family and friends, allowing parents to have peace of mind about their children's whereabouts by monitoring, arranging and interacting with the dokiPal smartwatch through the Doki App. Parents can use the iOS and Android Doki App to see where their children are and interact through the watch with them.
DokiPal's new feature is the built AI voice assistant, dokiAsk, a smart encyclopedia and voice assistant that fits your kid's wrist. This smartwatch functions as a helpful smart teacher and enables children to ask questions to feed their curiosity and stimulate their minds, and this device is built to recognize children's voices through advanced natural language understanding (NLU) and voice recognition. All features on dokiPal comply with COPPA, ensuring the privacy of children's data is protected.
Activation
To activate dokiPal, you need a nano-SIM card with a cellular information service that can be used with universal 4 G LTE connectivity in more than 150 nations and is compatible with global networks of AT&T, T‐Mobile, and Verizon. Doki offers users a more convenient and cost-effective option to activate dokiPal directly from the box.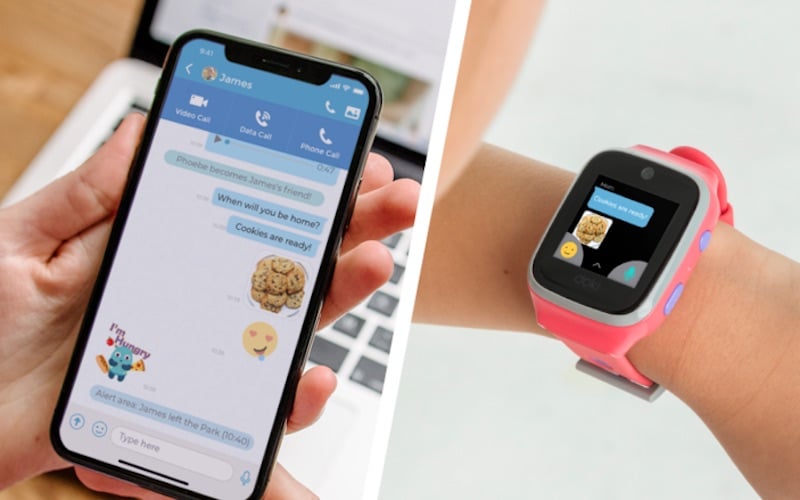 Colors
DokiPal is available in two lively colors: Blue Wave and Pink Plush. The screen is made of gorilla glass to ensure durability and the whole thing is water-resistant IP68 certified. DokiPal has a 1.4-inch TFT touch-panel color display.
DokiPal's activity tracker monitors steps, calories, and range with an integrated accelerometer. Kids can compete with friends and win badges, and the leaderboard compares measures taken by users with measures taken by kids from all over the globe.
Location
For accurate location monitoring, dokiPal combines GPS, LBS and WiFi technology. For optimized location tracking and decreased battery consumption, the watch utilizes the GPS solution from Broadcom. According to Doki Technologies, the battery of the watch lasts up to 48 hours under normal use and has a standby time of 72 hours.
Cost
DokiPal will be accessible for purchase at the official online store of Doki at www.doki.com on 10 July 2019.
In the fast-growing smartwatch space for kids, Doki Technologies is the leading brand and market leader. The company launched the first video calling enabled kids smartwatch in the world through a highly successful 2016 Kickstarter campaign, raising over US$ 400,000.