Eccrine Systems, a pioneer in the field of wearable sweat sensors, is expanding its Research and Development capabilities in Cincinnati. The expansion will speed up development of Eccrine's groundbreaking technology for use in medicine, industry and sport. The company, with 50 employees, expects to add 50 more over the next 3 years.
"It's an exciting time to be at Eccrine as we innovate, grow and prepare our first product to launch. To support our commercial launch and expansion of our pipeline we continue to hire engineers, scientists, and clinical researchers for our laboratory as well as sales, marketing, and product development professionals. Southwest Ohio is in a unique position to sustain our growth. This infusion of non-dilutive capital from REDI Cincinnati and JobsOhio accelerates our progress," said Eccrine Systems CEO, Dr. Gavi Begtrup.
Eccrine was founded in 2013 with assistance and funding from seed investor CincyTech by UC professor Jason Heikenfeld. Since then the company headquartered in Cincinnati , Ohio, has gradually expanded its world-class IP portfolio focusing on innovation in sweat and biosensors, a press release states. Eccrine Systems allow a non-invasive, electronic wearable systems that measure and transmit real-time data about human sweat.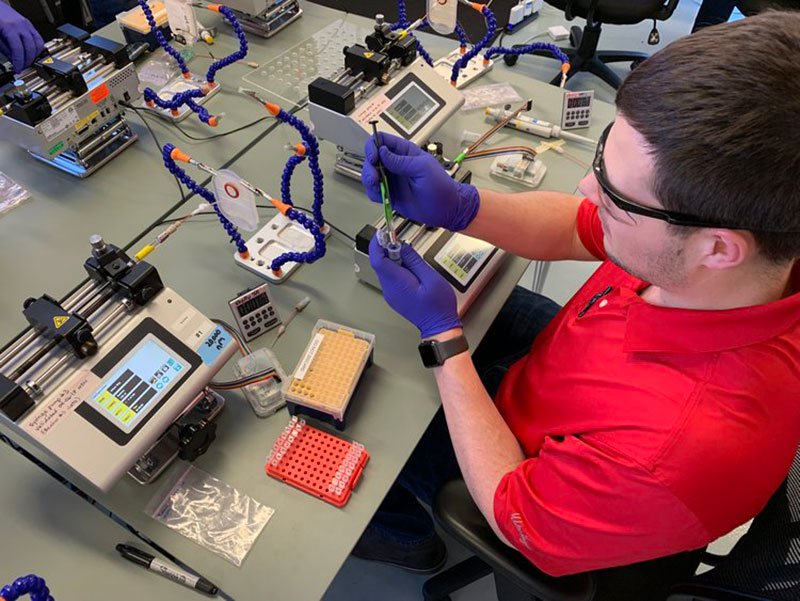 "Eccrine Systems is a success story in Ohio and we are excited to see it continue to grow and add 50 jobs in Cincinnati," said Aaron Pitts, Senior Healthcare Managing Director at JobsOhio. "This expansion will further advance Eccrine 's cutting-edge sweat analysis technology which promotes health and provides its customers with safer work environments."
The President / CEO of REDI Cincinnati, Kimm Lauterbach, describes Eccrine as the real-life story of collaboration in the Greater Cincinnati region. "REDI Cincinnati and our collaborators have seen Eccrine Systems evolve in an emerging and creative space from the seed stage to the job creator and market leader. Helping fuel this economic growth in our region is rewarding,' he said.
The most creative wearables event will be back at SEMICON West on 9-10 July to celebrate the 34th edition of the WT Wearable Technologies Conference Series in beautiful San Francisco. Topics include data mining in professional sports, prevention, wearable care and recovery, the future of digital health , medicine and adherence, intelligent patches, workflow optimization and workforce safety and much more – featuring major international wearables industry leaders and experts including Abbott, Autodesk, Datwyler, Kopin, Maxim Integrated, Multek, NFLPA, Omron, SharkDreams, Qualcomm and more.