Tap Systems, a Los Angeles, CA-based startup, made headlines with the launch last year of innovative wireless keyboards. Now the company has launched Tap Strap 2, a new wearable device with AirMouse device that allows users to use hand gestures to control devices such as iPads and smart TVs. Anyone who wants to check out this revolutionary tool can order it for $199 from Amazon or TapWithUs.com.
"Tap Strap 2 completes our vision for interacting with our devices entirely through gestures, without needing to touch screens or dedicated surfaces," said Dovid Schick, Tap Co-founder and CEO. "For the first time, this futuristic way of controlling technology is available on the mobile, laptop and desktop devices that we use every day."
The AirMouse Tap Strap 2 is a normal Bluetooth system, which requires no software drivers or configuration. As an AirMouse it has three operating modes selected by the user:
Mouse Mode: Allows users to control, press, and scroll a cursor just as a normal mouse does.
Multimedia Mode: Where users are able to play, pause, change the volume and switch to the next or previous track.
Smart TV mode: Users can browse menus, select items and search for content. All this is achieved using simple, natural hand movements.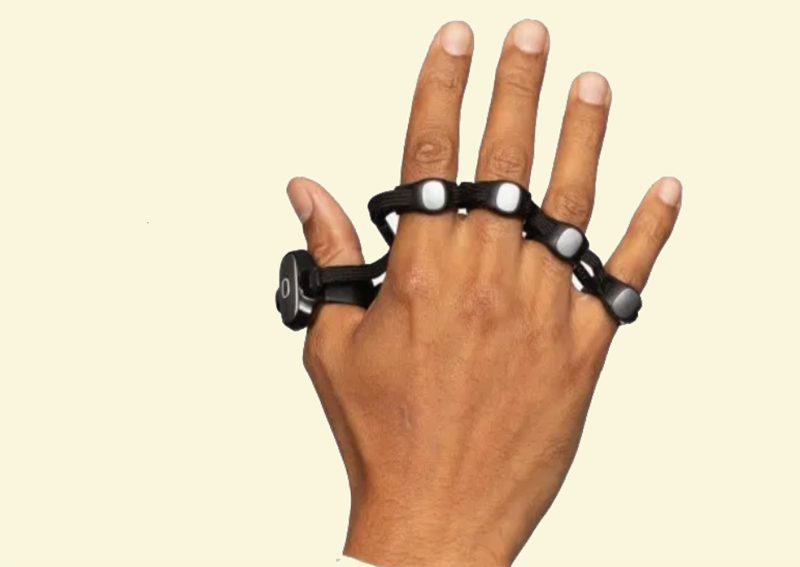 Intelligence is used on-board to learn immediately how the user communicates. If a user's hand is horizontal, Tap Strap 2 will turn into a mouse. Once the thumb sits on a surface it moves smoothly to the optical mouse mode. And when the user's hand is vertically rotated, Tap Strap 2 will turn gears to AirMouse mode again, Tap said in a press release.
In addition, Tap Strap 2 has many feature improvements to the original keyboard Tap Strap, which includes a new glider, a 10-hour battery life, and improved mouse optics for a sensitivity up to 1000 dpi.
In the future, the Company has announced that it will expand its capacity to support other gesture-based activities such as AR and VR devices. Tap is also intended to communicate for people for blind or disabilities.