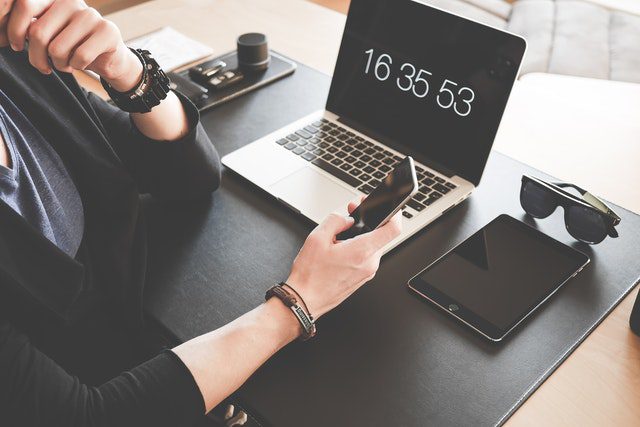 There is more to Idaho than just potatoes. Idaho is home to some of the most diverse and beautiful scenery in the United States.
From the snow-capped mountains of the Rocky Mountains to the stunning landscapes of the Snake River Plain, Idaho is a state that has something for everyone. 
Idaho Telephone Service Assistance Program
In Idaho, financial aid is offered to eligible low-income people to help them pay for phone service. The monthly telephone bill discount is $2.50, thanks to the Idaho Telephone Service Assistance Program (ITSAP).
The Federal Communication Commission's Lifeline Program (Lifeline) is a different initiative that provides a monthly discount of $5.25 for voice support and $9.25 for either standalone or combined broadband service.
Idaho Lifeline Qualifying Programs
To be eligible for the program, customers must either participate in specific government assistance programs or have an income at or below 135% of the federal poverty level.
The discount is valid for one telephone line per household and can be used for either landline or wireless phone service.
The Idaho Public Utilities Commission runs the program and is funded by the Universal Service Fund. Numerous government aid programs are accessible to low-income citizens, including the Idaho lifeline program. Food assistance, housing help, and medical support are further initiatives.
These programs help to ensure that low-income individuals and families have access to affordable voice and broadband services.
Lifeline Idaho Income Guidelines Sat, Aug 2022
Household Size
Annual Household Income
1
$27,180
2
$36,620
3
$46,060
4
$55,500
5
$64,940
6
$74,380
7
$83,820
8
$93,260
For each additional
person add
$9,440
Idaho Lifeline Program Eligibility 2023
In Idaho, who is eligible for free government smartphones and free government phones?
Eligible Telecommunications Carriers (ETC) in Idaho
Lifeline service providers in Idaho.
Assurance Wireless

Access Wireless

CenturyLink

 

Call:

 1-888-833-9522 or 1-800-244-1111

Frontier 

 

Call:

 

1-800-921-8101 

EnTouch Wireless
How to apply?
Request a telephone assistance application be mailed to your home address by contacting your existing telephone provider.

Online with USAC

Use the 

online application

 (available in English and Spanish).

Download the form from your provider's website.

Make a copy of the completed application.

Request Delivery Confirmation from the US Postal Service (to show proof of receipt at the Company)

ACP Support Center

PO Box 7081

London, KY 40742
Idaho ACP Benefits
Low-income Americans can stay in touch with the outside world thanks to the Affordable Connectivity Program (ACP). A few issues with the program do exist, though.
The program is only available in certain states.

The program is only available to those who qualify based on income.

The program only provides free minutes and texts and does not provide data.
Despite these drawbacks, the ACP is a step in the right direction and will help low-income Americans stay connected.
Idaho Lifeline Program Service:
Mobile Lifeline Service

Fixed Lifeline Service

ACP Mobile Internet

ACP 

Home Internet
Affordable Connectivity Program Providers
Fixed broadband services offer a great alternative to traditional internet service providers (ISPs). They are fast, reliable, and typically have lower prices than other types of internet service. These include cable, fibre optic, DSL, and fixed wireless services.

Similar to cell phone services, mobile broadband services are device-based and accessible within the service provider's cellular coverage region.
FAQs
What is Lifeline?
Although Lifeline has existed for some time, not many people know it. It's a government initiative that gives eligible customers a break on their recurring local phone or internet payment. For eligibility, each state has its requirements. There are primarily two methods to be eligible for Lifeline.
What is the Affordable Connectivity Program (ACP)?
A federal program called the Affordable Connectivity Program (ACP) gives eligible households access to low-cost internet service. The initiative aims to assist households that cannot afford to use private internet service providers (ISPs).
Which internet service providers are participating?
The ACP is being used by several broadband providers, including those providing wireless and landline broadband. There may be a variety of providers available depending on where you live. Contact the broadband providers in your area to find out about their plans for program participation and qualified service offers.
How do I get a Free computer or tablet?
If a household purchases a connected device for more than $10 but less than $50 from a participating broadband service provider, the provider may receive a reimbursement of up to $100.
To put it another way, you have to use your partnering broadband provider to take advantage of this benefit, and you'll have to pay a share of the price. Only laptops, desktop computers, and tablets qualify for the device bonus. Cell phones aren't a part of it. They only allow one gadget per household.
What if I live on tribal lands?
Customers who reside on tribal grounds may be eligible for additional federal financial aid for local telephone service under programs established by the Federal Communications Commission.
In addition, financial help is available to offset the cost of the new telephone service. For more information, contact your local tribe or Community Action Partnership office.