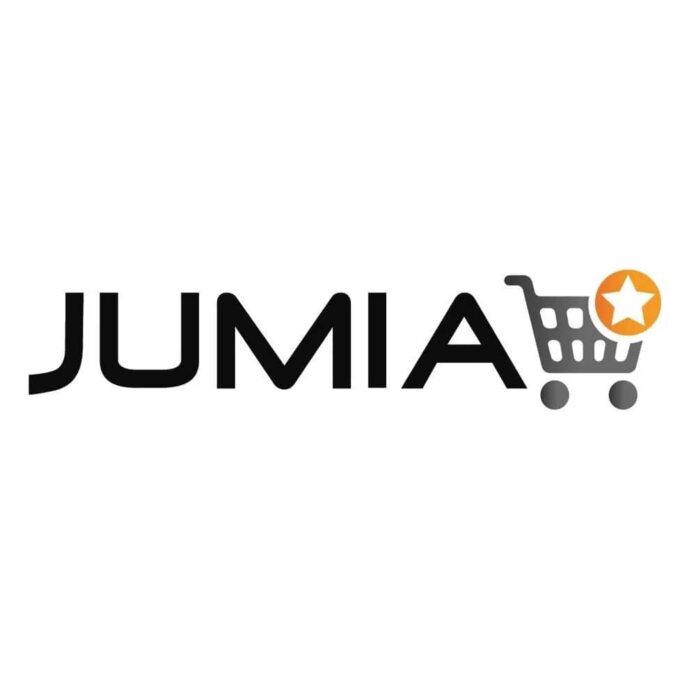 Jumia Nigeria is a Nigerian e-commerce company that was founded in 2012. The company is headquartered in Lagos, Nigeria. Jumia operates in 14 countries in Africa, including Senegal, Ivory Coast, Ghana, Kenya, Uganda, Tanzania, Rwanda, Morocco, Algeria, Egypt and South Africa.
Jumia is the leading online shopping destination in Nigeria. The site offers a wide range of products ranging from electronics to fashion and beauty products. Jumia also offers a platform for small businesses to sell their products online.
In 2015, Jumia was ranked as the fastest growing technology company in Africa by Deloitte. In 2016 and 2017, Jumia was named one of the top 100 global startups by the Wired UK and one of the 50 most innovative companies in the world by Fast Company.
Jumia Nigeria Review
One thing that makes Jumia Nigeria stand out is its customer service. They have a very responsive customer service team that is always ready to help with whatever issue you may be having, whether it's with placing an order, tracking your shipment, or anything else. Another thing that sets them apart is their wide range of payment options. You can pay using your debit or credit card, bank transfer, or even cash on delivery. This makes it very convenient for anyone to shop on their site.
Lastly, Jumia Nigeria often runs promotions and sales which can help you save even more money on your purchases. They also offer free shipping on orders over a certain amount, so it's definitely worth checking out their site if you're looking for good deals on quality products.
Jumia Nigeria Pros & Cons
There are a lot of reasons to shop with Jumia Nigeria. They offer a wide range of products, great prices, and good customer service. However, there are also some downsides to shopping with them.
Here are some pros and cons of Jumia Nigeria:
1. Pro: Jumia is one of the most popular online shopping platforms in Nigeria. With over 18 million products available on the site, shoppers are sure to find what they're looking for.
2. Con: Some buyers have complained of receiving fake or counterfeit products from Jumia. While the company has a process in place for returning and refunding such items, it can be frustrating for customers to go through.
3. Pro: Jumia offers a wide variety of payment methods, including cash on delivery, making it convenient for shoppers who may not have access to a credit or debit card.
4. Con: Jumia's customer service has been known to be slow in responding to inquiries and complaints, which can be frustrating for shoppers who need assistance with their order.
5. Overall, Jumia is a convenient and affordable option for online shopping in Nigeria. However, buyers should be aware that there is a risk of receiving fake or counterfeit items. If you do encounter any issues with your order, customer service may take some time to resolve them.
Jumia Nigeria Deals
Looking for the best deals on Jumia Nigeria? You've come to the right place! We've gathered all of the latest and greatest deals on Jumia Nigeria products and services so you can make the most of your hard-earned money. Whether you're looking for a new smartphone, TV, or laptop, we've got you covered.
So what are you waiting for? Start browsing our selection of Jumia Nigeria deals today and see how much you can save!
Jumia Drop off Centers in Nigeria 
As e-commerce grows in Nigeria, Jumia has had to develop innovative ways to ensure that customers are able to receive their orders in a timely and convenient manner. One such solution is the development of Jumia Drop-off Centers. These centers are located in high-traffic areas such as shopping malls and allow customers to pick up their orders at a time that is convenient for them.
The Drop off Centers have been very successful in reducing delivery times and increasing customer satisfaction. In addition, they provide an additional revenue stream for Jumia as customers can also purchase products from the centers.
With the success of the Drop off Centers, Jumia is now looking to expand this model to other countries in Africa where it operates. This will help to further grow the company's presence on the continent and cement its position as the leading e-commerce platform in Africa.
How to Cancel Order on Jumia Nigeria 
There are a few reasons why you might need to cancel your order on Jumia Nigeria. Maybe you ordered the wrong item, or you just changed your mind about what you wanted. Whatever the reason, canceling an order on Jumia is easy and only takes a few minutes.
To start, log into your account on the Jumia website. Once you're logged in, locate the order that you want to cancel in your Order History. Click on the "Cancel Order" button next to the order's details. A pop-up box will appear asking you to confirm that you want to cancel the order. Simply click "Yes" to continue.
Once you've cancelled your order, a notification will appear confirming that your cancellation was successful. You'll also receive an email from Jumia confirming that your order has been cancelled. And that's it! Cancelling an order on Jumia Nigeria is quick and easy.
Jumia Nigeria Phone Number
The Nigerian version of the Jumia website can be found at www.jumia.com.ng. Jumia Nigeria is a leading online retailer in the country, offering a wide range of products including electronics, fashion, home & kitchen items, and more.
To contact Jumia Nigeria by phone, call 01-460 5300 Monday-Friday 9am-6pm local time. You can also email customer service at [email protected] For general inquiries about using the website or placing an order, you can also reach out to Jumia Nigeria through their social media channels on Facebook and Twitter.
Jumia Nigeria Phones
When it comes to buying a new phone, there are a lot of things to consider. But with so many options on the market, it can be hard to know where to start. If you're looking for a great deal on a new phone, Jumia Nigeria is the perfect place to start your search.
Jumia Nigeria offers a wide range of phones from all the major manufacturers, so you're sure to find exactly what you're looking for. And with our low prices and great deals, you'll be able to get the best phone for your budget.
Whether you're looking for the latest iPhone or Samsung Galaxy, or something more budget-friendly like a Huawei or Xiaomi, Jumia Nigeria has you covered. We also offer a wide selection of accessories to help you get the most out of your new phone. So browse our selection today and find the perfect phone for your needs!
Iphone Xr Price in Nigeria Jumia 
The iPhone XR is one of the most popular phones on the market today. Many people love its sleek design and powerful features. However, its price can be a bit prohibitive for some consumers. If you're looking for an iPhone XR in Nigeria, you'll likely find that Jumia is one of the best places to buy it.
They offer competitive prices and a wide selection of products. You can also find many reviews and ratings from past customers to help you make a decision about which product to purchase.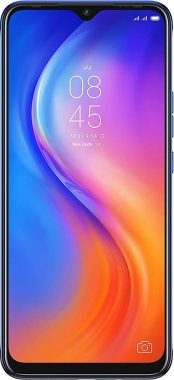 Tecno Spark 4 Price in Nigeria Jumia 
The Tecno Spark 4 is one of the best budget smartphones in Nigeria. It has a great design, a good display, and a decent camera. The only downside is that it doesn't have a fingerprint sensor.
The Tecno Spark 4 is available for purchase on Jumia for about N45,000. This price makes it one of the most affordable smartphones in Nigeria. If you're looking for a good smartphone with all the basic features, then the Tecno Spark 4 is definitely worth considering.
Overall, the Tecno Spark 4 is a great option for anyone looking for an affordable smartphone in Nigeria. It has a stylish design, good display, and impressive camera. If you can live without a fingerprint sensor, then this phone should definitely be on your radar.
Samsung A50 Price in Nigeria Jumia 
The Samsung A50 is one of the most popular smartphones on the market today. It's a great phone for anyone who wants a powerful device that can do just about anything. The A50 has a large display, plenty of storage, and an impressive camera. It's also one of the most affordable phones in its class. If you're looking for an Android phone that won't break the bank, the Samsung A50 is a great option.
The A50's camera is one of its best features. It has a triple lens system that allows you to take wide-angle, telephoto, and ultra-wide photos. You can also shoot video in 4K resolution. The camera app is easy to use and has all the features you need to take great photos and videos.
The battery life on the A50 is good, but not great. In our tests, it lasted around 12 hours with moderate usage. If you're a heavy user, you'll probably need to charge it every day. But if you only use your phone for calls, texts, and social media, you should be able to get through a full day on a single charge.
Overall, the Samsung A50 is a great choice for anyone who wants an affordable Android phone with a large display, plenty of storage, and an impressive camera system.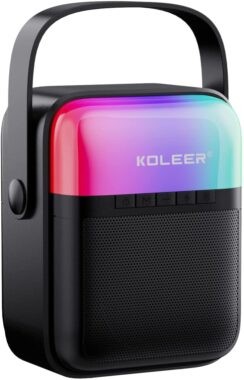 Jumia Food
Jumia Food is an online food delivery service that operates in several African countries. The company was founded in 2012 by two French entrepreneurs, Jeremy Hodara and Tunde Kehinde. Jumia Food's mission is to make ordering food easy, convenient, and affordable for everyone.
Jumia Food delivers meals from restaurants directly to customers' homes and offices. The company offers a wide variety of cuisines, including African, Asian, European, and American. Customers can order through the Jumia Food website or mobile app. Payment can be made with cash on delivery or online through a credit/debit card.
Jumia Food has become one of the most popular food delivery services in Africa. In 2019, the company expanded its operations to include Morocco and Ivory Coast. Jumia Food plans to continue expanding its reach across Africa in the coming years
Jumia Online Shopping
The company offers a wide range of products, including clothes, shoes, electronics, and home goods. In addition to its online platform, Jumia also has brick-and-mortar stores in some of its markets.
Jumia's growth has been fueled by the increasing number of Africans with access to the internet and mobile devices. The company has capitalized on this trend by offering affordable prices and convenient delivery options. Jumia has also partnered with major brands such as Samsung and Microsoft to offer exclusive deals on their products.
Despite its strong growth, Jumia faces several challenges in the African market. One of the biggest challenges is logistics; many African countries lack reliable infrastructure, which makes it difficult to ensure timely deliveries. Additionally, returns are often not possible due to the high cost of shipping items back to retailers. Finally, although Jumia offers a wide range of products, it still lags behind international competitors such as Amazon in terms of selection and product quality.
FAQ
Where Is Jumia Located in Nigeria
The company is headquartered in Lagos, the largest city in Nigeria. 1 Felix Onabanjo Street, Off Lawal Unity Street, Off Meiran Road Lagos.
How Old Is Jumia Nigeria?
Founded: 2012; 10 years ago.