The Leagoo T5 is a smartphone released in 2017 that runs on Android OS v7.0 (Nougat) out of the box. It has a 5.5 inches Sharp IPS display with a Full HD resolution of 1920×1080 giving it an impressive PPI (pixels per inch) of 401. The phone is powered by a MediaTek MT6750T chipset, 3 GB of RAM and 32 GB of internal storage.
Where To Buy Leagoo T5
VIEW ON GEARBEST: $114.58    VIEW ON JUMIA NIGERIA: ₦ 36,690     VIEW ON JUMIA KENYA: KSh 23,330
*Price at the time of review. 
In the box

Phone
X1
Earphone
X1
BatteryBuild-in type
X1
USB Cable Micro 5Pin, 2A
X1
Charger5V/2A
X1
TPU Case(Need Purchased Separately)
The Leagoo T5 is a smartphone that offers quite a several features for a low price. This is a budget-friendly Android smartphone from China. The design justifies its cost and combines a decent 5.5 display, expandable storage, and fingerprint reader.
One of the reasons why this device is affordable is because of the various component that makes up Leagoo T5 hardware. Component from Samsung, Sharp, Sony, and LG. This leaves Leagoo with the task of putting all these parts together into a final package that offers great build quality and excellent design.
Sharp
IPS display
Samsung
4GB Samsung LPDDR4 RAM
Samsung 64GB  STORAGE
Sony
Dual-lens Sony / OV rear
LG
Battery 3000 mah
Hardware
The Leagoo T5 comes with a 5.5″ Sharp IPS display and a Full HD resolution of 1920×1080, giving it an impressive PPI (pixels per inch) of 401 making the display much better than other phones in this price range.
Leagoo T5 Screen Specs: 5.5 inches Sharp IPS Display, 1920×1080 resolution, 2.5D, Gorilla Glass 4, 401 PPI, 5-Point multi-touch
The body of the T5 is made from an aluminium alloy opting for a minimalist design without embellishments such as glossy metalwork or chamfered edges. The Leagoo T5 metal body has a matte black finish and a real fingerprint magnet. If you're going to keep it in a case using the TPU case, this isn't a problem, but without a case, it will look messy.
Leagoo T5 Colours Available: Champagne Gold (white front) & Black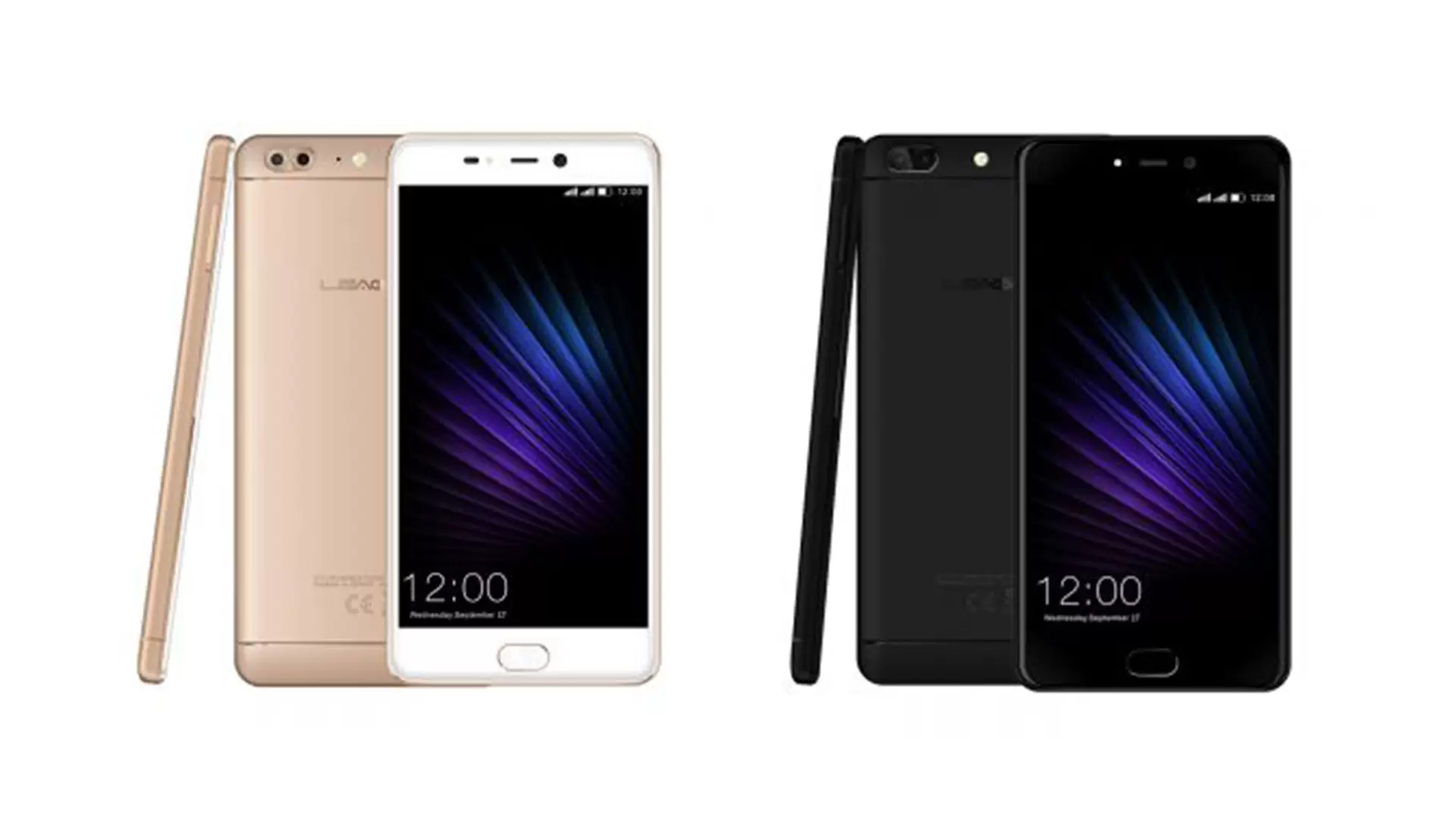 At the bottom, you'll find the headphone jack, a single speaker, and the MicroUSB port. The single speaker isn't the best. For a smartphone speaker, you shouldn't expect much.
You'll find the power button and volume rocker on its right side.
Aside from the microSD card and Nano SIM card slot, the left side is bare. It can be a dual-SIM phone, but you can't use a microSD card—the second slot functions as either a microSD card reader or a Nano SIM reader.
There's a fingerprint sensor along the bottom, and a fingerprint sensor is positioned within the bezel beneath the display. There's a noticeable delay between pressing your thumb to it and having the screen turn on.
Overall, the hardware here is very good for its price; it doesn't feel like you're using a cheap device.
Leagoo T5 Camera
Rear Camera
Front Camera (Selfie time)
Samsung 13MP + OV 5MP

f/2.0 Aperture

Dual LED Flash

Dual Lens Bokeh Effect

13MP OV Lens

f/2.0 aperture

Soft Flash

77.9-degree angle
The Leagoo T5 has some surprisingly high specs for its cameras, one of the reasons being that the dual-lens / OV rear camera was made by Sony. The rear has a 13MP and a 5MP lens — the 5MP lens is just for capturing clearer and better low-light photos. The f/2.0 aperture isn't the best on a smartphone, but for this price range, it's alright.
The front-facing camera is 13MP and it has a front-facing flash.  Indoor conditions, the photos look a little bit washed out. This is typical of cameras within the low-mid-range price bracket.
Looking at the camera mode setting. There are different camera modes you can go ahead and test out the different modes yourself and see what works for you or stay away from the extra modes and appreciate the 13MP camera in Normal mode.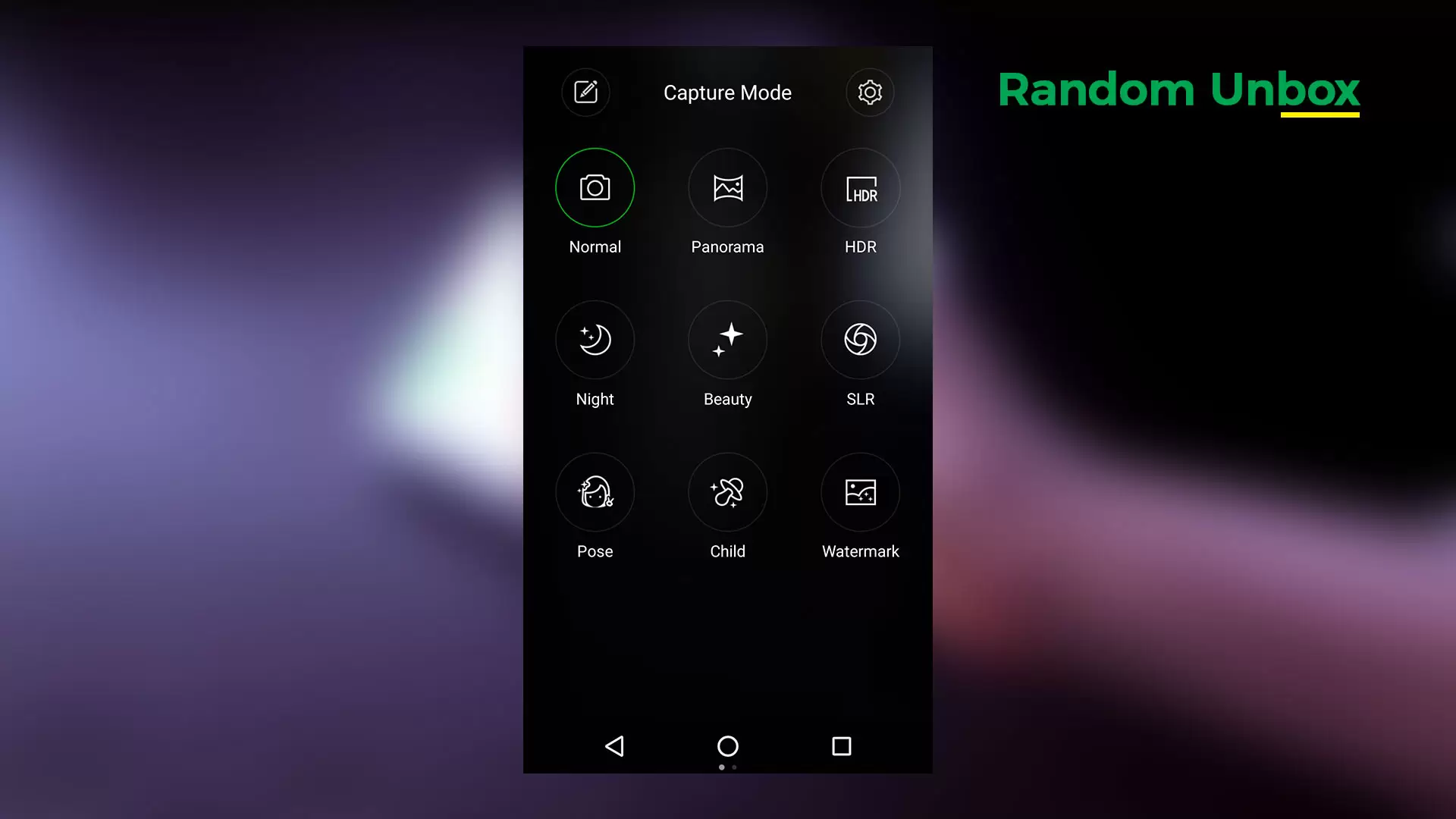 Leagoo T5 Performance
| | |
| --- | --- |
| CPU | MediaTek 6750T (8-Cores) |
| GPU | ARM Mali-T860 |
| RAM: | 4GB Samsung LPDDR4 |
| Expandable | Yes (2nd SIM slot up to 128GB) |
| Storage | Samsung 64GB |
For performance, the Leagoo T5 is Powered by a MediaTek processor low-mid range MediaTek 6750T that runs 8-cores at 1.5GHz and a graphics chip ( Mali-T860 GPU )which easily handles 2D games and plays most 3D games stutter and slow-down free.
You might have to turn down the graphics settings for the latest games, but overall it's a decent gaming GPU for the price.
That 4GB of RAM certainly helps with multitasking, and 64GB of storage means a lot of space to save your media files (and you could always add more with a microSD card).
The T5 performed well while surfing the web using Instagram, YouTube, Facebook, and Googling.
Running the device through the Geekbench 4 test, it returned scores of 607 for Single-Core and 2490 for Multi-Core.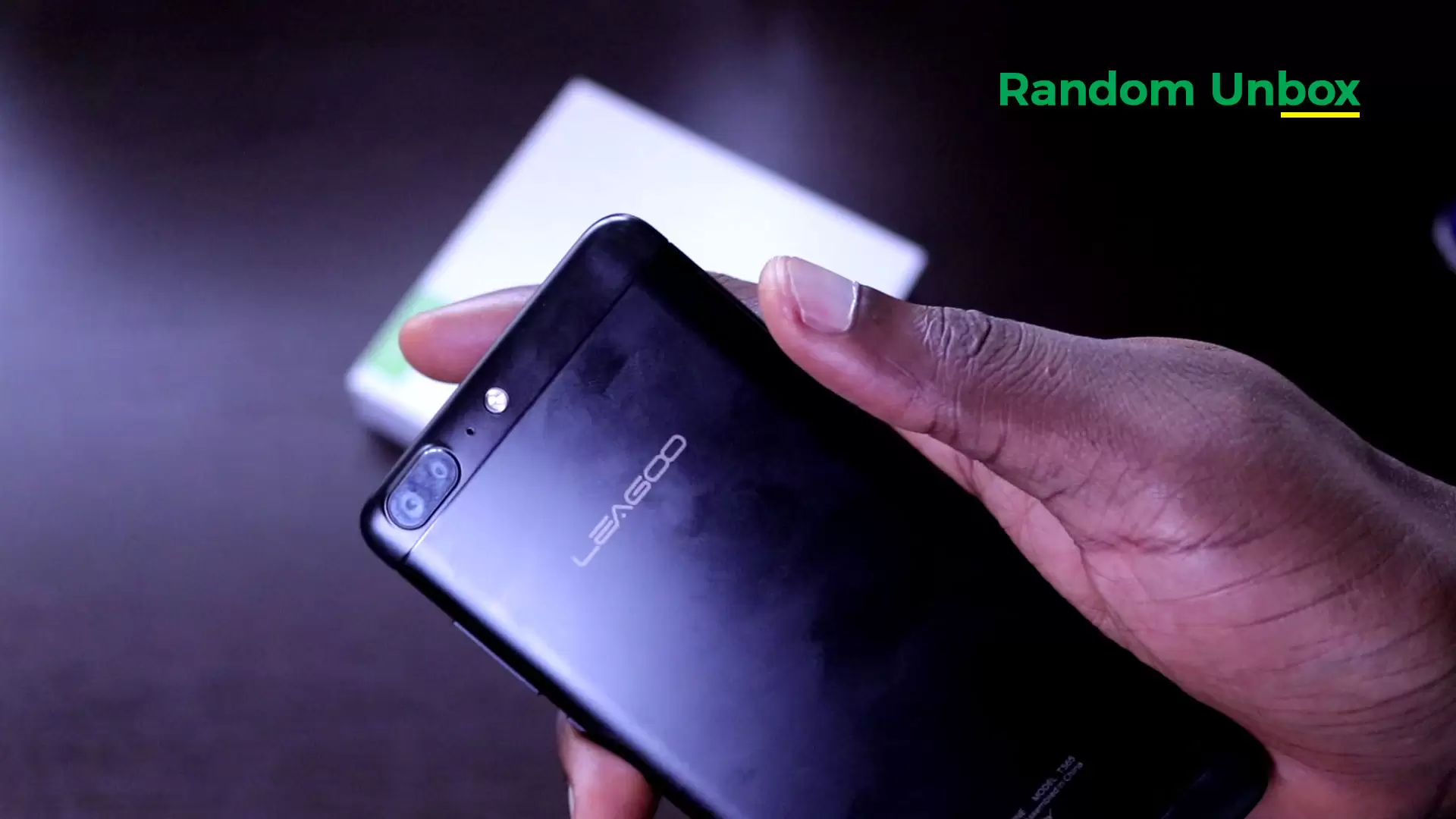 Leagoo T5 Battery Life
With a 3,000mAh battery, the Leagoo T5 is average in terms of battery life. It will get you through the day on normal use, and charging on the Leagoo T5 is fast.
Battery life on the T5 was not amazing on heavy use, like playing games. I tested the Leagoo T5 battery duration while playing online and offline games. For online gaming, for example, the PUGD mobile on low setting got 4 hours plus gameplay, while for offline gaming, the Hitman Sniper got me 6 hours.
I noticed the T5 was hot while playing the Hitman sniper. So I would recommend having a charger while gaming with this device.
One thing to bear in mind is that the T5 doesn't have NFC. So, if you intend to use Android Pay, this is not on your phone.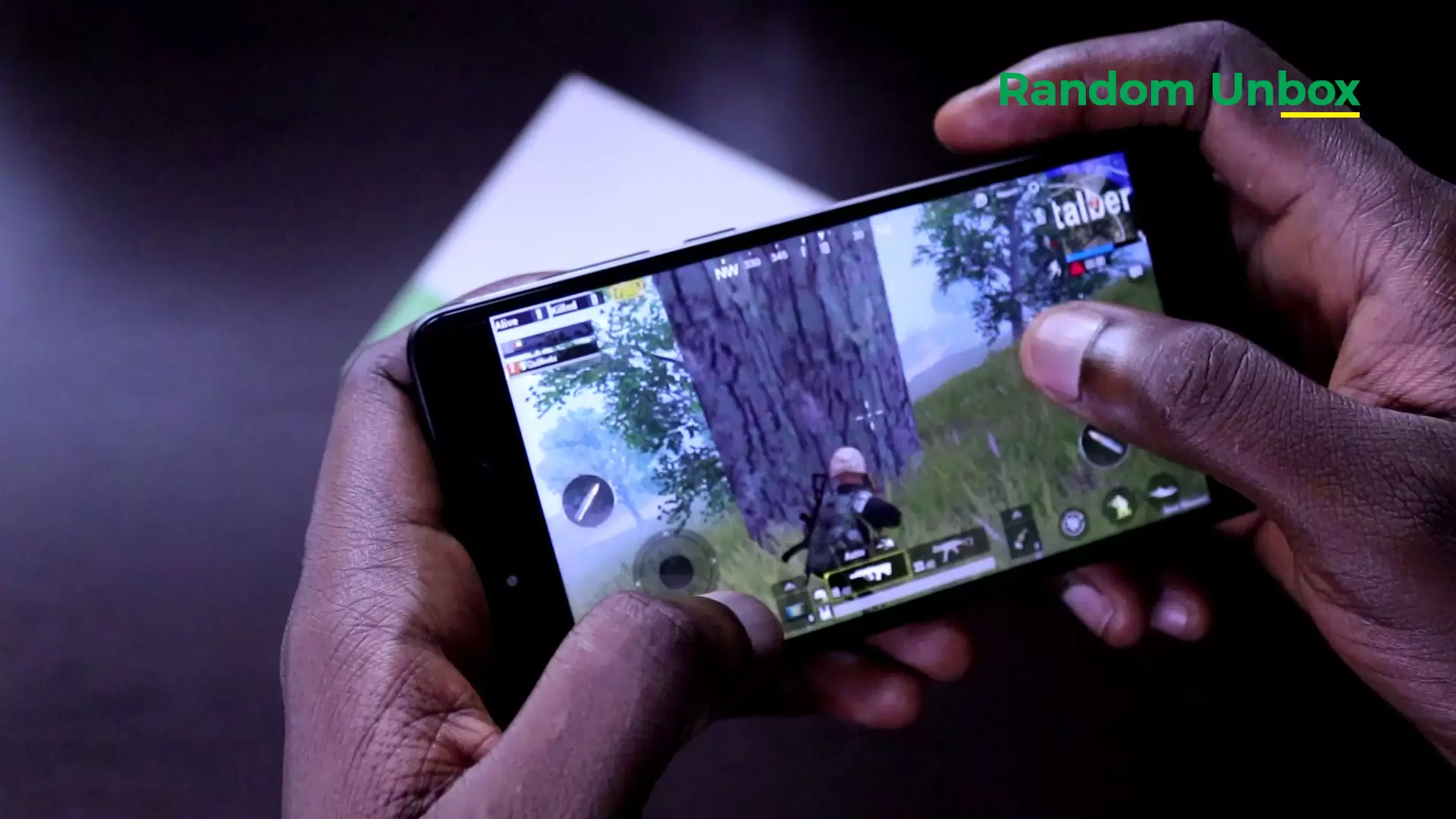 Leagoo T5 Software
The OS on the Leagoo T5 is Android 7.0 Nougat which is customized. Essentially, it runs a custom launcher, has a tweaked notification shade, and has some extra features in the Settings menu.
The home screen/launcher looks much more like iOS than Android, with large colourful buttons (except for the Internet Explorer logo for the Browser app).
Another major thing Leagoo added to the Leagoo T5 is their app store. It's called "App Store", an identical copy of the Google Play Store. You could use it, but the Play Store is the best app store.
Should You Buy The Leagoo T5?
If you're looking for a super cheap smartphone, the Leagoo T5 is certainly worth your consideration. I would recommend you buy it.
Where To Buy The Leagoo T5?
VIEW ON GEARBEST: $114.58    VIEW ON JUMIA NIGERIA: ₦ 36,690     VIEW ON JUMIA KENYA: KSh 23,330
*Price at the time of review. 
Have any questions about the Leagoo T5, Leave your comment below.