In June 2016, Lumigon launched the Lumigon T3 smartphone. This phone comes with a 4.80-inch touchscreen display with a 720×1280-pixel resolution. A 2.2GHz 64-Bit octa-core MediaTek Helio X10 processor powers the T3. It has 3GB of RAM and 128 internal storage with dual SIM.
When this phone was released, it cost about $1000, which was in the premium phone category. The Danish firm that created this phone has now gone out of business.
Lumigon T3 Verdict
The Lumigon T3 is a high-end smartphone with a unique design. It's not the most powerful phone on the market, but it's still a great option for those who want a stylish phone with a great camera.
Since there is no seller warranty, no manufacturer warranty, no new software upgrades, and a liquidated manufacturer, I won't recommend this phone to anybody in 2023.
Pros and Cons
Pros:
Premium design: The Lumigon T3 is a beautifully designed smartphone that looks and feels high-end.
Excellent display: The T3's 4.8-inch 1080p display is bright, clear, and vibrant, making it great for watching movies, browsing the web, and playing games.
Solid performance: The T3 is a speedy smartphone that can handle demanding tasks with ease.
Good camera: The T3's 13-megapixel camera takes great photos and videos, and also offers a number of helpful features, such as a manual mode and RAW support.
Useful extras: The T3 comes with a number of useful extras, such as an IR blaster and a fingerprint sensor.
Cons:
Limited availability: The Lumigon T3 is only available in a few markets, which makes it difficult to find.
Expensive: The T3 is one of the more expensive smartphones on the market, with a price tag that puts it out of reach for many consumers.
No LTE: The T3 does not support LTE, which means that it will not be able to take advantage of high-speed cellular data networks.
Battery life could be better: The T3's battery life is average at best, and it may not be able to make it through a full day of use on a single charge.
The Lumigon T3 was one of the first phones with a night vision camera. Some of the key features of this smartphone include:
316 stainless steel chassis
8-inch Super AMOLED 720p display with Gorilla Glass 4 protection
MediaTek Helio X10 2.2 GHz 64-bit octa-core processor
3 GB RAM
128 GB of internal storage space
13 MP rear camera
5 MP front camera
4 MP night vision camera with dual IR flash
Fingerprint scanner
Universal remote control
Wireless charging
Wireless and USB Pump Express™ charging
Dual Nano-SIM card
GPS with GLONASS/BEIDOU/ANT+
Temperature/height sensor
Light and Hand-wave sensors
Unboxing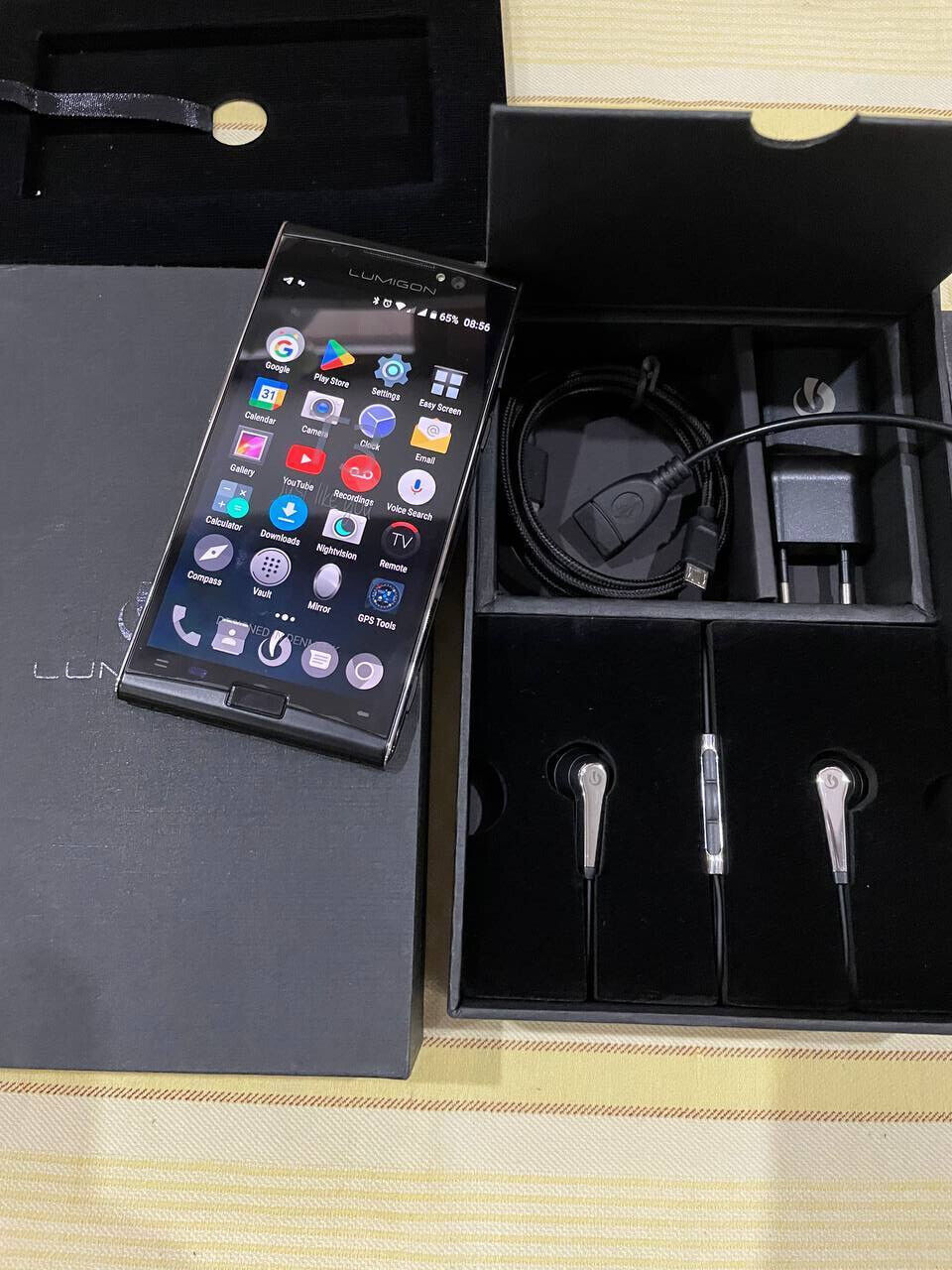 In the package
T3 smartphone.
Designer headset.
USB power adaptor.
USB cable.
A leaflet with a Quickstart guide, Safety guide & Warranty statement.
Design
The Lumigon T3 smartphone has a capacitive AMOLED touchscreen and a multitouch that delivers an immersive experience. The Lumigon T3 sports a curved top and bottom. It measures 137.00 x 69.00 x 7.90 mm and weighs about 145 grams.
The body of the Lumigon T3 is made from plastic, molybdenum 316 stainless steel, which is known for its high level of strength. At the same time, the device's front and back are finished in Gorilla Glass 4 and are water and dust-resistant.
The T3 comes in Gold, Black, Blue, and Red colours.
The T3 is a wireless charging phone. Wireless charging is mainly available on high-end mobile phones with glass backs, although some high-end phones with metal back don't have wireless charging.
The T3 comes with three cameras. At the front, you have a camera and an LED flash. You have the proximity sensor on the front of the T3 beside the ear speaker.
Then if you move down, you have the menu key and proximity sensor; besides this is the home key with fingerprint reader and the back key.
It has a dual camera at the back with an LED flash and a BackTouch that's used to navigate the phone menu.
You'll find the speaker grill at the top and bottom of the T3.
At the top, you'll find the speaker grill, power key, infrared transmitter/receiver, and 3.5 jack connector.
At the bottom, you'll find the speaker grill, micro USB connector, microphone, and a lanyard attachment point.
On the right side of this phone, you'll find the Volume / Zoom keys and Action key, and below here, you have the two-step camera key with autofocus.
Then on the left, you have the SIM card tray.
Lumigon T3 Deals / Price
[content-egg-block template=text_links]
[content-egg-block template=price_statistics]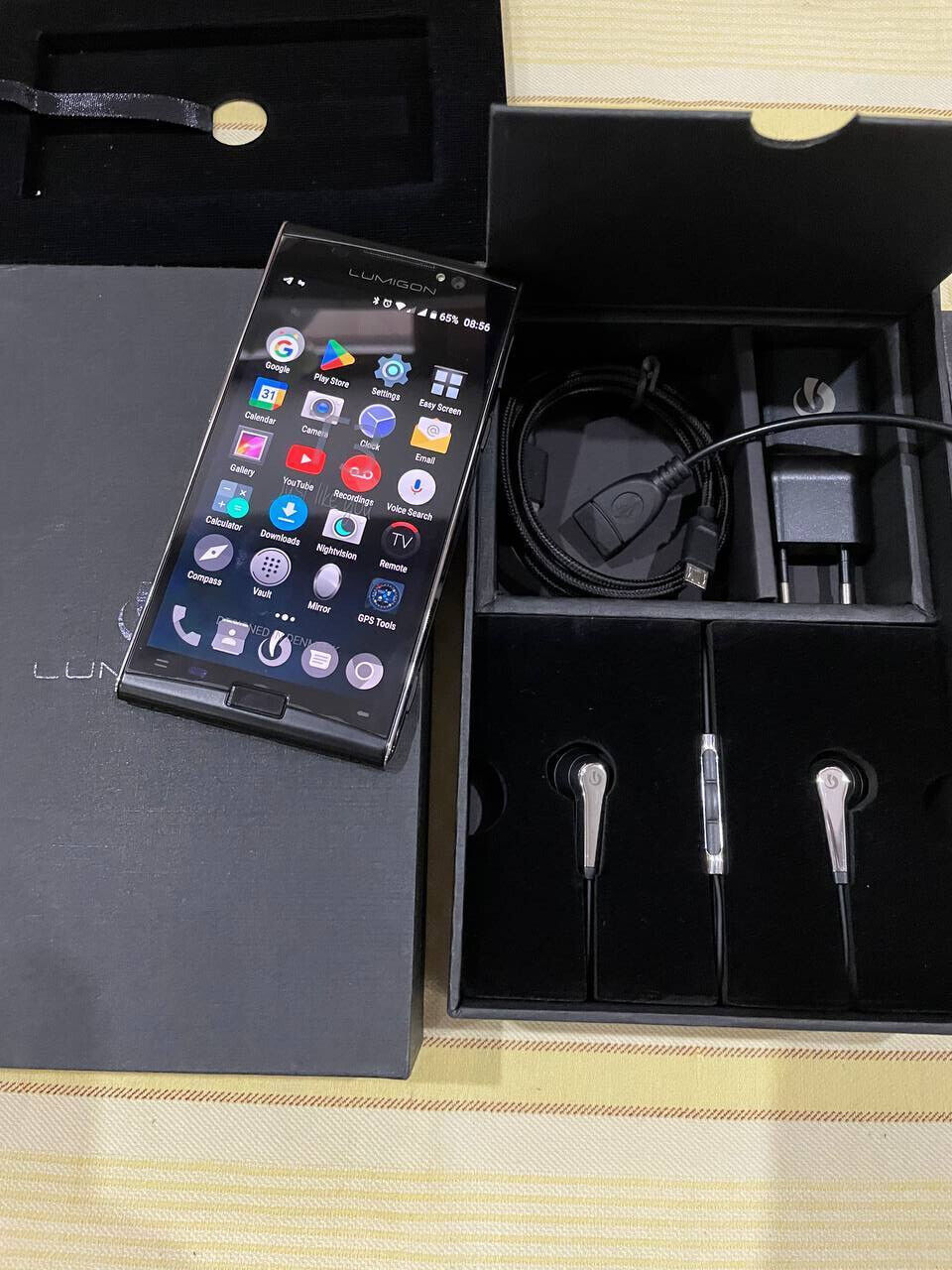 Display 
The Lumigon T3 has a super AMOLED display of 4.80 inches. The screen has a resolution of (700 x 1280 pixels) and a pixel density of 308 PPI. It features a screen-to-body ratio of 67.04% and an aspect ratio of 16:9.
Camera
The Lumigon T3 comes with three cameras, a Dual Camera 13 MP + 4 MP camera at the rear with LED flash. The 13 MP camera comes with dual-tone flash, while the 4MP night vision camera with dual IR flash and one front camera 5MP for taking selfies, which is the primary camera.
Like the predator vision from the movie Predator, the night vision camera's sights are washed out.
Some camera features include Night vision, Face Detection, high dynamic range (HDR) imaging, Digital Zoom, Auto Flash, Touch to focus, and Phase Detection autofocus.
Taking a photo with the back camera in a well-lit environment delivers pictures with excellent details.
The back camera supports video recording at 4k resolution (4128 x 3096 Pixels@30fps), while the front camera allows you to take selfie pictures, video recording, and do video calling at 3840×2160 @ 30 fps, 1280×720 @ 120 fps.
Selfies taken on the front camera look good.
Camera Setup
Single
Settings
Exposure compensation, ISO control
Camera Features
Digital Zoom, Auto Flash, Face detection, Touch to focus
Image Resolution
4128 x 3096 Pixels
Autofocus
Yes Phase Detection autofocus
Shooting Modes
Continuous Shooting, High Dynamic Range mode (HDR)
Back Camera
1.       120 fps slow-motion

2.      4K video recording and H.265 4K video playback

3.      4MP night vision camera with dual IR flash

Front Camera
5MP/2K front camera with Front LED Flash
Flash
Yes LED Flash
Video Recording

3840×2160 @ 30 fps, 1280×720 @ 120 fps
120 fps slow-motion
Memory
The Lumigon T3 comes with 3 GB of RAM, 128 GB of internal storage, and no memory card slot. The 3 GB RAM means that even the most memory-intensive apps work smoothly on the phone and still show no signs of lagging.
I've put the RAM to the test by multitasking the T3. I had multiple apps open in the background and no issues with their performance.
Performance
Lumigon T3 smartphone runs on the Android 6.0 operating system and is powered by a 2.2GHz, Octa-Core Processor and features a PowerVR G6200 GPU. It runs on the MediaTek Helio X10 Chipset.
For the full-screen experience, The T3 is simple, easy to navigate, and performs smoothly without any problems while multitasking but easily heats up.
The disadvantage of owning this phone is that it gets too hot while gaming, watching movies, or surfing the web. Apart from the overheating, the T3 is fast and has exceptional sound quality on calls and stereo speakers.
For gamers, it runs most games smoothly. You won't notice any lag while gaming. I tested out NBA Live, FIFA Mobile, Call of Duty, and PUBG mobile lite. All games performed well without lagging, but I noticed an issue while playing these online games apart from the T3 heating up.
I also noticed while gaming, the T3 speakers give out a crackling sound.
Operating System Android 6.0 (Marshmallow)
Chipset MediaTek Helio X10
CPU 2.2GHz 64-Bit Octa-Core Processor
GPU PowerVR G6200
The T3 looks effortlessly cool; it also can be used as a universal remote, compass, temperature sensor, and altimeter (for when you take it rock-climbing).
Another unique feature of the T3 is the BackTouch feature. This touch-sensitive pad sits below the rear camera, allowing you to scroll through content without touching the screen.
It has a front-mounted fingerprint sensor. The T3 fingerprint sensor is used for biometric access to the phone.
You'll have to press hard to unlock the T3 to use the sensor. The 360° 3D fingerprint reader provides added security along with Lumigon's unique Vault feature that lets the user store private and confidential information on the phone.
The fingerprint reader provides added security along with the unique Vault feature from Lumigon, which enables the user to store private and confidential information on the phone.
The data within the Vault is secure and encrypted with the AES 256-bit algorithm, which can be accessed only with a password. Ideal for confidential data, e.g., PINs, apps, contacts, pictures, etc. T3 comes with a collection of unique Lumigon apps, which are already built-in.
Vault
Mirror
Remote control
The earphone that came with the T3 has High-quality audio playback up to a 24-bit/192kHz stereo speaker with premium noise cancellation. The Remote Control app on the T3 can be used as a universal remote control for TV, music centre, air conditioner, etc.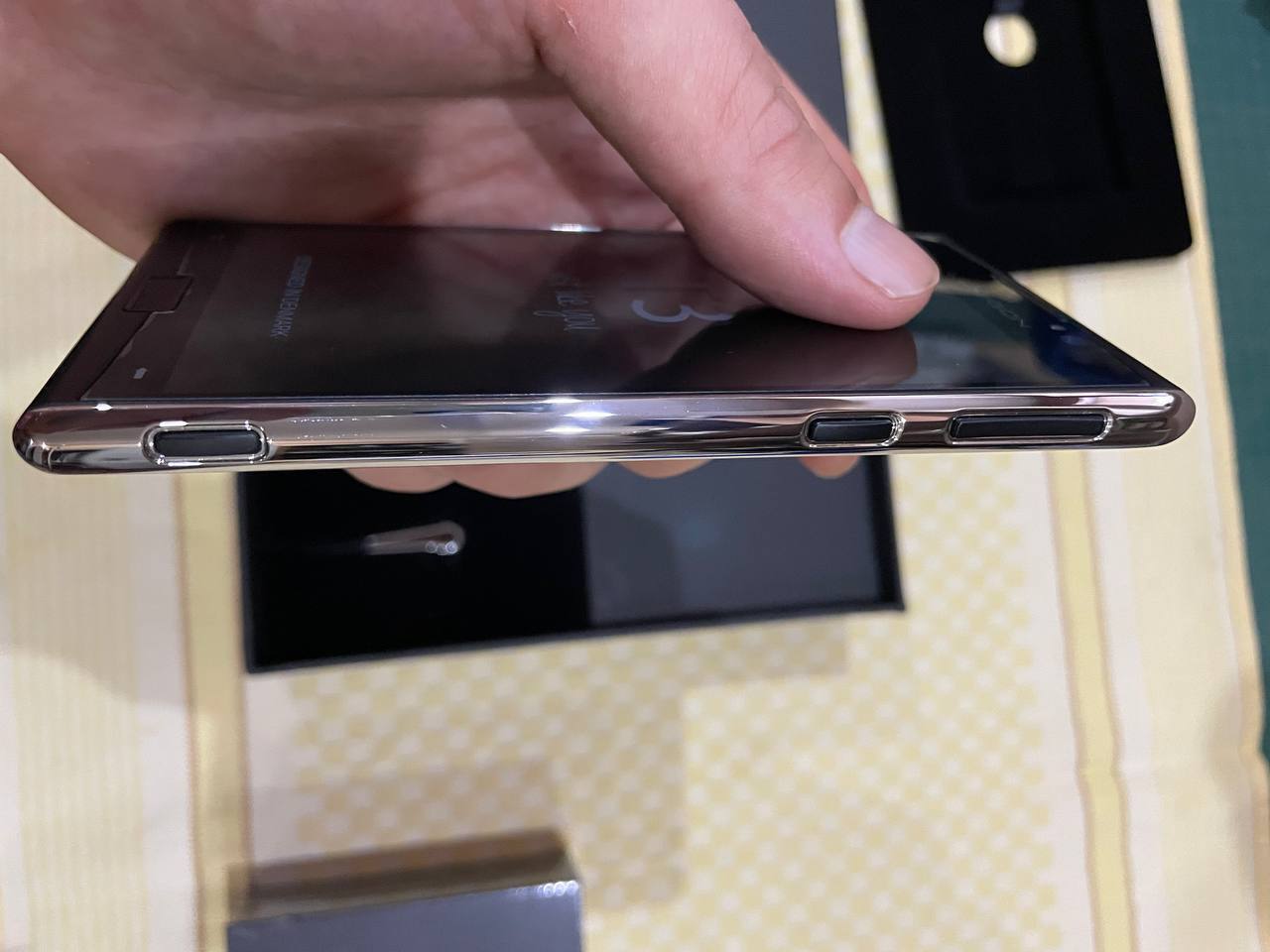 Battery Life
The T3 comes with a non-removable 2400 mAh Li-Ion Battery with fast charging. The battery life on the T3 won't take you throughout the day in a single charge, even without gaming or watching movies.
You'll need to carry your charger to juice up frequently. The battery on the T3 is poor and tends to drain quickly when multitasking or just surfing the web. T3 comes with wireless charging. Wireless charging mobile phones are excellent. They save you the stress of cable handling; drop your phone on a pad and watch it light up.
Non-Removable Battery
2400 mAh, Li-Ion Battery
Talk TimeUp To 14.7 Hours
Stand-up To 269 Hours
Music PlayUp To 18.7 Hours
Connectivity
Lumigon T3 has all the connectivity options that a standard smartphone includes.
GPRS, EDGE, 3G, 4G, VoLTE (Dual Stand-By), Wifi (with wifi-hotspot), Bluetooth, USB, MicroUSB v2.0, USB Features, & USB Charging.
T3 is 3G and 4G capable. This smartphone has a built-in GPS receiver and comes with Near Field Communications (NFC) functionality for transferring content with other NFC-enabled devices. This Lumigon smartphone also has an FM radio receiver.
Should You Buy The Lumigon T3?
I won't advise anybody to buy this phone in 2023 because there's no manufacturer warranty, no seller warranty, you won't get new software updates, and the manufacturer is liquidated.
But if you ever decide to buy the T3. You should get this phone within a $200 to $400 price range online or from retail stores. I'll leave links below where you can buy the Lumigon T3.
Lumigon T3 Deals
[content-egg-block template=offers_list]
[content-egg-block template=price_statistics]\
Conclusion
The Lumigon T3 is a high-end smartphone with many impressive features and capabilities. One of the standout features of the T3 is its unique dual-camera system, which includes a 13-megapixel main camera and a 2-megapixel secondary camera. This allows for various creative photography options, including depth-of-field effects and improved low-light performance.
In addition to its camera capabilities, the Lumigon T3 offers a sleek and durable design, with a stainless steel frame and Corning Gorilla Glass 4 display. The device is powered by a Qualcomm Snapdragon 801 processor and 3GB of RAM, making it a top-performing smartphone in terms of speed and responsiveness.
One of the unique aspects of the Lumigon T3 is its ability to display images and videos in true-to-life colours, thanks to its advanced colour management system. This is a huge advantage for photographers and videographers, as it allows them to capture and view their work most accurately and vividly as possible.
Another standout feature of the T3 is its advanced audio capabilities. The device includes a high-quality DAC (digital-to-analogue converter) for improved sound quality, a built-in FM radio, and support for high-resolution audio formats.
The Lumigon T3 is a top-of-the-line smartphone that offers a unique combination of advanced camera capabilities, sleek design, and powerful performance. It's a great choice for anyone looking for a high-end device that stands out from the crowd.