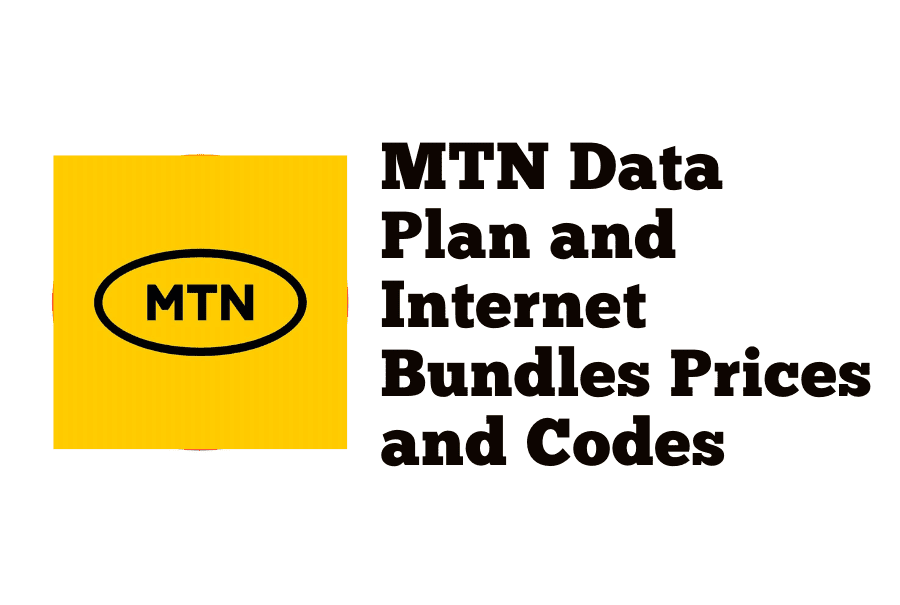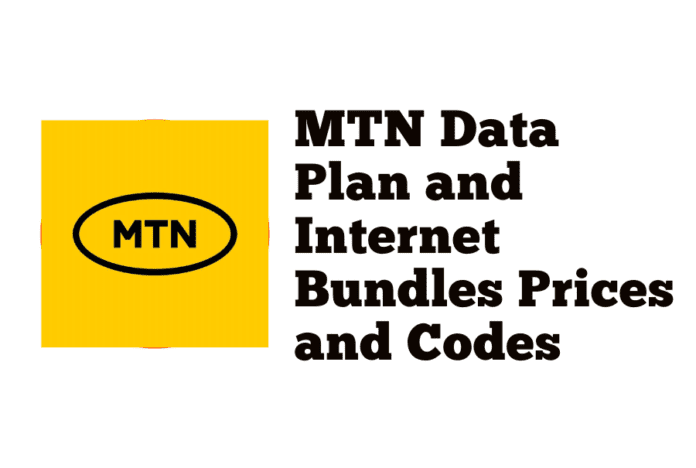 Are you looking for an updated MTN data plan for 2023? MTN data plans are available on a super-fast 4G+ network. Choose from their wide range of flexible and low-cost data packages, or dial the data number *131# to activate any internet plan you choose.
It is a good idea to select a browsing bundle that matches your needs when selecting a data package for surfing on the MTN Nigeria network. MTN's most recent browsing data plans are available on this page. MTN Data bundles are low-cost broadband plans that offer an amazing internet experience on the most reliable data network and greater value for money.
Mtn Data Plans
Data plans are some of the most affordable and flexible in the industry. Whether you need a simple data plan for light web browsing and email or an unlimited data plan for streaming video and music, Mtn has a plan that will fit your needs.
And because Mtn offers both postpaid and prepaid options, you can choose the plan that best suits your budget and lifestyle.
If you're looking for a great deal on a new phone, check out Mtn's selection of smartphones. With models from all the top brands, including Apple, Samsung, LG, and Motorola, you're sure to find the perfect device for your needs.
And because Mtn offers both financing and leasing options, you can get the phone you want without breaking the bank.
Are you looking for the best tablets in Nigeria?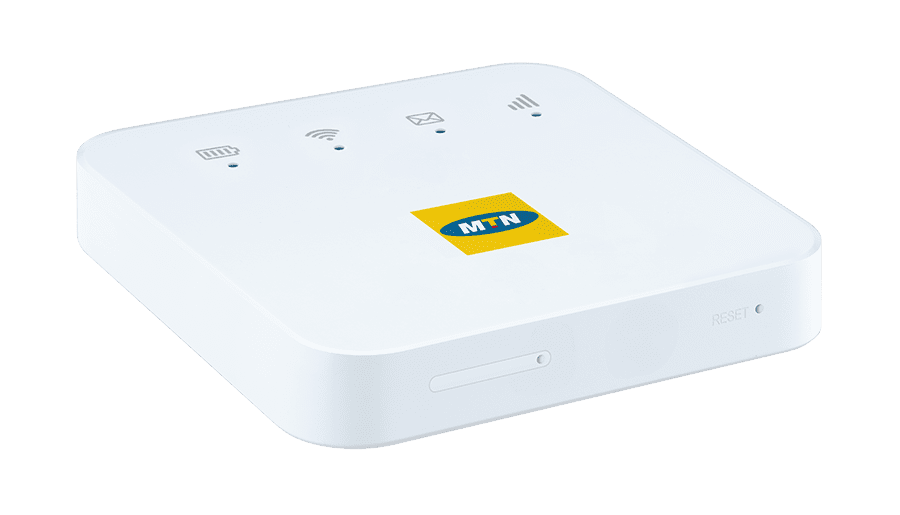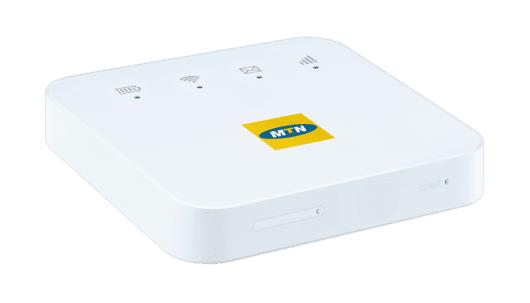 How to Sign Up for an MTN Data Bundle
You can sign up for any MTN data package using the following channels:
USSD: Dial *131*11# or *904# and choose your desired data plan.

Sending the bundle plan keyword to 131 via SMS. (Keywords are included in the table below.).

myMTNApp: To get the app, text myMTN to 5018..

MTN myMTN Web

MTN TopIt/VTU

Zigi

On Facebook (Mobile Center).

Google.
MTN Browsing Devices Price Comparison
How to Share Data on MTN
MTN Data Gifting allows you to send data to friends, buy data for friends, and request data from friends using your active data balance. In conclusion, the service allows you to transfer and purchase data bundles for your other phones, modems, and tablets. Data Gifting is available to everyone on the MTN network.
To use the service, dial *131*7# on your phone, go to the myMTN NG App, send SMS keywords, or dial direct shortcodes for the following options:
Transfer Data
You can now send data to friends and family fro5m your existing data balance. Call *131*Phone number*Data amount# or send a text message to Transfer <space> Phone number<space> and up to 131 data points. You may only transfer 1GB each day.
Buy Data for a Friend
You can buy a custom bundle for that particular friend, which will be deducted from your remaining airtime balance. Follow the prompts by dialing *131*Bundle Activation Code*Beneficiary's Phone Number#.
Request Data from a Friend
You can now request data from that Special friend. Dial *131*7*3# to get started.
Also, check out the best Android tablets.
MTN Daily Plans
MTN Daily Plan for Mobile, 40MB (24 hours) – SMS 114 to 131 

or use USSD code: *131*114#

 – 50 NGN.

MTN Daily Data Plan for Mobile, 100MB (24 hours) – SMS 104 to 131 

or

 

use USSD code: *131*104#

 – 100 NGN.

200MB 3-Day Package (72 hours) – text 113 to 131 

or use USSD code: *131*113#

 – 200 Naira.

1GB MTN Daily (24 hours) – SMS 155 to 131 

or use USSD code: *131*155#

 – ₦300

2GB 2-Day Plan (48 hours) – text 154 to 131 

or use USSD code: *131*154#

 – 500 Naira.

2.5GB 2-Day Package (48 hours) – 500 Naira.
MTN Weekly Plans
Router data plan
350MB Weekly Browsing for Mobile (7 days) – text 102 to 131 or use USSD code: *131*102#– 300 NGN.

750MB Weekly Browsing for Mobile (7 days) – text 103 to 131 or use USSD code: *131*103# – 500 NGN.

1GB Weekly Browsing for Mobile (7 days) – text 142 to 131 or use USSD code: *131*142# – 500 NGN.

2GB Weekly Browsing for Mobile (7 days) – Dial *131*105# or use USSD code: *131*105# – 1,000 NGN.

6GB Weekly Browsing for Mobile (7 days) – text 143 to 131 or use USSD code: *131*143# – 1,500 NGN.
MTN Router Plans
If you're in the market for a new router, you might consider one of MTN's many plans. Here's a rundown of what they have to offer:
MTN offers four different router plans, each with its features and benefits.
No matter which plans you choose, MTN's routers are reliable and easy to use. They offer incredible speeds and connection stability, so you can always count on having a fast and reliable internet connection.
And if you ever have problems with your router, their customer service team is always available to help. So whether you're a casual web user or a power user who needs the fastest speeds and most data, MTN has a router plan that's right for you.
MTN HyNetflex Data Plans and Price
MTN HyNetflex is one of the best 4G broadband services out there. It provides incredible speeds and seamless upload or download of large files.
Video streaming is also great on this service. The only downside is that some people can be a bit pricey. However, MTN HyNetflex is definitely worth the investment if you can afford it.
MTN HyNetflex Customer Benefits
You can look forward to a range of benefits when you sign up for HyNetflex, including a 100% data bonus for the first 6 months of service.
With HyNetflex, you can connect anywhere across the country in 3G and 4G coverage areas at superfast speeds.
Plus, you can activate flexible data plans that suit your needs so that you can easily stream, upload and download. Whether you're a heavy user or need occasional access, HyNetflex has a plan for you.
MTN Night Plan
After the first 60 seconds call of the day at 25.6k/sec, MTN Pulse is a prepaid tariff plan that allows you to enjoy a FLAT rate of 11.26k/sec for calls ACROSS ALL local Networks in Nigeria.
Pulse Nightlife Bundles of up to 2GB (250MB Pulse Nightlife bundle for N25, 500MB Pulse Nightlife bundle for N50).
MTN 4G data plan.
| | | |
| --- | --- | --- |
| Nightlife bundle | USSD Code | SMS |
| 500MB/₦50 | *406*3*2# | SMS NT2 to 131 |
| 250MB/₦25 | *406*3*1# | SMSNT1 to 131 |
How to Activate MTN Night Browsing on Pulse Using a USSD Code
MTN Night Plans are available in two: 500MB for N50 and 250MB for N25.
Text 406 to 131 or dial *406*1# or *123*2*2# to join MTN Pulse.
MTN customer care number.
Do you have any doubts about the amount of data you'll require? To predict how much data you'll need in a month, try their Free Data Calculator.
Do you want to change your phone's Internet settings? For further information, go to this page. When you download the myMTNNG App and recommend a friend, you will receive free data. To get the App, click here.
MTN night plan 2023
How to Transfer Airtime on MTN
How to link NIN to MTN
Provide your NIN to MTN first, so that NIMC can verify it. You can easily do this in one of the following four ways:
Free of charge, dial *785*Your11-digit NIN# and follow the directions.
You can also enter your NIN into the MyMTN app and submit it to MTN. Text 'MYMTN' to 5018 to get the app.
Go to https://nin.mtnonline.com/nin.mtnonline.com/nin.mtnonline.
Text NIN-your 11-digit NIN to 785, for example, NIN-12345678999, then send to 785.
MTN NIN code.
MTN will start the verification process with NIMC once your NIN has been submitted. If your NIN is validated, MTN will link it with your MTN SIM registration, and you will not need to do anything further. You might need to go to an enrollment centre in person if the NIN you gave cannot be validated.
Once MTN obtains confirmation from NIMC, they will update you on the progress of your NIN verification.
How can I retrieve my phone number and link my NIN?
On the second row of your NIN Slip, in the top left corner, is where you can locate your 11-digit number. To retrieve your NIN, phone *346# and press 1. It's worth noting that calling the USSD code will cost you N20.
Code to link NIN to MTN
Please use one of the following methods to connect your NIN to your phone number:
Dial *785*YourNIN# followed by the phone number you'd want to connect to.

Text your NIN number to 785 to get started.

Use the myMTN app to send it to us (Tap on the NIN banner and submit your NIN)

Alternatively, you may submit it at https://nin.mtnonline.com/.

You can also use the NIMC app to connect. You can attach up to seven numbers to a NIN via the app. Visit nimcmobile.app to get the NIMC Mobile App (available for iOS and Android).