Wearable technology is in continuous development. The technology is making a revolution in health care with AI and Machine learning being incorporated into wearable devices. Now comes the next major wave of creativity in the form of neurotechnology. This is one form wearable technology can make an enormous leap forward.
"It feels like neurotech now is where PCs were in the seventies; there was a lot of tech but the applications weren't obvious," says Shahin Farshchi, a partner at Lux Capital, a New York City-based investment company that invests in emerging physical and life sciences technologies.
So, let's look at some of the latest wearables and neurotech applications.
MindX
Is a startup that develops smart glasses powered by the brain. The business is integrating neurotechnology, virtual reality and artificial intelligence to create a modern interface for computers. MindX CEO Julia Brown said her company is planning to produce glasses that will let you "access information with one thought," reports IEEE Spectrum. With the smartglasses, the idea is that "Look & Think" would replace "point and click" as the prime form of interaction. The smartglasses would be controlled by drawing on a contextual AI — or artificial intelligence that can draw from environmental indications — and technology that combines eye and neural signals. It provides a more natural way of controlling the interface, without having to make a physical click or tap.
NeoSensory
Develops wearable devices which "empower people with new senses." NeoSensory focuses on sending a variety of data streams to the brain through touch sensation. Wearable devices from NeoSensory incorporate information that is not easily accessible, such as sound (in deaf people), light outside the visible spectrum, or information from connected devices — and translate them into patterns of vibrations on the body. With practice, these associations become automatic and a new sense is born. "With so much unused real estate on the body, the skin presents huge potential for the delivery of new information. They are currently building the world's first hearing assistive technology that enables people to listen with their skin," according to the company.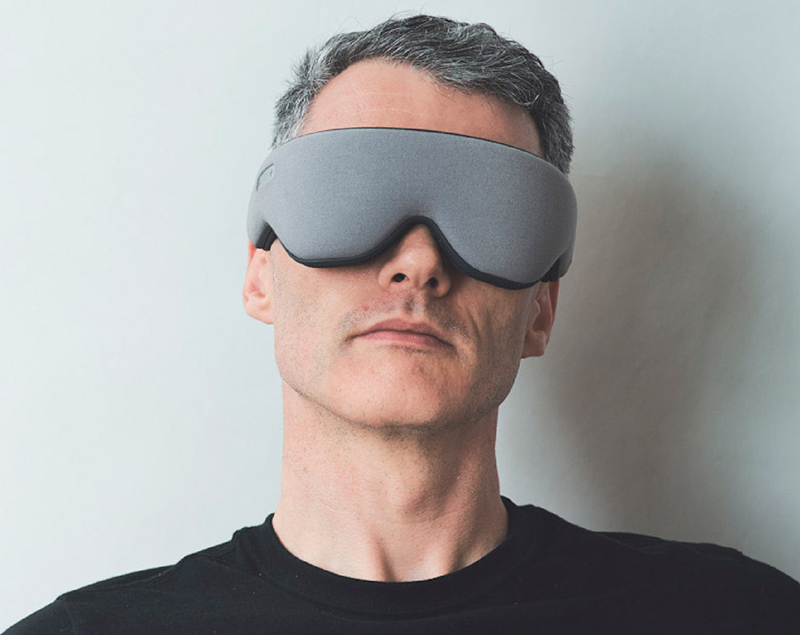 Sana
A Colorado-based pain relief mask makes it wearable. For most severe / chronic pain states, opioids are still the most effective treatment, but they're hampered by side effects, abuse and addiction. Sana 's wearable mask wants to solve the issue. When a user wears the mask over his eyes 15 minutes before bed, or 15 minutes during the day, it puts them into a state where they feel relaxed and less pain. The Sana mask measures minute changes between each heartbeat, and administers precisely timed pulses of light and sound to stimulate the audio and visual cortex of the user's brain.
The most creative wearables event will be back at SEMICON West on 9-10 July to celebrate the 34th edition of the WT Wearable Technologies Conference Series in beautiful San Francisco. Topics include data analytics in professional sports, wearable prevention, treatment and rehabilitation, the future of digital health, medication and adherence, smart patches, optimisation of workflow and, workflow optimization and workforce safety and much more – featuring international leaders and experts of the wearables industry´s biggest names including Abbott, Autodesk, Datwyler, Kopin, Maxim Integrated, Multek, NFLPA, Omron, SharkDreams, Qualcomm,and many more.