Many people with post-traumatic stress disorder (PTSD) regularly experience the nightmares. Memories of the night often manifest as distressing dreams or nightmares in which the event relives itself. Such dreams can be very difficult to manage, because they seem to have a life of their own. Nearly 5 million Americans are estimated to suffer from Nightmare Condition in the U.S. each year through referencing PTSD diagnoses and CDC data relating to PTSD.
Minneapolis, Minnesota-based healthcare startup Nightware has received FDA Breakthrough status designation for its lead product, NightWare, which measures and treats nightmares in people with Post-Traumatic Stress Disorder (PTSD).
"In NightWare open label trials we've seen a markedly large effect size for improved sleep quality. We are excited to get folks enrolled in these randomized trials to further verify the observed efficacy," said Daniel Karlin, M.D. and Chief Medical Officer for NightWare.
NightWare is an intelligent watch program running on Apple Watch platform. The wearable device collects biometric data through integrated sensors, and uses algorithms for machine learning to create a profile of sleep patterns for an individual. In fact, the app doesn't wake the watch's wearer, but instead uses vibrotactile feedback to awake the sleeper. Thus, it interrupts the nightmare without interrupting the circadian sleep pattern, enabling the patient to get better and more restful sleep, said the company in a press release.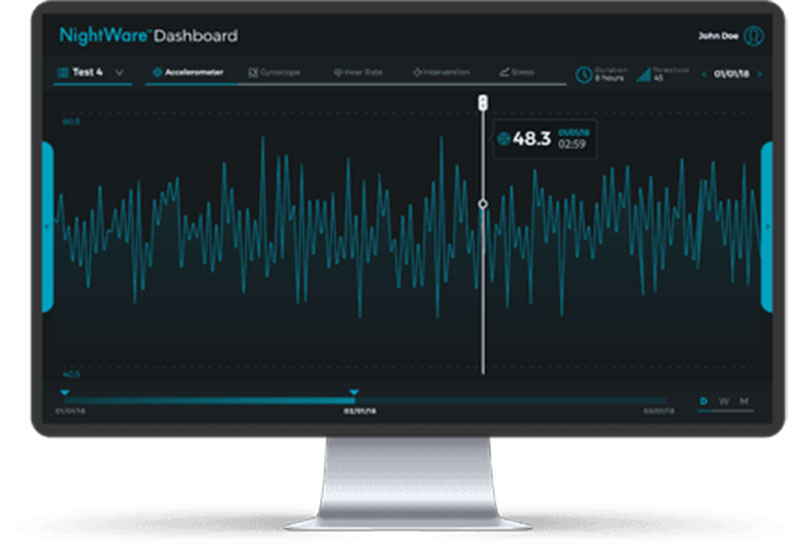 "This really is a watershed moment for our company," said Grady Hannah, CEO and Founder of NightWare. "NightWare has proven substantial and significant efficacy in our initial studies.
The FDA Breakthrough Status designation will enable us to complete our randomized clinical trials ahead of schedule and provide us with an opportunity to help improve the lives of veterans and others who are suffering from PTSD sooner than we anticipated." Hannah added, "Our team is humbled and excited by this FDA designation."
The organization is actively enrolling patients in two Randomized Clinical Trials (RCTs), one of which is being carried out at Minneapolis VA hospitals and St Cloud, Minnesota. The organization is also enrolling a geographically substantially wider virtual RCT project. Interested parties can obtain more information about clinical trial enrollment for NightWare here.
The most creative wearables event will be back at SEMICON West on 9-10 July to celebrate the 34th edition of the WT Wearable Technologies Conference Series in beautiful San Francisco. Topics include data analytics in professional sports, wearable prevention, treatment and rehabilitation, the future of digital health, medication and adherence, smart patches, optimisation of workflow and workforce safety and much more – featuring international leaders and experts of the wearables industry´s biggest names including Abbott, Autodesk, Datwyler, Kopin, Maxim Integrated, Multek, NFLPA, Omron, SharkDreams, Qualcomm,and many more.