Nintendo has finally gone into VR after months of rumors. The company in the last couple of years refused to implement the technology, despite strong investments in the concept by rivals like Sony. Today, everything has changed and, as you would expect, Nintendo approaches VR in its style.
As Sony did with the PSVR, Nintendo does more than releasing a stand-alone VR switch headset, which integrating its DIY Labo product range, that includes building things out of the cardboard and use the Switch and its controls to create engaging interactivity. However, Nintendo will not open its VR platform to developers.
Nintendo Labo Toy-Con 04: VR Kit – Starter Set + Blaster – Switch
Where To Buy: Amazon
The Nintendo Labo: VR Kit includes more games and creations than any other Nintendo Labo kit to date, and this Starter Set + Blaster is a great place to get started that you can then build upon by purchasing Expansion Sets (sold separately)!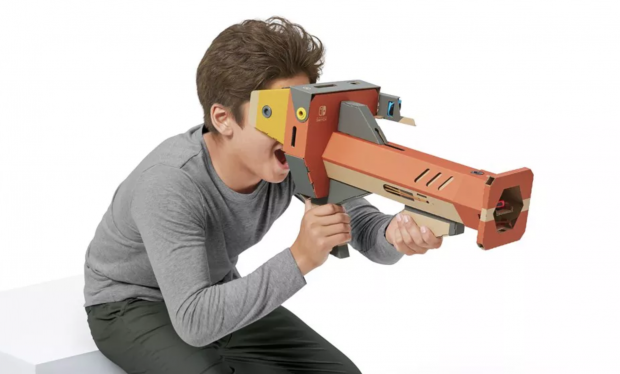 This is a Starter Set for the Nintendo Labo line's latest kit, including the Nintendo Labo: Robot Kit, Nintendo Labo: Variety Kit, and Nintendo Labo: Vehicle Kit.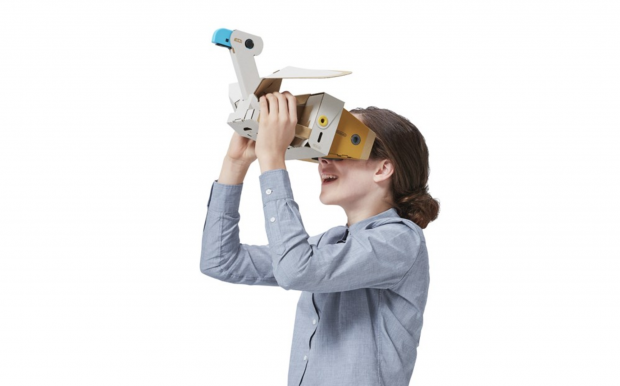 The primary building component of each creation is specially intended, pre-cut cardboard intended to be durable, flexible and easy to customize. All other sections necessary to finish each creation are included — no glue, tape or scissors needed. VR Switch Headset.
The new VR kits will be available starting on April 12th.
Where To Buy: Amazon