Manufacturers are typically used to release one flagship smartphone at a time, or one flagship device plus one small size model smartphone to satisfy different demands. Since the production of high-end smartphones, however, Chinese cell phone manufacturers have released – Pro models that have better performance than standard smartphone flagships.
OnePlus recently launched their newest and strongest smartphone, called OnePlus 7 Pro, featuring an AMOLED 90Hz refresh rate display. Where does Samsung's special screen matchup against the flagship? Let's get the comparative test tested.
We can find that the two smartphones' curvature is different from that of the image. The Samsung S10 has a greater curvature and a smooth transition region.
The downside of the process is that it will effectively reduce the curved screen 's power. OnePlus 7 Pro has a slight curvature which does not make the transition area nice.
Magnify the OnePlus 7 Pro screen to pixel scale, and you'll see a standard Samsung Pentile Diamond Design, which is undeniably an AMOLED screen. The most influential characteristic of this design is the excellent presentation of text, but it is simple to appear edge of colour.
OnePlus 7 Pro & Samsung S10 Price, Deals & Similar Smartphone
Thankfully, both smartphones have a resolution of up to 2K standard.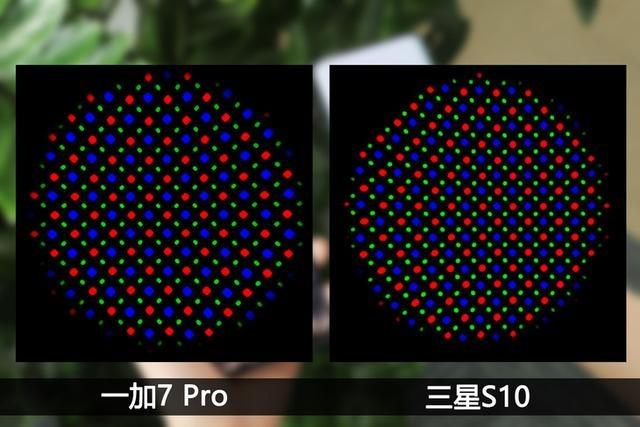 OnePlus 7 Pro has a much higher saturation of red than Samsung S10, and Samsung S10 has a more natural transition between blue and green.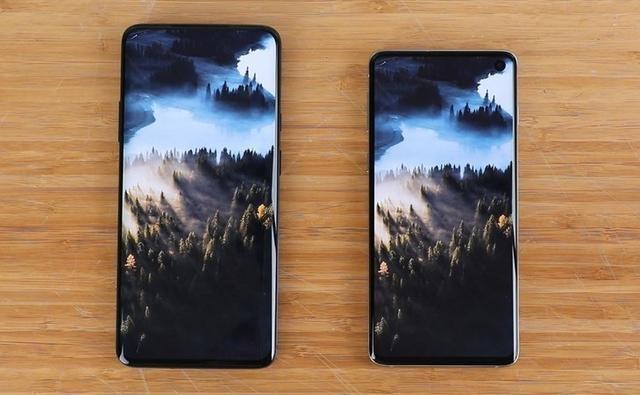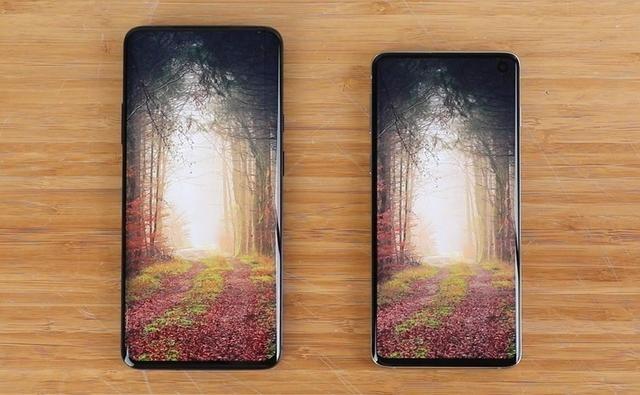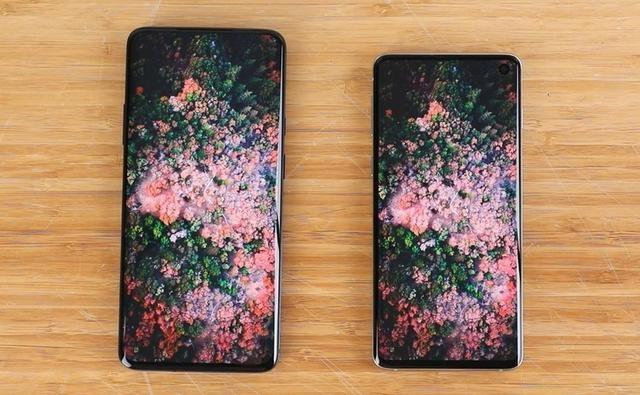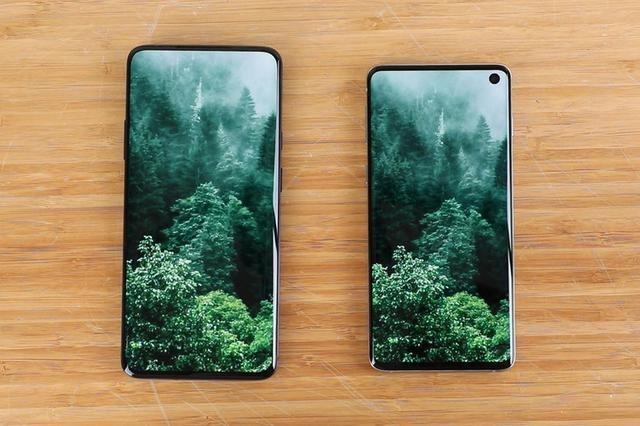 Set the screen brightness of the two phones to the maximum, and play the video with the HDR video mode. The effect is as follows.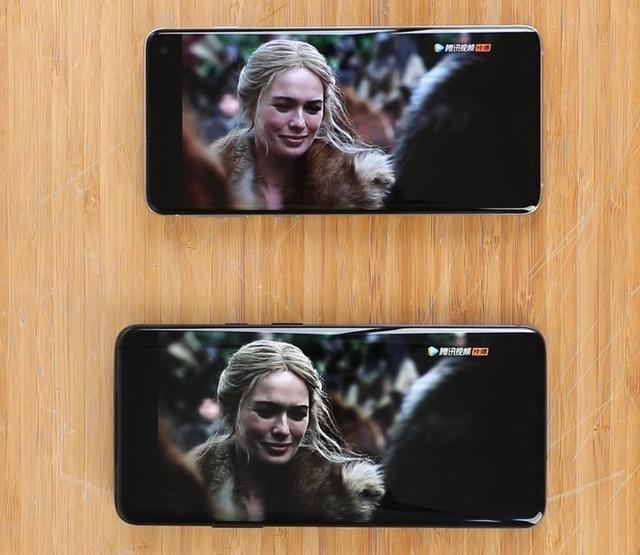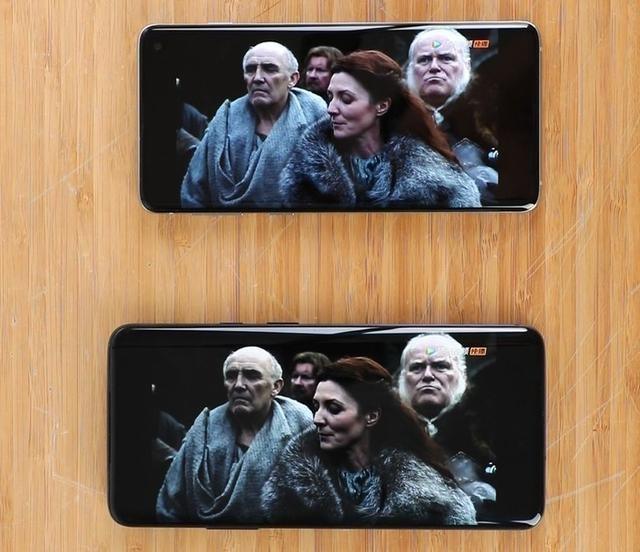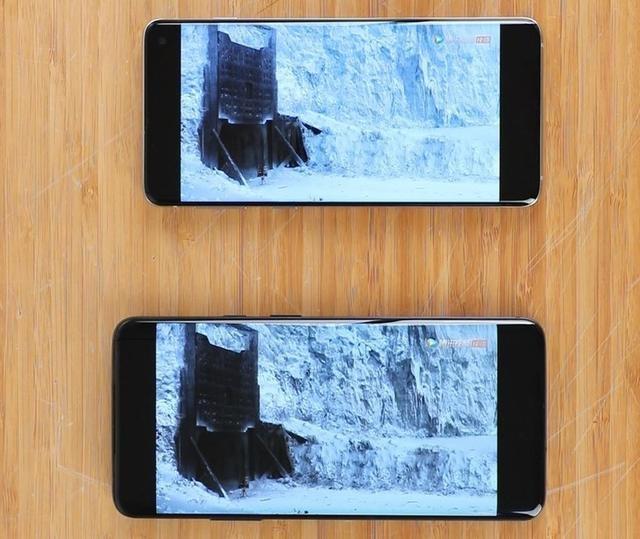 Samsung 's overall brightness is higher, getting an edge in appearance. OnePlus' overall display effect is a bit too dark which can not display more details.
OnePlus 6T's disadvantage is screen brightness, so let's check the three smartphones compare. OnePlus 7, OnePlus 6 T and Samsung S10 have an overall default maximum screen brightness of 456nit, 448nit and 412nit.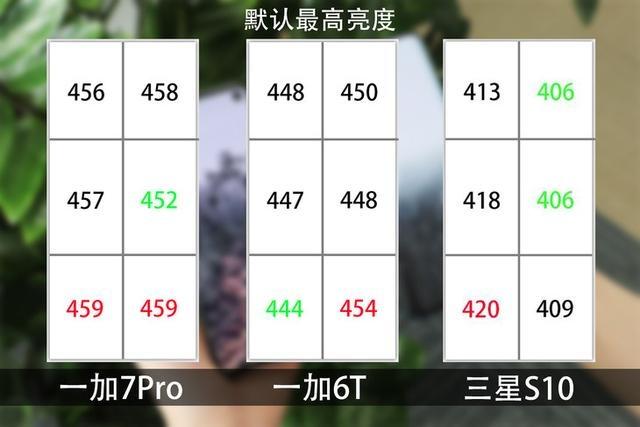 At highlight, OnePlus 7and Samsung S10's average peak screen brightness is 636nit and 576nit. However, the OnePlus 6 T also maintains the spotlight for the default maximum screen brightness (448nit).
From the comparison, we can find that in this aspect, which performs well, onePlus 7 Pro has improved.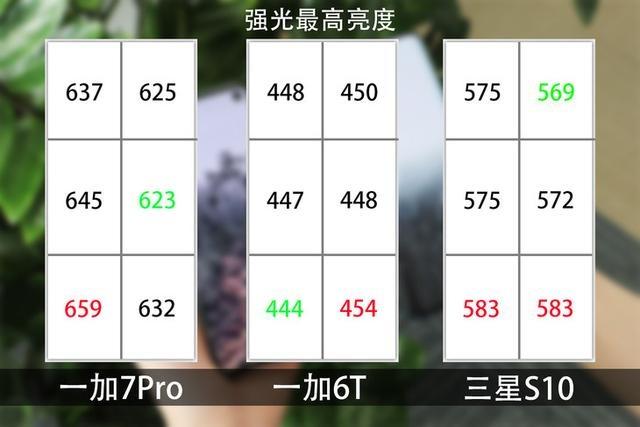 A wider range of colours generally results in a richer display of colours. We tested the two smartphones 'default bright-colour mode through software, and the results show that both phones' screens in sRGB can exceed 100 percent.
Samsung S10 can reach AdobeRGB at 97 percent, and OnePlus 7 Pro can reach AdobeRGB at 95 percent. Look at the picture below for colour range, obviously, OnePlus 7 Pro has a smaller range on the green display than the Samsung S10.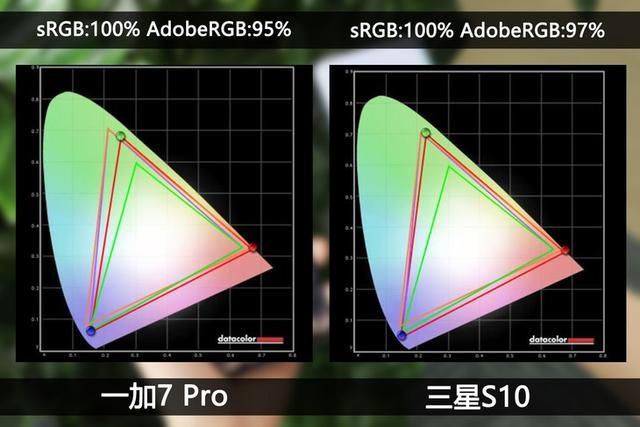 In the tone response test, the black line should be close to the light blue line. Look at the picture below, the black line of OnePlus 7 Pro is almost fit the light blue line, which performs better than Samsung S10.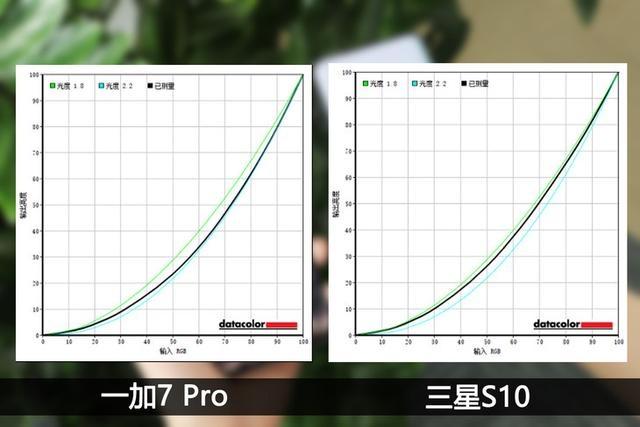 In the grayscale test, the two phones are tested in the highest brightness, OnePlus 7 Pro generally remained at 7900-7800k, and the Samsung S10 generally remained at 7860-7800k. Therefore, Samsung S10 gets a slight edge.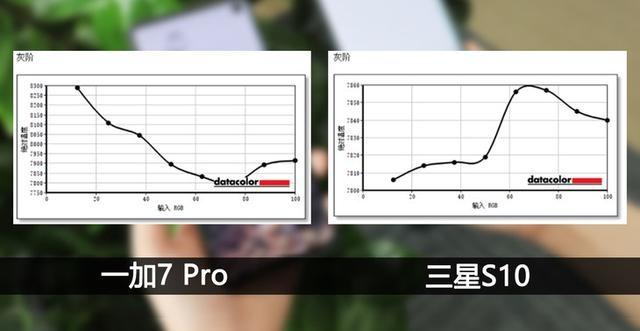 The shorter colour bar indicates the smaller colour variation in terms of colour contrast and the precision of the colour displays. OnePlus 7 Pro performs better in the white colour in the default colour vibrant mode but Samsung S10 performs better in the colour blue, black and green. OnePlus 7 Pro's default colour mean is 2.74, and Samsung S10 is 1.99.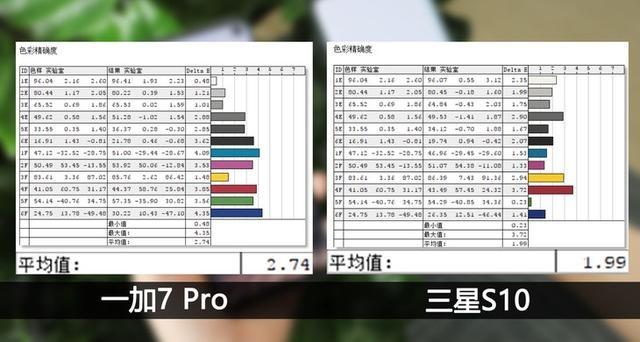 OnePlus 7 Pro has AMOLED wide color range mode, which shows more colourful than color vivid mode. And the colour standard mean is 2.1.

Battery
We used the phones to play video 1080p for an hour, search microblog, TikTok, Alor's Arena and PUBG for half an hour, respectively. OnePlus 7 Pro is powered by 4000mAh battery and the OnePlus 7 Pro still has 53 percent battery after three hours. It's difficult for the OnePlus 7 Pro to get decent battery life in 90Hz+2 K mode.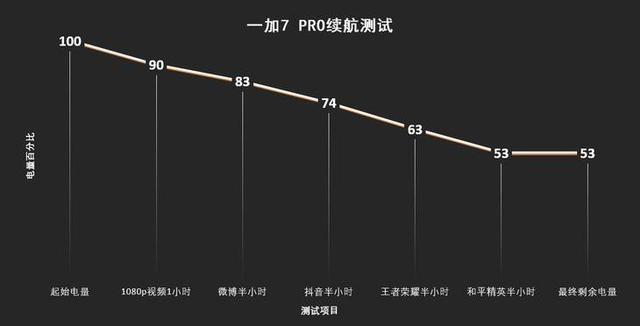 Conclusion
From the test, we can see the progress of the OnePlus panel, which has a good range of colours and standard colours. The OnePlus 7 Pro also performs better in screen brightness and tone response tests than Samsung S10. Most worth mentioning is that the OnePlus 7 Pro screen comes with a refresh rate of 90Hz, which Samsung doesn't have. I think  OnePlus 7 Pro is a good choice when you don't mind the battery life.
OnePlus 7 Pro & Samsung S10 Price, Deals & Similar Smartphone
All prices mentioned above are in United States dollar.
This product is available at Amazon.com, Gearbest, Banggood.
At amazon.com you can purchase Samsung Galaxy S10 Factory Unlocked Android Cell Phone | US Version | 128GB of Storage | Fingerprint ID and Facial Recognition | Long-Lasting Battery | U.S. Warranty | Prism Black for only $399.99, which is 75% less than the cost in Gearbest ($1,604.15).
The lowest price of Samsung Galaxy S10+ 4G Smartphone 8GB RAM 128GB ROM Global Version was obtained on July 3, 2020 12:40 pm.