After gaining a substantial market share as a successful sleep tracker, Oura ring now has a new feature called Moment that can track your meditation and other practices in mindfulness.
"What I loved most about the Oura Ring is that simply wearing it is a powerful reminder of how important my wellbeing is to sleep. Now with function Moment, I have a great reminder of my meditation practice, and one that will help me understand how I'm doing," said Jack Dorsey, Founder and CEO of Twitter and Square.
Built on the sleep tracking features of Oura, Moment provides users with information on their heart rate, HRV, body temperature, respiratory rate and stages of sleep. The app also provides analysis of optimal sleep schedules, time-long sleep trends, readiness for peak mental and physical performance, and overall recovery, the company said in a press statement.
Moment uses resting heart rate and variation in heart rate (HRV) to monitor a session 's effects, two data points strongly associated with stress and heart health. Users of Oura Ring will now see just how meditation impacts stress rates, sleep rates and overall health.
Oura was deliberately designed as a ring (rather than a wrist- worn device) because the finger's arterial pulse provides a significantly more accurate reading than what can be collected from the wrist. The Oura Ring measures blood volume pulse directly from the palmar arteries of the finger with infrared LED sensors. The personalized data allow users to work toward decreasing stress and increasing heart health.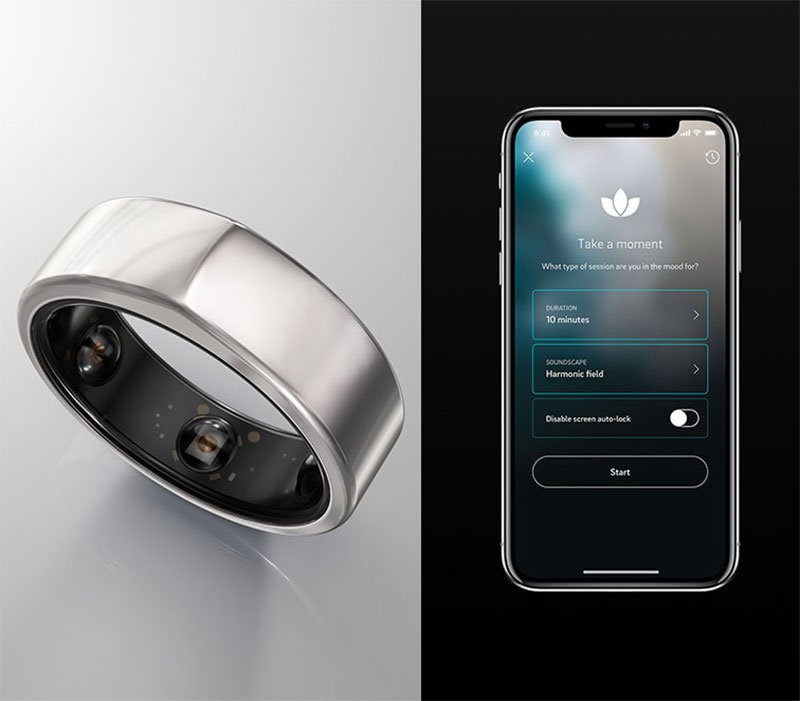 "Oura solves a universal question of helping people get adequate quality sleep. Moment is a natural adjacence of the Oura Ring to the growing room for meditation, I'm delighted that companies like Oura help users appreciate the link between body and mind, "said Michael Dell, Chair and CEO of Dell Technologies and MSD Capital, an investor in Oura.
The performance of Oura Ring has convinced well-known biohackers and longevity leaders such as Bulletproof founder Dave Asprey and tech leaders such as Digg founder Kevin Rose to become investors in the firm. Professional athletes such as Drew Brees, Kevin Love, Lance Armstrong, and Manu Ginobili and the actress Ali Landry also wear Oura.
The most creative wearables event will be back at SEMICON West on 9-10 July to celebrate the 34th edition of the WT Wearable Technologies Conference Series in beautiful San Francisco. Topics include data analytics in professional sports, wearable prevention, treatment and rehabilitation, the future of digital health, medication and adherence, smart patches, optimisation of workflow and, workflow optimization and workforce safety and much more – featuring international leaders and experts of the wearables industry´s biggest names including Abbott, Autodesk, Datwyler, Kopin, Maxim Integrated, Multek, NFLPA, Omron, SharkDreams, Qualcomm,and many more.