Epilepsy affects about 65 million people worldwide. There is one commonality of this chronic illness: seizures. Medical decision to change any prescribed drug depends on how many seizures there are. Inaccurate recording of seizures poses difficulties in diagnosing people with epilepsy and treating them.
European organization EIT Health has partnered with several other European companies and universities to deliver a clinically accurate system for seizure detection, called SeizeIT2.
This discrete wearable device monitors several biosignals to enable a more accurate quantitative analysis of seizure activity so that people with epilepsy may receive treatment that is optimized for their specific condition, reports EIT Health.
The first prototype of this wearable enables comfortable and unobtrusive monitoring of seizures outside of a hospital setting.
SeizeIT2's accuracy level is 70-90 percent , compared to a seizure diary 's typical accuracy level of less than 50 percent, and the device provides an enhanced patient experience.
The big advantages of SeizeIT2 is that it is discrete, unobtrusive and multimodal, which can measure several clinical biosignals, such as brain activity, circulation, respiration and other parameters. Another advantage of the device is its ability to monitor seizures around the clock.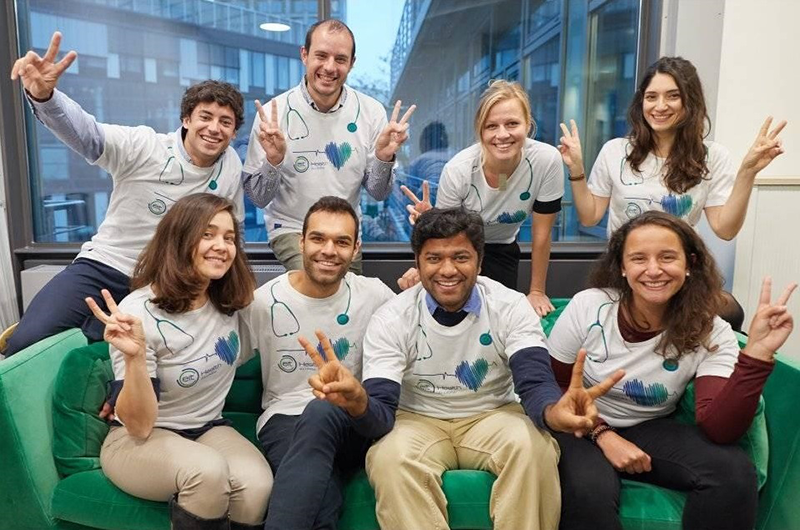 The device was tested by researchers on more than 70 people with temporal lobe epilepsy, a condition that affects around 20 million people worldwide, and eight patients with epilepsy absence.
The device will be subjected to multicenter clinical validation of at least 500 patients in the next steps, medical certification and initiation of scalable production.
SeizeIT2 has achieved the goals of the "Take Treatment Home" EIT Health Focus Area by using a wearable app for 24-hour monitoring. By improving seizure monitoring accuracy, SeizeIT2 also promises improved, customized care, in line with the "Care Pathways" focus area.
External partners in this project are: BYTEFLIES NV, Epione bvba, Pilipili, University Hospital Freiburg, German and King's College London.
The most creative wearables event will be back at SEMICON West on 9-10 July to celebrate the 34th edition of the WT Wearable Technologies Conference Series in beautiful San Francisco. Topics include data analytics in professional sports, wearable prevention, treatment and rehabilitation, the future of digital health, medication and adherence, smart patches, optimisation of workflow and, workflow optimization and workforce safety and much more – featuring international leaders and experts of the wearables industry´s biggest names including Abbott, Autodesk, Datwyler, Kopin, Maxim Integrated, Multek, NFLPA, Omron, SharkDreams, Qualcomm,and many more.