WELT, a Korean digital healthcare firm, won its latest device, Smart Belt Pro, for the CES 2020 Innovation Awards.
The Smart Belt Pro, an improved version of an earlier model, offers the first ever fall prevention function inside a belt. Other features include measuring the waist, measuring the sitting time, monitoring the overeating and counting the steps.
"For WELT, CES is like a contest that gives us an opportunity to show off our hard work over the past year," WELT co-founder Ken Roh said. "Buyers and media companies from around the globe stop by our booth to experience WELT and promote brand value. Starting with CES, we'll increase our brand equity and start earnestly global market penetration through premium stores in our big US and European markets.
Unlike Apple Watch 's fall detection feature, which detects a fall only after it's occurred, the WELT smart belt works to prevent such a fall, Business Wire reports.
The Smart Belt Pro uses the steady signals that the sensor right in the central of the body provides to detect patterns in small steps that can not be identified by wrist-based wearables.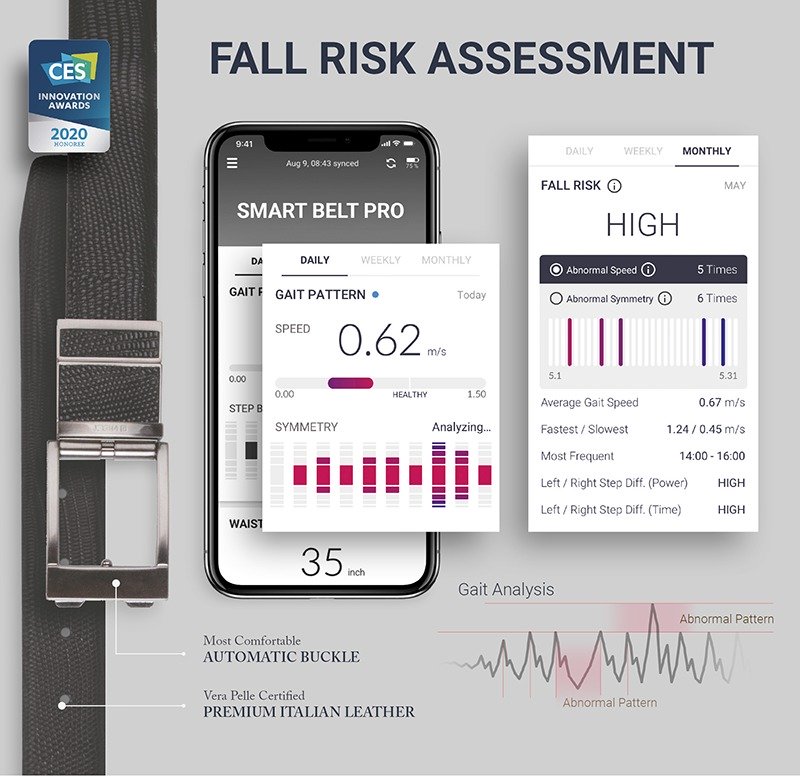 By evaluating irregularities in the user's walking pattern, the belt can detect a fall in advance and help avoid it.
Compared with the previous edition, the Smart Belt Pro has made many enhancements in terms of belt efficiency, proving itself worthy of the name "Pro."
Master craftsmen made the leather strap by hand using premium Italian cowhide used by the best fashion brands. The automatic buckle that WELT has developed is so comfortable you'll never want to go back to your old buckle.
The price depends on the leather type and buckle, and starts at US $395.