Costs for nursing home go through the roof, as people live longer. The skyrocketing cost of nursing homes is causing many seniors to work or live alone with family members. Here are some wearables that can help to keep the seniors healthy and safe without the need for professional full time care of these seniors.
Apple Watch
The two most talked about Apple Watch 4 functionality are ECG and fall detection, both intended for senior citizens. If the watch feels you have fallen it will deliver an alert to allow you to initiate an emergency call. If it thinks you have been motionless for more than a minute, the watch will automatically start the emergency call and contact the emergency contact saved on your phone. The new watch can also screen your heart rhythm for irregularities, such as atrial fibrillation, and alert you about any problems. The Watch 4 is also able to take an electrocardiogram (ECG) in just 30 seconds, and enables you to share the data with your doctor.
CarePredict Tempo
CarePredict is an AI-driven digital health company whose mission is to develop technologies that can provide senior care of the highest quality. The premiere wearable product by CarePredict – Tempo – is a wrist-worn bracelet with a touch-button sensor and built-in microphone and speaker, along with sensors that detect daily living (ADL) activities.Tempo uses sophisticated AI algorithms to sense ADLs such as eating, drinking, bathing, grooming, tooth-brushing, toilet use, walking, sitting, sleeping, and more and to communicate wirelessly with peel-and-stick beacons to pinpoint the rooms in which those activities are occurring.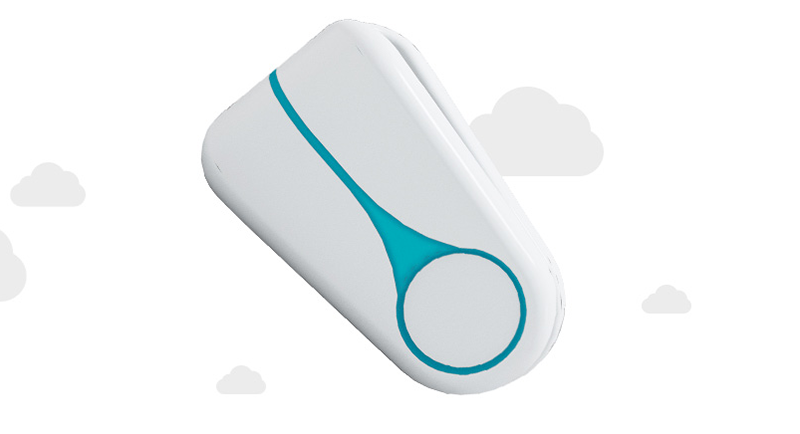 GoLiveClip
GoLiveClip is another wearable, ideal for senior citizens. The watch, made by Gociety Solutions, counts your steps, sounds an alarm when you fall and even sends you a warning as soon as your chance of falling increases! GoLiveClip is a smart clip which is non-invasive. Just attach it to your clothes and wherever you go, it will keep you safe! It is ideal if you work alone or in a dangerous profession, or enjoy adventurous activities – but equally useful if you simply wish to enjoy life whatever your age. The device makes sure that you're not alone. GoLiveClip and its accessory apps have been developed in collaboration with renowned scientific institutes. Independent scientific testing has shown that the rate of fall detection is not less than 93 per cent accurate, offering a degree of reliability on which you can rely. You can track your activity level using GoLiveClip, always have an alarm button near you, send notifications to friends or family and receive notifications as soon as your risk of falling increases.
BodyGuardian Heart
The BodyGuardian Heart monitors your activity, heart rate, breathing and other signs of life. You have to keep it straight on your face. It connects to a smartphone app which allows your doctor or caregivers to monitor vital signs and receive an alert when there is a potential health issue. This is a prescribing device and the good news is that many health insurance policies cover it.
The most creative wearables event will be back at SEMICON West on 9-10 July to celebrate the 34th edition of the WT Wearable Technologies Conference Series in beautiful San Francisco. Topics include data analytics in professional sports, wearable prevention, treatment and rehabilitation, the future of digital health, medication and adherence, smart patches, optimisation of workflow and, workflow optimization and workforce safety and much more – featuring international leaders and experts of the wearables industry´s biggest names including Abbott, Autodesk, Datwyler, Kopin, Maxim Integrated, Multek, NFLPA, Omron, SharkDreams, Qualcomm,and many more.