UMIDIGI has evolved into one of the most popular Chinese smartphone brands since its inception in 2012 and delivers its products and services to more than 120 countries worldwide. UMIDIGI recently made its debut in yet another market as it launched its official online store on the Australian platforms Amazon and eBay.
The business, in partnership with Australia's Ebay and Amazon, aims to provide diversified, high-quality smartphones with good pricing to suit the needs of Australian users. Until now, Apple and Samsung dominated the Australian market, but with its wide range of models and VFM prices UMIDIGI wants to become a big player there, to give local users the choice of a wider array of devices to choose from. UMIDIGI focuses on e-commerce as a way of making their devices available in an attempt to keep prices as low as possible since this way, they eliminate costs of operating bricks & mortar stores. What's more, cutting out middlemen from the distribution chain has also reduced the threat of counterfeiting its products.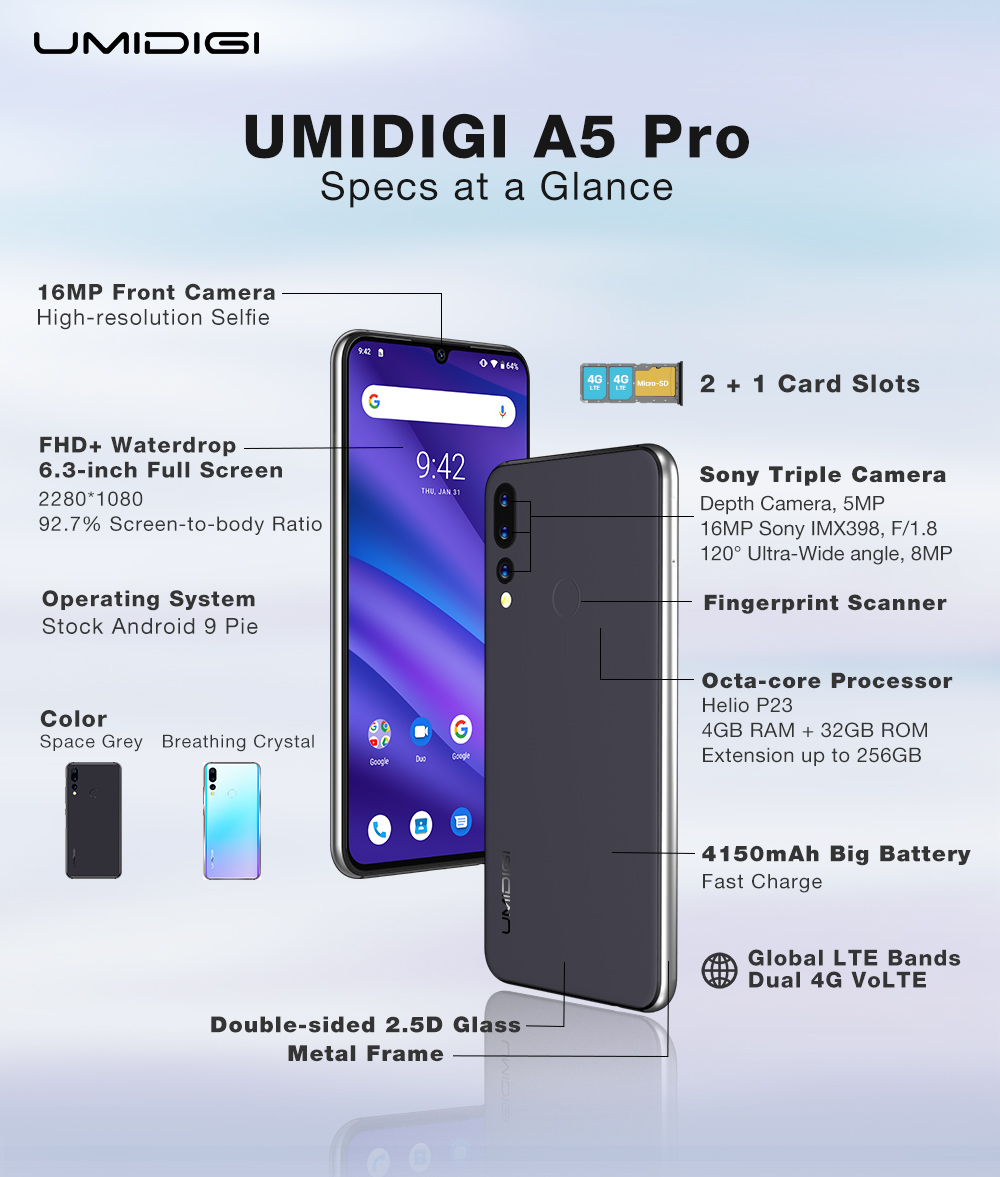 The Chinese manufacturer recently announced their new entry-level phone UMIDIGI A5 Pro, which could be the first ultra-wide-angle triple-camera budget phone under AU$200 (US$ 150). And the Australian market is expected to hit early. So, let 's look at their policy on after sales.
If the product did not meet your expectations, you can request a refund or exchange within 7 days from the date of delivery(buyer will hold responsibility for the returning freight fees).
If the product is defective (DOA) when you receive it within 15 days, you can return to UMIDIGI and get a full refund or replacement. UMIDIGI will be responsible for the freight fees.
Beyond the 15 days but within the 1-year warranty, a full refund is not available, but part refund or repair is acceptable. You are responsible for the return-to-UMIDIGI shipping fees and UMIDIGI will bear the freight of repaired units.
Note: If the consumer is responsible for the injury, there will be no refund or replacement. A repair is acceptable within the warranty, but you are responsible for any of the service charges, shipping costs and other fees.