Exeter Researchers Develop Self-Powered Graphene-Based Wearable Sensors for Monitoring Vital Signs
IoT growth prompts researchers to develop wearable sensors that can remotely monitor vital signs of patients. However, the devices currently available on the market for monitoring vital signs tend to be uncomfortable and voluminous. These are also costly and need to be used by experts. Researchers at the University of Exeter UK have now developed sensors that can be integrated directly into textiles themselves, to remove the discomfort of placing hardware directly in contact with human skin.
The new technology integrates the electronic devices into the material fabric, by coating electronic fibers with light-weight, durable components that allow images to be displayed directly on the fabric, Exeter reports.
The research team believes that the discovery could revolutionize the creation of wearable electronic devices for use in a range of applications every day, as well as health monitoring, such as heart rates and blood pressure, and medical diagnostics.
The team was headed by departmental University of Exeter Engineering professor Monica Craciun. This international collaborative research included experts from the University of Exeter's Graphene Science Centre, the Universities of Aveiro and Lisbon in Portugal, and Belgium's CenTexBel.
"To achieve genuinely wearable electronic devices, it is vital that the components are able to be incorporated within the material, and not simply added to it," said Professor Craciun.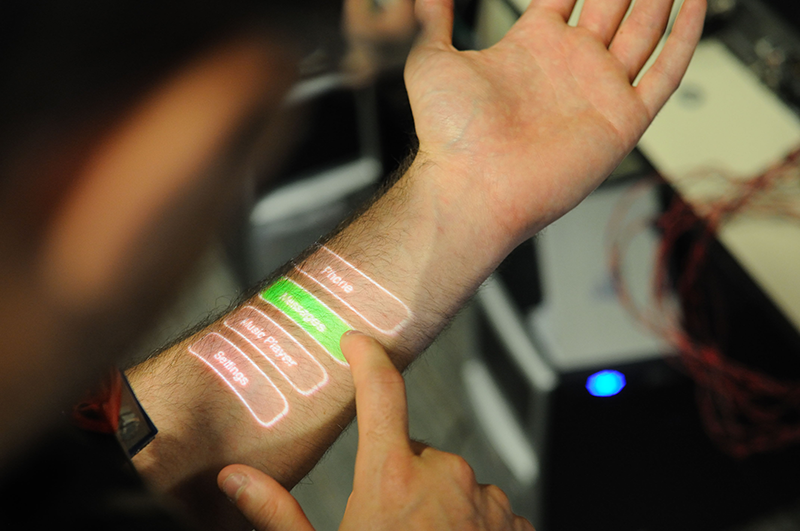 Graphene is only one atom thick, making it the thinnest substance capable of electrical conduction. The sensors are very flexible, and one of the most powerful known materials. Scientists have been racing in recent years to adapt graphene to use in wearable electronic devices.
"This new research opens the gateway for smart textiles to play a pivotal role in the not-too-distant future.  By weaving the graphene fibres into the fabric, we have created a new technique for all the full integration of electronics into textiles. The only limits from now are really within our own imagination," said Dr. Elias Torres Alonso, Research Scientist at Graphenea and former Ph.D. student in Professor Craciun's team at Exeter.
The study was published in the Flexible Electronics journal.
The most creative wearables event will be back at SEMICON West on 9-10 July to celebrate the 34th edition of the WT Wearable Technologies Conference Series in beautiful San Francisco. Topics include data analytics in professional sports, wearables prevention, treatment and rehabilitation, the digital health future, medication and adherence, smart patches, workflow optimization and workforce safety and much more – featuring international leaders and experts of the wearables industry´s biggest names including Abbott, Autodesk, Datwyler, Kopin, Maxim Integrated, Multek, NFLPA, Omron, SharkDreams, Qualcomm, and many more.