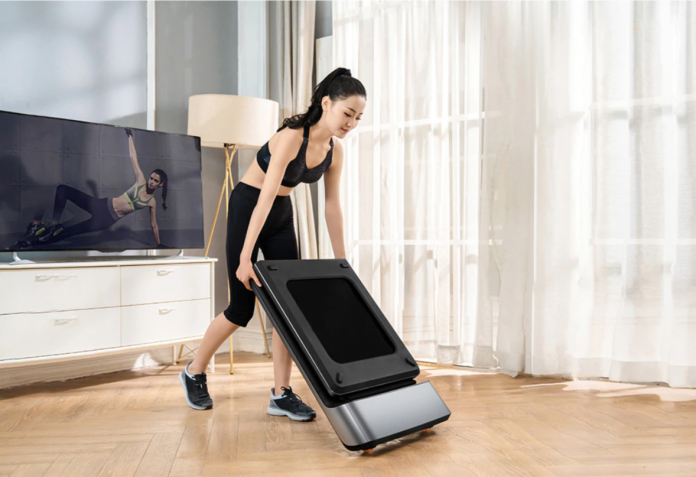 Have you ever wanted to buy a treadmill, but you are discouraged from getting one because of its size? Then you should be interested in the Xiaomi Foldable WalkingPad A1. The Xiaomi WalkingPad looks like an ordinary treadmill that looks like a regular jogging track.
The Xiaomi WalkingPad A1 won the 2019 Red Dot Award and 2019 IF Award for excellent outlook design, outstanding production details, smart folding concept and intelligent operating experience.
Where To Buy The Xiaomi Mijia WalkingPad
Gearbest Coupon Code: E35967EBB4D8D000
Buy Xiaomi WalkingPad A1 from Gearbest online: Gearbest
Xiaomi Mijia Smart WalkingPad
Brand Name: Xiaomi
Model Number: Xiaomi WalkingPad A1
State of Assembly: Ready-to-Go
Scale: 1:5
Xiaomi WalkingPad A1 Design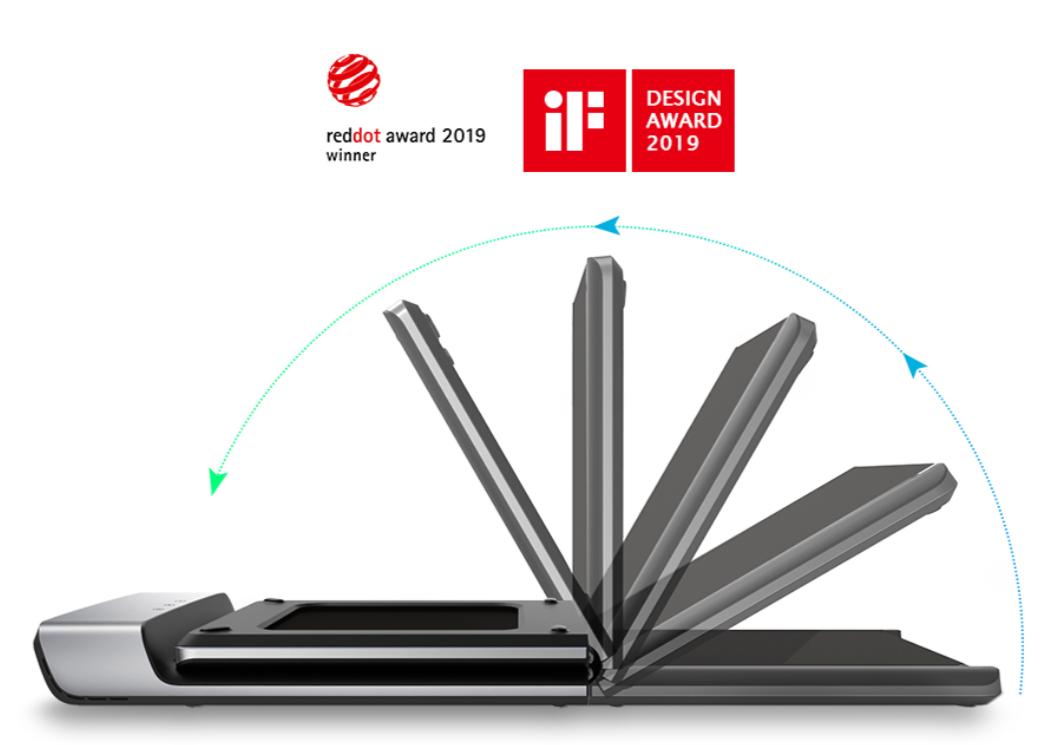 The fitness walking machine Xiaomi WalkingPad A1 utilises patented foldable technology does not take up space and can be used either in the office or at home to make yourself fit. The WalkingPad has a sleek metallic finish panel with an aluminium plating decorative strips and matte texture finished body.
On the head of the WalkingPad, you'll find an LED lighting indicator. When off is clean as a metal slate but the WalkingPad is turned on is clear as a dashboard. See picture below.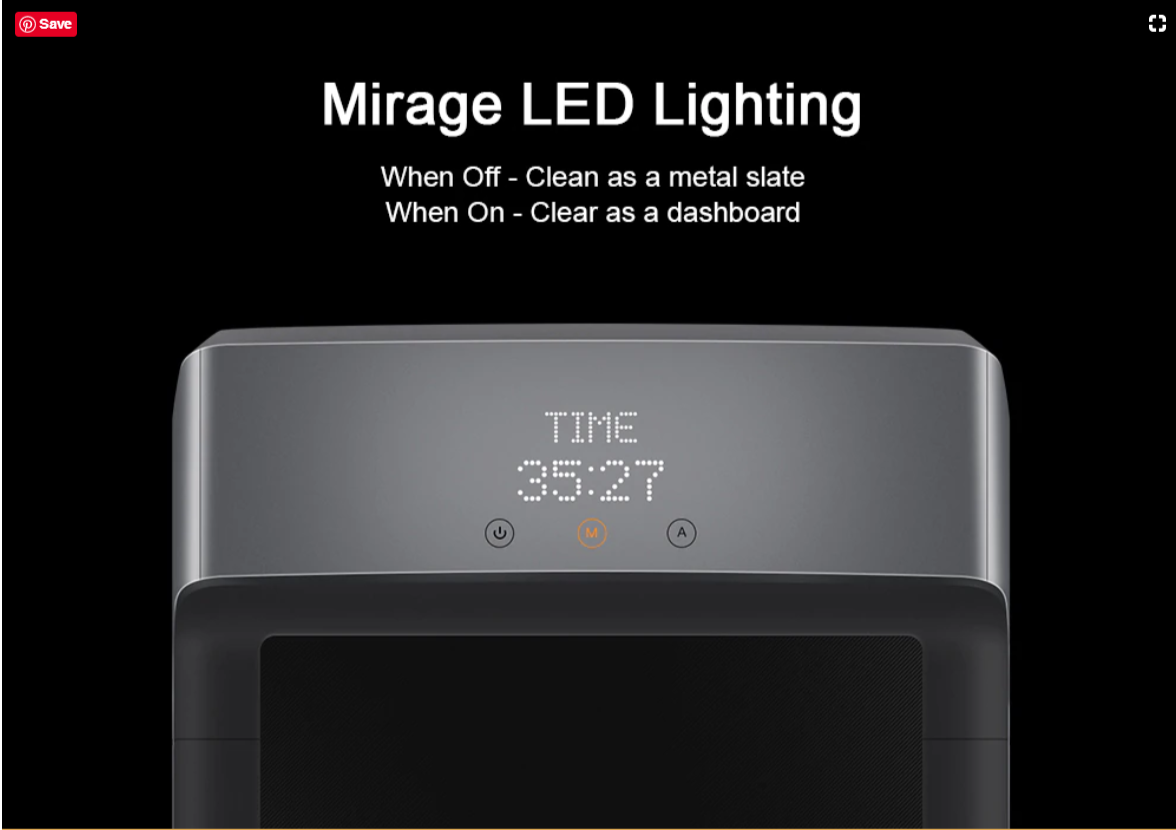 The WalkingPad A1 can be stored easily. When folded, it covers 0.44m/4.7 ft of space. For a quick walk, you can easily pull out WalkingPad and just as easily fold it up and keep it hidden.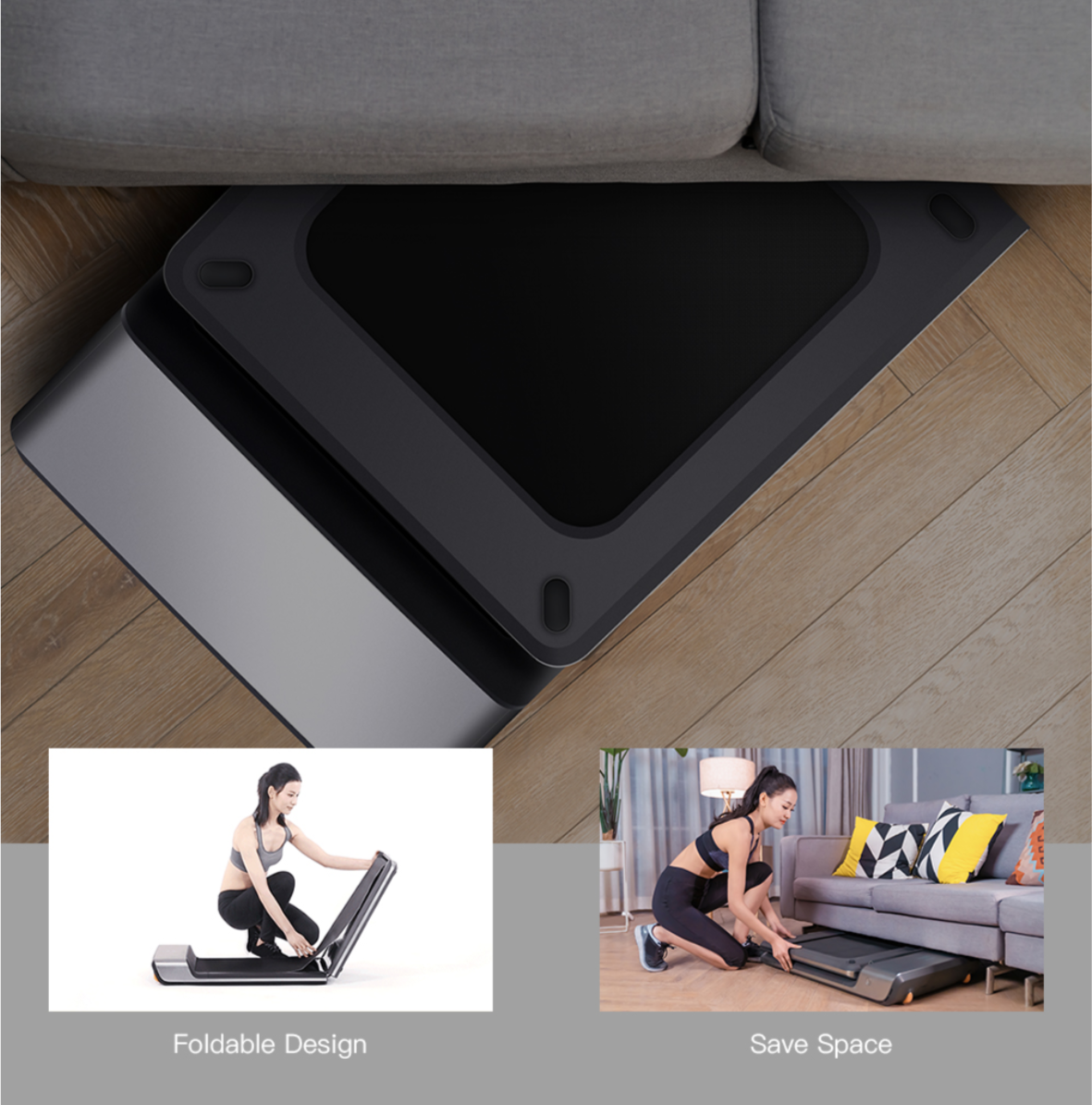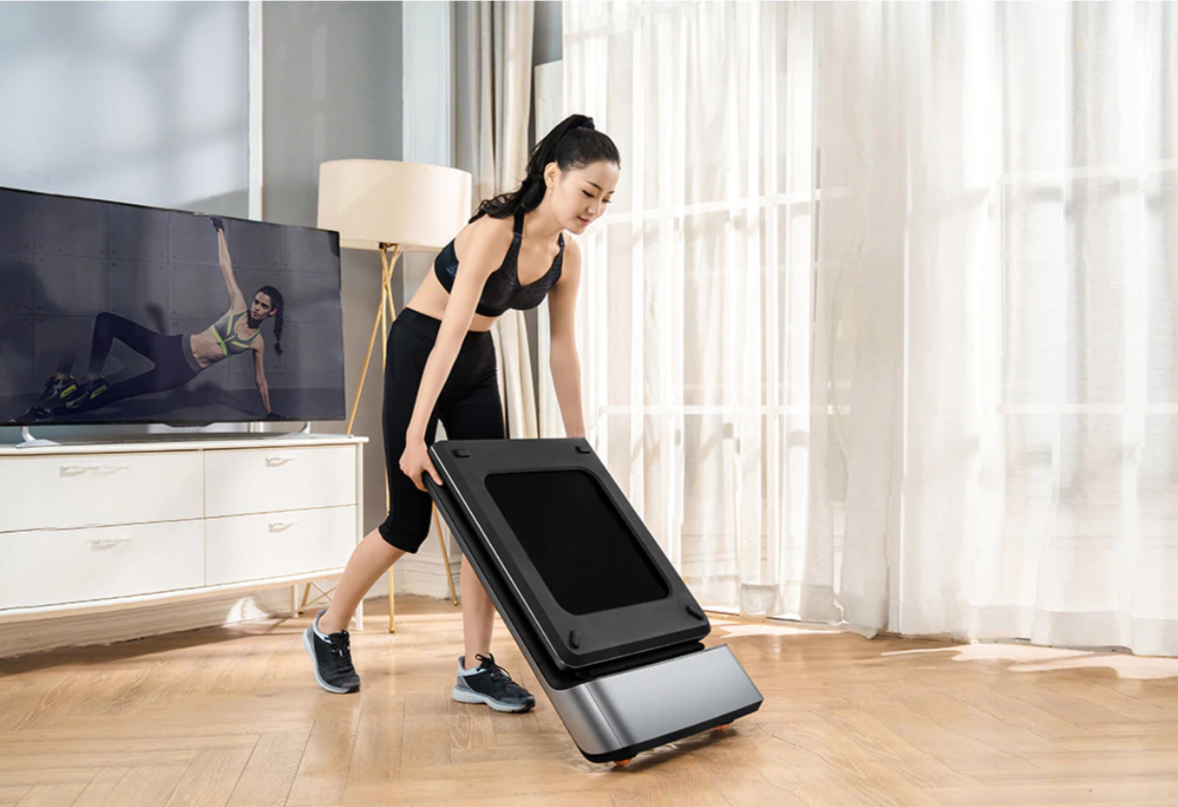 The highly loaded and multi-faced 110kg design makes the walking platform a professional track that even after a long period of exercise will not harm the joints.
Xiaomi WalkingPad A1 Features
●IML panel technology, sandblasting texture cladding technology and aluminium body moulding lines.
● Lightweight aluminium alloy structure to decrease the entire machine's weight.
● Multiple protections:  overload protection, child lock protection, novice speed limit protection, and 10-minute automatic standby.
● Bottom wheel design for easy movement.
● The distance from the ground to the walking platform is only 57 mm when used normally.
● After folding, for just under half a square meter and 12.9 cm thickness.
● For the new beginner or experienced athlete, different speed selection.
● Has been integrated into Xiaomi's smart home ecosystem and can be set up and adjusted through the Mijia App ( can be downloaded from the App Store ).
● Installation-free design
● The walking machine powered by the plug to do exercise, the remote control is powered by a button battery ( included in the product )
● Ideal for doing exercise at home, office, garden, etc.
Xiaomi WalkingPad A1 Performance
The Xiaomi WalkingPad has a remote control. A beginner can use the remote control to operate the WalkingPad in M-manual mode, seasoned user can control the speed through a patented adaptive speed control system, this called A-automatic mode.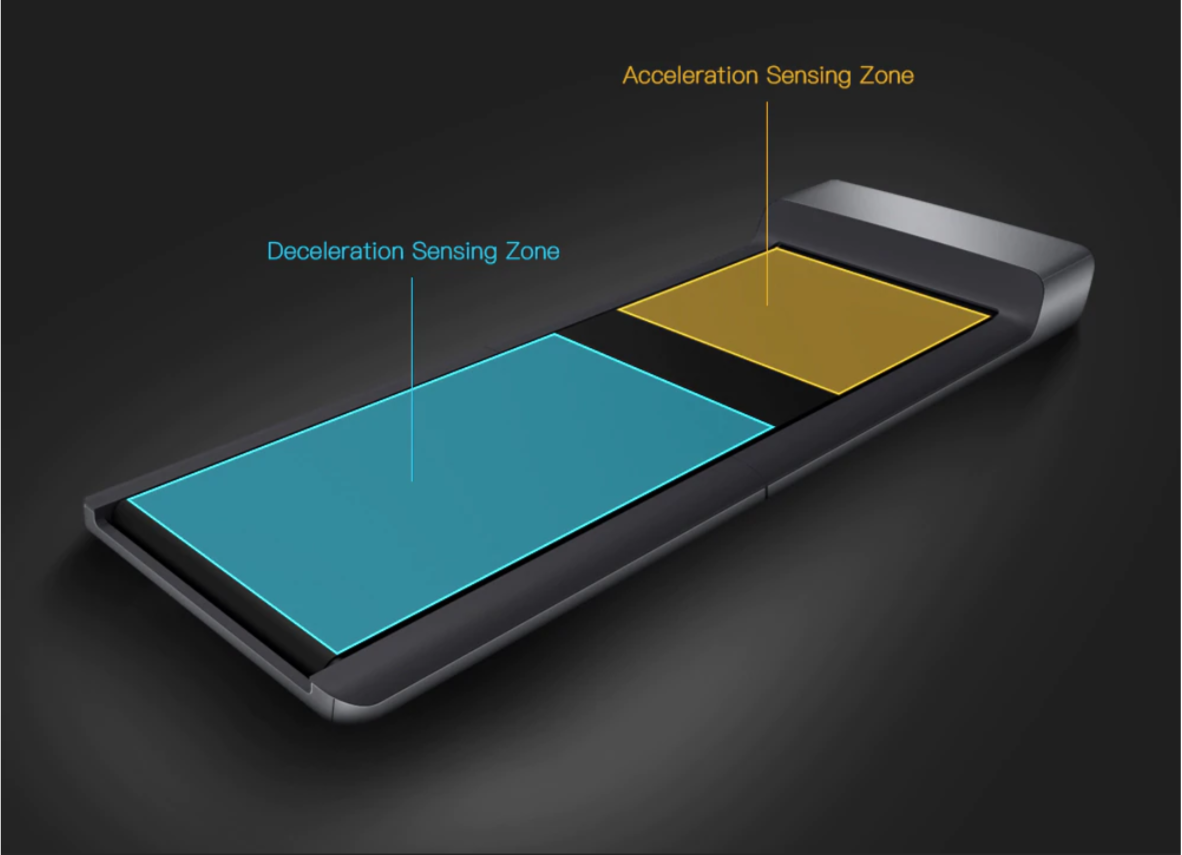 The pressure sensor can easily adapt to your pace, accelerate or decelerate, finally release your hands, and truly provide free exercise.
The Xiaomi WalkingPad A1 provides a comfortable working experience with the high-density fiberboard and buffer layer design, which has less noise.
The walking area of the WalkingPad is 1200x415mm, the speed range is 0.5-6km/h.
The WalkingPad also comes with a safety check in place. With child safety, the lock protection function is controlled by WalkingPad APP.
Should You Buy The Xiaomi WalkingPad A1?
You should take Xiaomi WalkingPad C1 into consideration if you are looking for a mobile, light and effective Laufband. This is good for both the office and home usage to fix backache issues after sitting down a long time or losing weight.
Where To Buy The Xiaomi WalkingPad A1.
Using the coupon below, Xiaomi Mijia WalkingPad is available on Gearbest. At an affordable price, you'll find it in various online stores.
All prices mentioned above are in United States dollar.
This product is available at Banggood, Gearbest.
At banggood.com you can purchase Xiaomi WalkingPad C1 Smart APP Control Folding Walking Pad Mini Ultra-thin Walking Machine Outdoor Indoor Gym Electrical Gym Fitness Equipment for only $459.99, which is 28% less than the cost in Gearbest ($642.84).
The lowest price of Xiaomi WalkingPad Folding Non-slip Automatic Speed Control LED Display Fitness Weight Loss Treadmill was obtained on May 7, 2021 6:13 am.
Coupon Code: E35967EBB4D8D000
Buy Xiaomi WalkingPad A1 from Gearbest online: Gearbest
[adinserter block="15″]
Xiaomi WalkingPad A1 Specification
General

Brand: WalkingPad
Model: A1
Type: Other Equipment
Material: ABS, Aluminum Alloy
Functions: Comprehensive Fitness Exercise

Dimensions and Weight

Product weight: 28.0000 kg
Package weight: 32.4800 kg
Product size (L x W x H): 143.20 x 54.70 x 12.90 cm / 56.38 x 21.54 x 5.08 inches
Package size (L x W x H): 83.00 x 60.00 x 15.00 cm / 32.68 x 23.62 x 5.91 inches

Package Contents

WalkingPad A1
Power cable
Remote control
Manual
Roping
Wrench
Silicone oil
After-sales service card
Find out more by visiting the Manufacturer's Website. Please note that while we attempt to provide as accurate specs as possible, we are not guaranteeing that they are 100% correct.