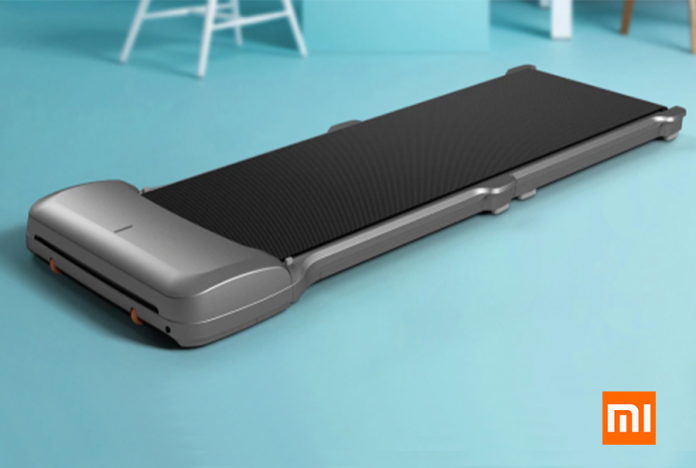 Walkingpad machine is a range of products that Xiaomi Ecological Chain Enterprise has launched. The Xiaomi WalkingPad C1 can be fully folded due to its compact size and great performance. It seems that the lately introduced Xiaomi WalkingPad C1 design is no distinct from the earlier A1 walking machine, but the cost is $50 lower than the A1.
Where To Buy.
Buy Xiaomi WalkingPad C1 from Gearbest online: Gearbest
Due to its small size, Xiaomi WalkingPad C1 is popular with good performance and can be fully folded.
Xiaomi Mijia Smart WalkingPad
Brand Name: Xiaomi
Model Number: Xiaomi WalkingPad C1
State of Assembly: Ready-to-Go
Scale: 1:5
Xiaomi WalkingPad C1 is a Plug-and-play, ready for a walk out of the box. Plug the WalkingPad into power source and power it on. Then stand on the machine and choose a walking mode. It comes with a remote control to make it easy to use.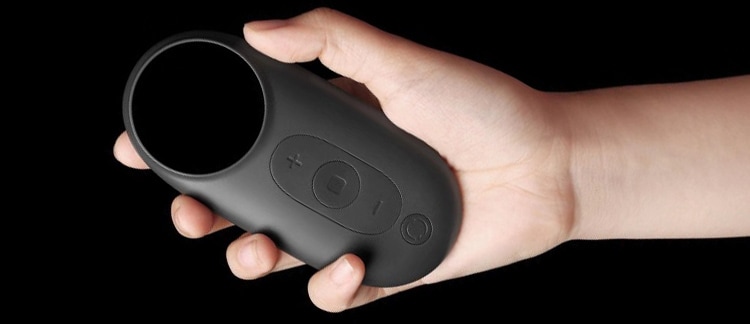 The WalkingPad C1 provides you with two sporting modes to choose from M (steady speed mode) and A (auto mode). At first, beginners are recommended to try the M mode, which means to keep walking at a constant speed. The range of speeds between 0.5 km/h and 6 km/h.
Using the remote control, you can easily adjust the speed WalkingPad.
Xiaomi WalkingPad C1 Design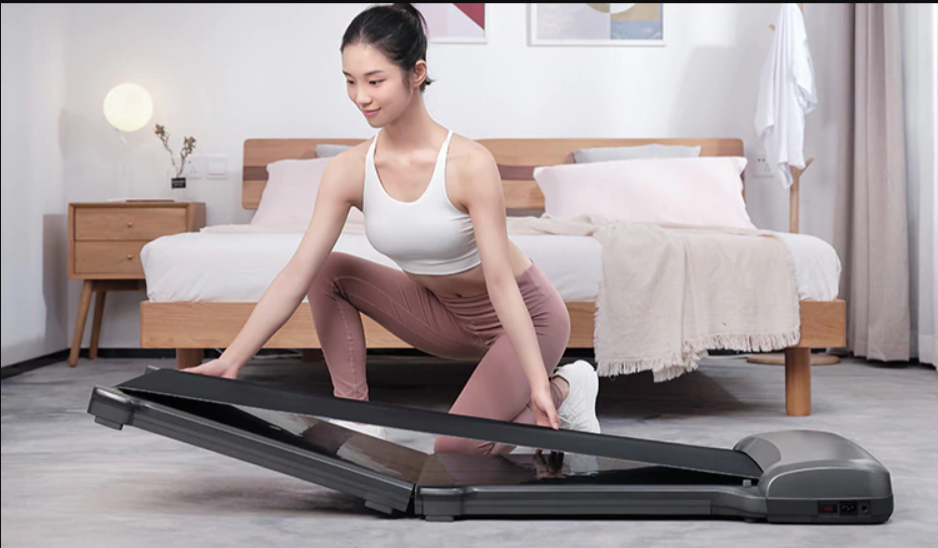 The fitness walking machine Xiaomi WalkingPad C1 utilizes patented foldable technology does not take up space and can be used either in the office or at home to make yourself fit. The WalkingPad C1 has a sleek metallic finish panel with an aluminum plating decorative strips and matte texture finished body.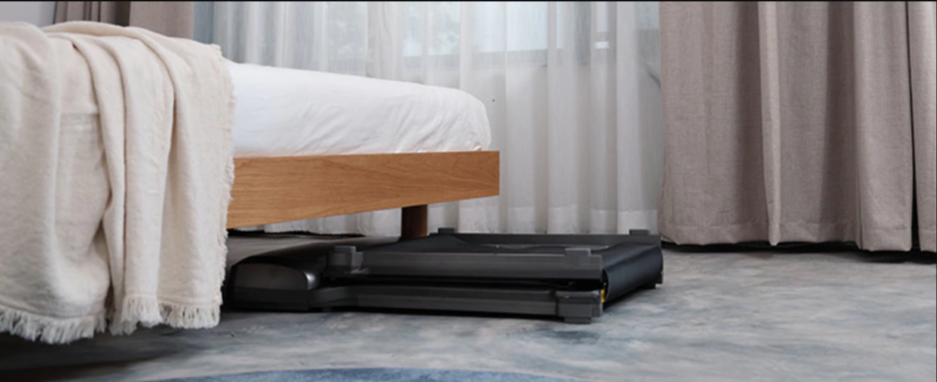 The WalkingPad C1 can be stored easily. It covers 0.44 sqm/4.7 ft of space when folded, small enough to be placed under the TV cabinet, desk, sofa. You can easily pull out the WalkingPad for a quick walk, two orange rollers are on the edge of the walking machine.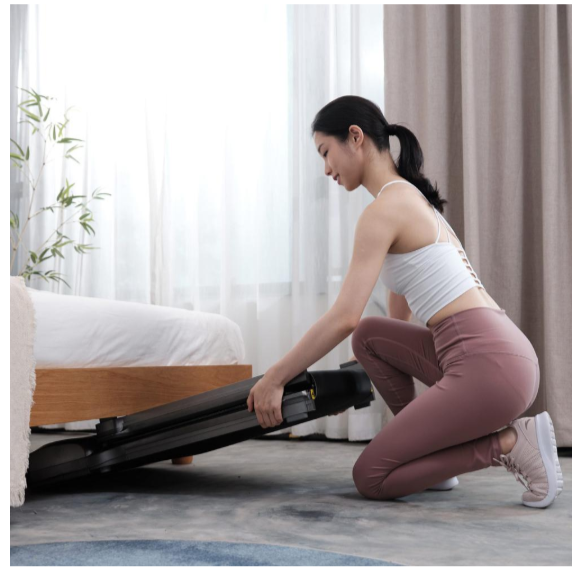 You can easily fold it up after an exercise and keep it hidden. With the WalkingPad C1, you won't have any storage problems.
The entire machine's net weight is just 22 kg (usually a treadmill weighs at least 80 kg). So girls can lift and carry WalkingPad C1 easily. The highly loaded and multi-faced 110kg design makes the walking platform a professional track that even after a long period of exercise will not harm the joints.
Overall, with a simple but high-tech design, the WalkingPad C1 is in a low-key silvery black color.
Xiaomi WalkingPad C1 Features
The walking board utilizes a fiberboard with a soft and smooth surface cushioning layer.
1. HEALTH: If you sit too long, moving while you are working prevents ailments that occur. In fact, moving offers many health benefits including disease prevention and cardio improvement.
2. WORK BETTER: Due to ergonomic movements of the Xiaomi WalkingPad C1, your concentration level goes up while your stress level goes down, improving your sleep too. You also save the time you need for outdoor jogging.
3. EXTRAS: You always have a good overview of the number of calories you burned, steps and distance thanks to the fitness app, and you can save and track your workout results.
4. SPACE-SAVING: Use built-in feet to quickly store your fitness equipment away. For maximum compatibility, combine the desk treadmill with a height-adjustable table.
The walking machine has a concealed LED display to show your information during exercise: activity duration, steps taken, kilometers, calories burnt.
Xiaomi WalkingPad C1 Performance
The walking area of Xiaomi WalkingPad C1 is like the plastic track that makes your feet feel comfortable and smooth. Also on the surface, there is a cushioning layer that can protect the joints effectively. It can, therefore, be used comfortingly by the elderly and children.
Once you are comfortable with how the WalkingPad works, you can watch the television while doing exercise.
The machine is extremely thin, as only 67 mm is the distance between the walking platform and the floor. Not only does this design significantly prevent accidents, but it also reduces noise and saves electricity. According to the test by Xiaomi, it consumes about 0.325 kWh per hour at a maximum speed of 6 km/h, which implies power consumption for 3 hours of only about 1 kWh.
WalkingPad C1 is usually priced at $499.99. Now it's debuted on Gearbest, and it's $389.99 on flash sales.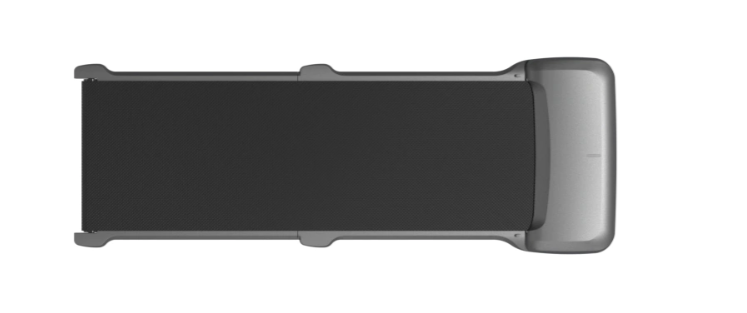 Note: Before you step on the machine, please wear sports shoes or sneakers. Wearing slippers, sandals, shoes or starting with bare feet is prohibited.
Should You Buy The Xiaomi WalkingPad C1?
If you're looking for a portable treadmill that's lightweight and efficient. That is great for the office and home use to solve backache problems after sitting for a long time or losing weight, then you should consider Xiaomi WalkingPad C1.
Where To Buy.
Buy Xiaomi WalkingPad C1 from Gearbest online: Gearbest
All prices mentioned above are in United States dollar.
This product is available at Banggood, Gearbest.
At banggood.com you can purchase Xiaomi WalkingPad C1 Smart APP Control Folding Walking Pad Mini Ultra-thin Walking Machine Outdoor Indoor Gym Electrical Gym Fitness Equipment for only $402.99, which is 65% less than the cost in Gearbest ($1,162.49).
The lowest price of Original Xiaomi KINGSMITH K12 2 in 1 Smart Folding Running Walking Pad was obtained on January 6, 2021 12:53 am.
Xiaomi WalkingPad C1 Specification
General
Brand: WalkingPad
Model: C1
Type: Space Walking Machine/Walking Machine
Material: Alloy
Functions: Foot,Hip,Leg
Dimensions and Weight

Product weight: 22.0000 kg
Package weight: 25.0000 kg
Product size (L x W x H): 85.50 x 52.80 x 14.55 cm / 33.66 x 20.79 x 5.73 inches
Package size (L x W x H): 89.00 x 62.00 x 18.50 cm / 35.04 x 24.41 x 7.28 inches

Package Contents

Walking Machine
Power Cord
Remote Control
2 x Remote Control Battery
Lanyard
English Manual
Hex Wrench
Find out more by visiting the Manufacturer's Website. Please note that while we attempt to provide as accurate specs as possible, we are not guaranteeing that they are 100% correct.