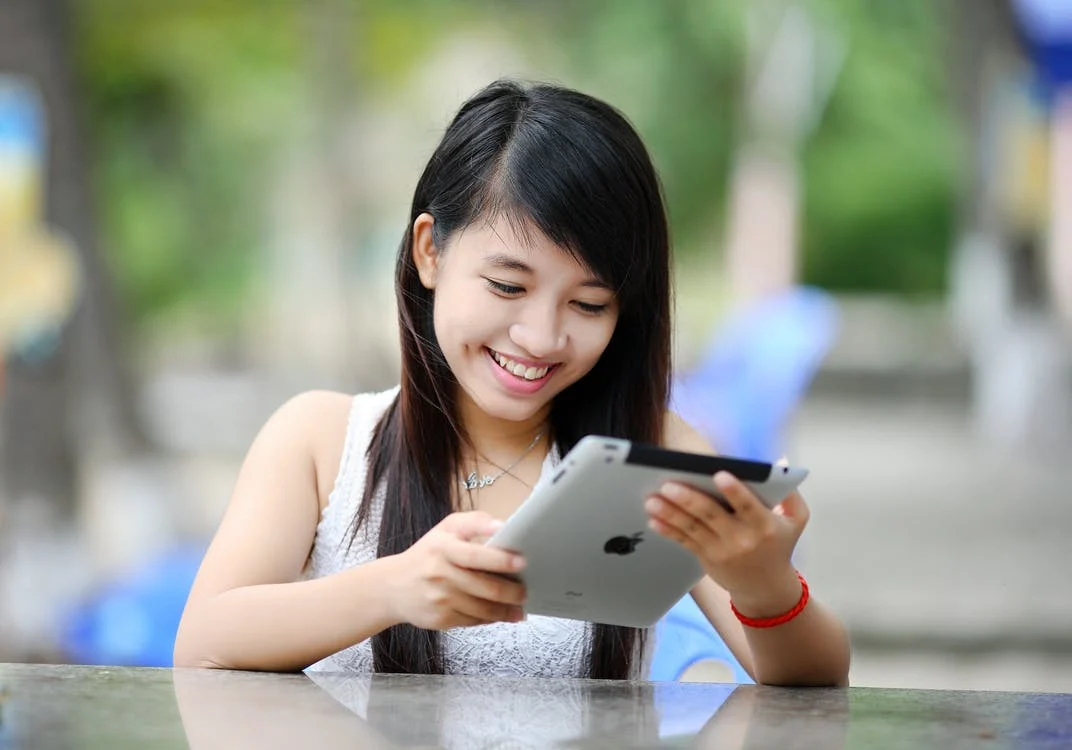 Tablets are powerful devices that can enhance various aspects of life, such as education, work, and entertainment. However, not everyone can afford to buy a tablet, especially low-income families who struggle to meet their basic needs. Fortunately, there are several programs and initiatives that offer free or affordable tablets to eligible individuals and households. In this article, we will explore some of the ways to get a free tablet from the government for 2023, as well as the benefits and challenges of using these devices.
How to Get a Free Tablet from the Government
The government offers different programs that provide free or discounted tablets to low-income Americans. These programs aim to bridge the digital divide and ensure that everyone has access to the internet and technology. Some of the programs that offer free tablets are:
Affordable Connectivity Program (ACP):

This is a new program that replaces the Emergency Broadband Benefit (EBB) program, which ended on December 31, 2022. The ACP offers a monthly discount of up to $30 on broadband service and a one-time device discount of up to $100 for qualifying households. The device discount can be used to purchase a tablet from participating providers, as long as the customer pays between $10 and $50 of the device cost. The ACP also offers an enhanced benefit of up to $75 per month for households on Tribal lands. To be eligible for the ACP, you must meet one of the following criteria:

Your income is at or below 135% of the federal poverty guidelines, or you participate in certain assistance programs, such as SNAP, Medicaid, or Lifeline.
You are approved to receive benefits under the free and reduced-price school lunch program or the school breakfast program, including through the USDA Community Eligibility Provision, in the current or prior school year.
You received a Federal Pell Grant during the current award year.
You experienced a substantial loss of income due to job loss or furlough since February 29, 2020, and your household income in 2020 was at or below $99,000 for single filers and $198,000 for joint filers.
You meet the eligibility criteria for a participating provider's existing low-income or COVID-19 program.

Lifeline:

This is a long-standing program that offers a monthly discount of up to $9.25 on phone or internet service for eligible low-income subscribers. Lifeline also provides a free smartphone to qualifying customers through various service providers, such as Q Link Wireless, Assurance Wireless, and Safelink Wireless. However, Lifeline does not directly offer free tablets. Instead, Lifeline subscribers can use their eligibility to apply for the ACP and get a free or discounted tablet through that program. To be eligible for Lifeline, you must meet one of the following criteria:

Your income is at or below 135% of the federal poverty guidelines, or you participate in certain assistance programs, such as SNAP, Medicaid, SSI, or Veterans Pension and Survivors Benefit.
You live on federally recognized Tribal lands and participate in certain additional assistance programs, such as Bureau of Indian Affairs General Assistance, Tribal Head Start, or Tribal Temporary Assistance for Needy Families.

Computers for Learning (CFL):

This is a program that allows federal agencies to transfer excess computer equipment and accessories to schools and educational nonprofit organizations, serving students from pre-kindergarten through grade 12. The program aims to enhance the learning environment and increase access to technology for students and teachers. The CFL program does not guarantee that every school or organization will receive a computer or tablet, as the availability depends on the supply and demand of the equipment. However, eligible schools and organizations can register and request equipment through the CFL website. To be eligible for the CFL program, you must meet the following criteria3:

You are a public, private, or parochial school serving students from pre-kindergarten through grade 12, or an educational nonprofit organization that serves students from pre-kindergarten through grade 12.
You are located in the United States, the U.S. Virgin Islands, American Samoa, Guam, the Commonwealth of Puerto Rico, or the Commonwealth of the Northern Mariana Islands.
You have a valid Department of Education number or a valid Employer Identification Number.
These are some of the main programs that offer free or affordable tablets to low-income Americans. However, there may be other local or state programs that provide similar benefits. Therefore, it is advisable to check with your local government, community organizations, or libraries for more information and opportunities.
Lifeline Free Tablet
The Lifeline Free Tablet is a program that provides free tablets to eligible low-income Americans. The program is part of the Lifeline Assistance Program, which is a federal initiative that subsidizes phone and internet service for low-income households. The program aims to help people stay connected and access vital information and opportunities.
The Lifeline Free Tablet program is relatively new and still in its pilot phase. It is not available in all states or from all providers. However, some of the providers that offer free tablets as part of their Lifeline service are Assurance Wireless, Safelink Wireless, StandUp Wireless, and QLink Wireless. The program is also supported by the Affordable Connectivity Program (ACP), which is a temporary program that provides additional discounts and benefits for Lifeline subscribers.
To get a free tablet with Lifeline, the user must first qualify for Lifeline benefits. The user can qualify based on their income level or their participation in certain government programs, such as SNAP, Medicaid, or SSI. The user must also apply for Lifeline benefits through a provider or online and provide proof of eligibility and identity. Once approved, the user can choose a provider that offers free tablets and submit the required documents. The user will then receive their free tablet by mail or through a local distribution center.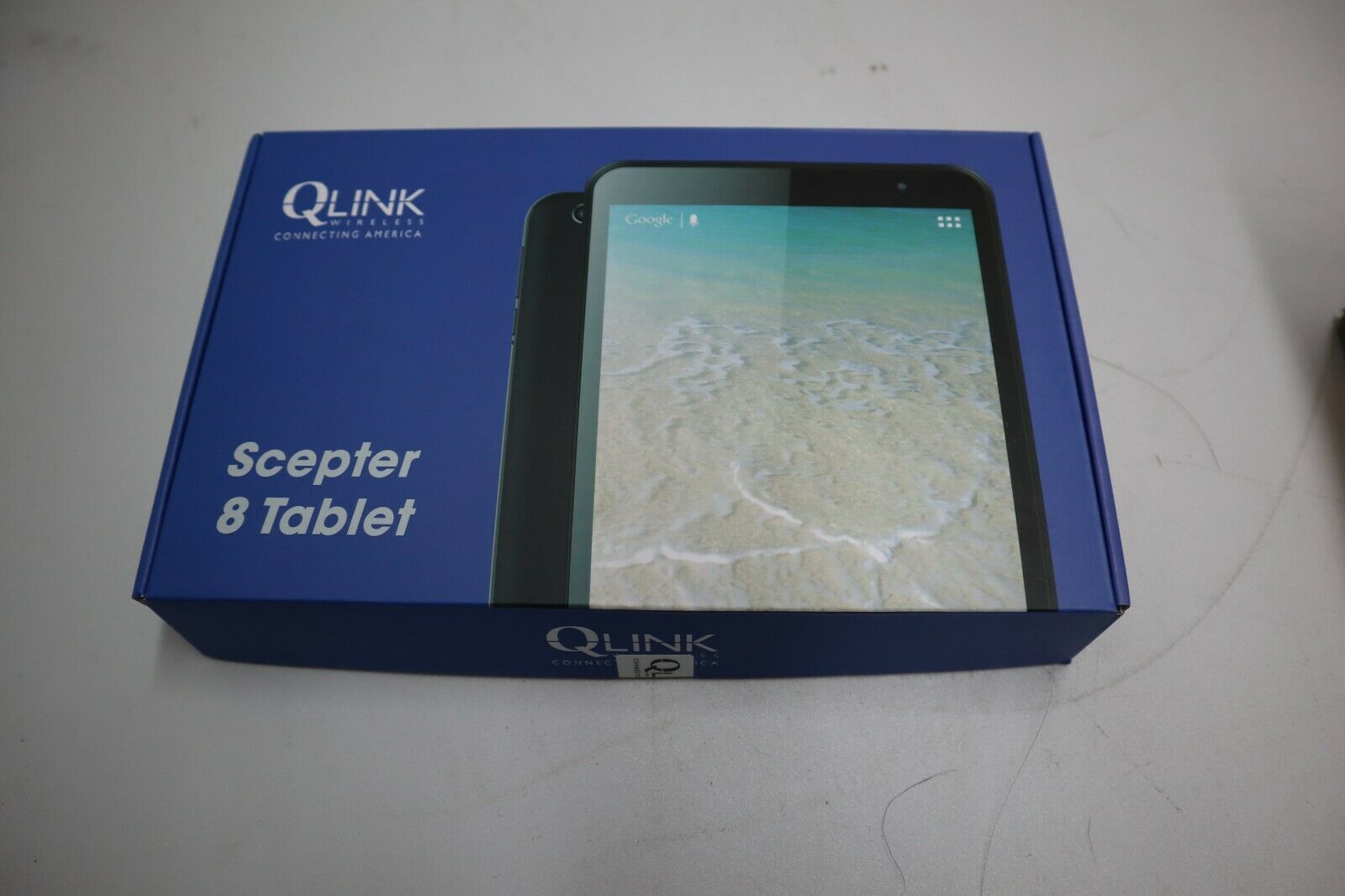 QLink Wireless Tablet Specs
QLink Wireless is one of the providers that offer free tablets with Lifeline and ACP. The tablet that QLink Wireless offers is the Scepter 8, which is an Android tablet with the following specifications:
OS: Android 11 (Go Edition), which is a lightweight version of Android designed for low-end devices.
RAM: 1 GB, which is the minimum amount of memory required to run Android 11 (Go Edition).
Storage: 16 GB, which is the internal storage capacity of the tablet. The user can also expand the storage with a microSD card up to 128 GB.
Wi-Fi + Bluetooth: The tablet supports Wi-Fi and Bluetooth connectivity, which allows the user to connect to the internet and other devices wirelessly.
Battery: 3500 mAh, which is the battery capacity of the tablet. The battery life is about 6-7 hours of continuous use, depending on the usage and settings.
Processor: Allwinner A100, which is a quad-core processor with a speed of 4×1.46 GHz. The processor is responsible for the performance and speed of the tablet.
Display: 8-inch IPS, which is the screen size and type of the tablet. The display has a resolution of 1280 x 800 pixels, which is the number of pixels on the screen. The display quality is decent but not very sharp or bright.
Camera: The tablet has two cameras, one on the front and one on the back. The front camera has a resolution of 0.3 MP, which is very low and suitable for basic video calls. The rear camera has a resolution of 5 MP, which is also low and not ideal for taking photos or videos.
What are the best companies that offer government-free tablets?
There are several companies that offer free or discounted tablets through the ACP or their own low-income internet programs. Here are some of the best options to consider:
Cintex Wireless:

Cintex Wireless offers a Lifeline & ACP Combo plan, providing eligible customers with free tablets and phones. Qualification requires meeting income criteria or participating in government assistance programs. They aim to connect low-income individuals by offering Samsung, LG, and Motorola devices.

QLink Wireless:

QLink Wireless is one of the country's largest and most popular Lifeline Assistance providers. They provide free cell phone and unlimited minutes services to eligible customers. They also offer free tablets to ACP subscribers on their network, but the tablet offer may vary by state. The tablet has the latest Bluetooth and Wi-Fi technology. Before getting the tablet, ACP members must make a one-time $10.01 co-payment.

Assurance Wireless:

Assurance Wireless is a subsidiary of Virgin Mobile USA and is one of the nation's largest Lifeline cell phone providers. They offer a free cell phone and up to 350 free minutes of monthly voice calling and unlimited texting to eligible low-income customers. The service is available in all 50 states and the District of Columbia. They also offer a free tablet to ACP subscribers, featuring brands like Unimax and Alcatel. In addition to the ACP, Assurance Wireless also offers the Emergency Services Program and the SafeLink Wireless Lifeline program for customers in times of crisis.

AirTalk Wireless:

AirTalk Wireless is a generous Lifeline and ACP company that offers free Android and Apple smartphones and tablets, allowing customers to choose the device that suits them best. The devices work on Wi-Fi and the AirTalk Wireless mobile network, but you will not be able to make or receive calls or text messages unless you use an app like Skype. The ACP is a great way to get discounted tablets for those who qualify, and the AirTalk Wireless 8-inch tablet is a reliable option.

Easy Wireless:

Easy Wireless is a Lifeline participant that offers cost-effective communication services. They provide free tablets with phones under the Lifeline & ACP Combo plan, alongside free phones. With SNAP EBT cards, Easy Wireless gives free ACP tablets. The Easy Wireless plan comes with FREE Smartphone, FREE Unlimited Data, FREE Unlimited Talk and Text, and FREE SIM Card Kit & Activation. Plus, FREE Emergency Services Calls and FREE Voicemail make it easy to get help when needed. And if that's not enough, an 8" TABLET ($120 value) is included for only $10.99.
These are some of the best companies that offer government-free tablets to eligible customers. However, there may be other options available in your area, so it is advisable to compare different providers and plans before making a decision. You can also check out whitehouse.gov/getinternet to learn more about a separate non-FCC initiative that may offer free internet to low-income households. Linking to this initiative does not imply FCC endorsement of any particular participating provider.
NB: You can learn more about the ACP and how to apply at GetInternet.gov or AffordableConnectivity.gov.
The Benefits of Affordable or Free Tablets for Low-Income Families
Having a tablet can bring many benefits to low-income families, especially in the areas of education, employment, and daily life. Some of the benefits are:
Education: Tablets can help students and teachers access online learning platforms, interactive courses, educational apps, and digital resources. Tablets can also facilitate communication and collaboration among students and teachers, as well as provide feedback and assessment. With tablets, students can learn at their own pace, explore their interests, and develop their skills. Tablets can also help parents and guardians monitor their children's progress and support their learning at home.
Employment: Tablets can help job seekers and workers access online job boards, application forms, resume builders, and career development tools. Tablets can also enable remote work, telecommuting, and freelancing opportunities, as well as provide training and certification programs. With tablets, job seekers and workers can improve their employability, productivity, and income.
Daily Life: Tablets can help families manage their finances, health, and household tasks. Tablets can also provide entertainment, information, and social connection. With tablets, families can budget, shop, pay bills, book appointments, research, and access various services online. Tablets can also allow families to watch movies, play games, read books, listen to music, and stay in touch with their loved ones.
The Challenges of Affordable or Free Tablets for Low-Income Families
While tablets can offer many advantages to low-income families, they can also pose some challenges and limitations. Some of the challenges are:
Quality: The tablets that are provided by the government programs may not be of the same quality as the ones that are sold in the market. The tablets may have lower specifications, older models, or limited features. The tablets may also come with pre-loaded apps and settings that the users may not want or need. The tablets may also have less warranty, customer support, or repair options than the ones that are purchased from the retailers.
Availability: The tablets that are offered by the government programs may not be available to everyone who needs them. The programs may have limited funding, supply, or coverage, which may result in long waiting lists, delays, or denials. The programs may also have strict eligibility criteria, application procedures, or verification processes, which may make it difficult for some people to qualify or apply. The programs may also have terms and conditions, such as co-payments, usage limits, or renewal requirements, which may affect the users' access or ownership of the tablets.
Connectivity: The tablets that are given by the government programs may not work well without reliable and affordable internet access. The programs may provide some discounts or subsidies for broadband service, but they may not cover the full cost or offer unlimited data. The programs may also depend on the availability and quality of the network providers, which may vary by location, plan, or device. The users may also face issues such as slow speeds, poor signals, or data caps, which may affect their online experience.
Free Tablet for students
Various schemes under which laptop or tablet is provided for free
Computers With Causes
A group known as Computers With Causes works all around the country and provides people and families that are struggling with free computer equipment, including tablets. The chance to apply is available on their website for individuals needing computers. It's crucial to be aware that accepting a computer from Computers With Causes may have the potential to affect some government programs like SNAP and SSDI. The turnaround period for applications is thirty days.
These free PCs and tablets are primarily intended to assist veterans with disabilities who might require internet access and assist kids with educational needs.
Computers For Learning
The federal government supports a program called Computers For Learning that helps give groups and schools access to digital equipment.
Therefore, this group is not a rapid remedy to a pressing need because they deal with schools rather than people. However, if you meet the qualifying standards and are accepted by the school(s) you or your family attend, the administration may use this group to give free tablets to all kids.
The On It Foundation – Florida
You should be aware of the On It Foundation if you live in Florida and want to donate a computer to a young kid who needs one for school. The organization, which stands for "Opportunities Necessary to Increase Technology," aims to provide access to technology in low-income homes with children enrolled in K–12 educational programs.
Utilizing the internet is the simplest way for Floridians to apply for the program. However, you can also apply to the foundation's physical sites. You can utilize their resources and possibilities for employment training in any case.
Computer Technology Assistance Corps
The Computer Technology Assistance Corps (or CTAC) is a charity that offers low-cost desktop and laptop computers to eligible low-income households, schools, and places of worship. Donations are gathered, repaired, and the beneficiaries are given the savings.
Computers For Kids – Idaho, Washington, Oregon, Utah
This program gives children the ability to have access to modern technology and the internet so that they can do their homework, search for jobs, and take online courses. It helps to close the digital divide in rural areas and gives kids a chance to compete in the modern world.
CFK has been working hard to get computers into the hands of kids who need them. They have partnered with schools, non-profits, and businesses in Idaho, Washington, Oregon, and Utah to help make this happen. The organization is always looking for ways to expand its reach and help more kids. They are currently working on a project to get computers to kids in Montana.
Computers For Kids is an excellent organization that makes a difference in kids' lives. If you would like to learn more about CFK or donate to the cause, please visit their website.