Mobile Phones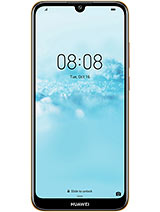 Huawei Y6 Pro (2019) Specs & Price BUY ON AMAZON: $157.97 *Price at the time of review. Huawei Y6 Pro 2019 was released mid-February 2019. MediaTek...
Monitors
The Acer KS271 bmidpx is a good-looking monitor with a rather compact and stylish stand. The stand feels safe and offers great support. It's an...
Telvisions
Motorola 32SAFHDM is a 32-inch Full HD Smart LED TV. It features an IPS panel and runs Android 9.0 Pie with a Quad-Core processor with...